Financial support is essential to providing interactive education programs, facilitating active-engagement opportunities with world-class speakers, and inspiring Alaskans to be involved with the world at home and abroad. We are passionate about partnering with organizations to help spread our mission and cultivate the next generation of informed global citizens through meaningful opportunities. Below are various ways to help support AKWorld. Click here for more information on sponsorship opportunities.
Annual Supporting Sponsorships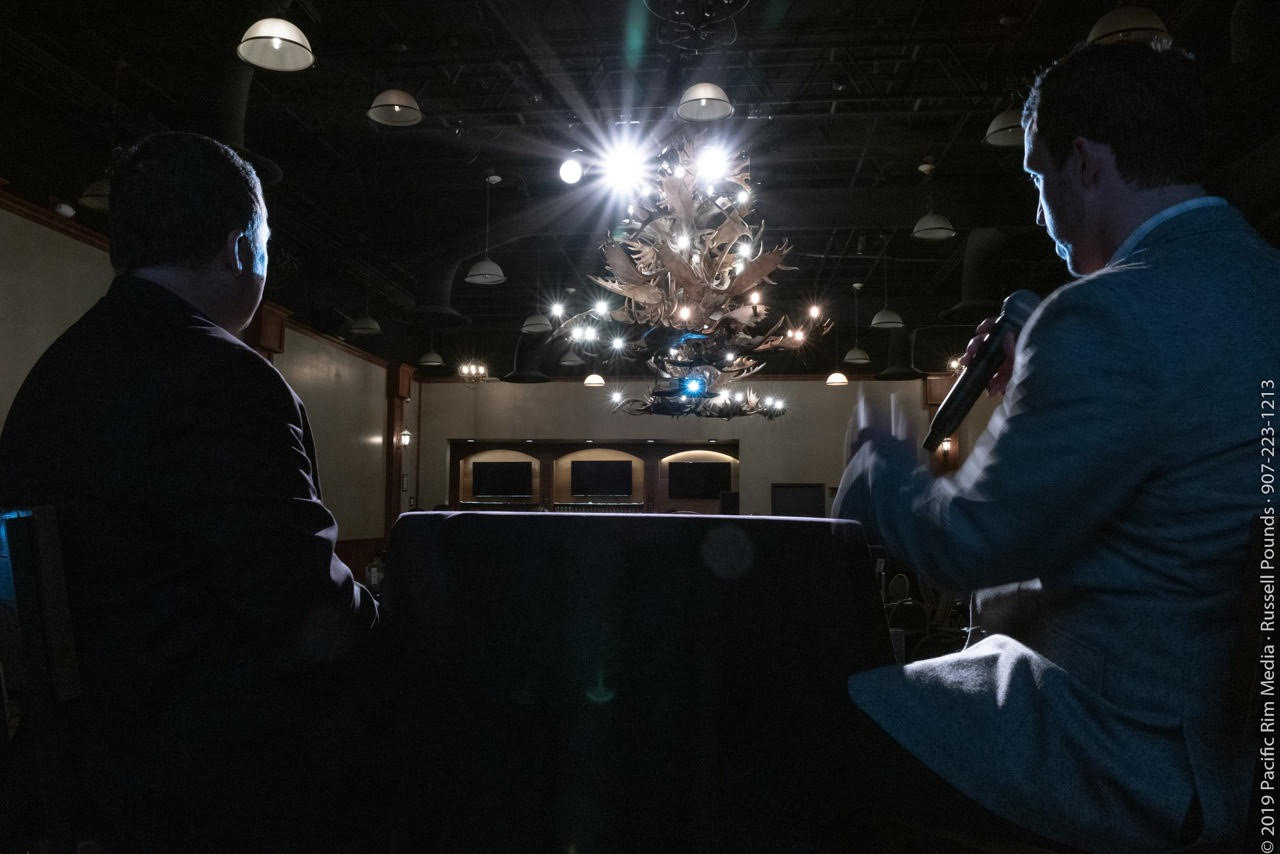 Support AKWorld in its goal to "Bring the World to Alaska" though engaging and informational programs featuring world-class speakers. Annual Supporting Sponsors play a vital role in allowing AKWorld to host high-level experts to provide international affairs programs to Alaska. Additionally, Annual Supporting Sponsors help support student programs by providing opportunities for students to meet in-person with our speakers in their classrooms and at AKWorld programs at no cost to the students.
---
---
Program Sponsorships
Program Sponsorships are available for any individual speaker program or multiple programs can be linked for a Series Sponsorship. Event Sponsorship publicly highlights your company's engagement in international affairs and demonstrates commitment to Bringing the World to Alaska. Please contact Siobhan Choi to inquire about upcoming events and series needing sponsorship or to suggest an event you would like to sponsor. Sponsorship amounts and benefits vary by event.
---
Special Event Sponsorships
There are multiple opportunities to make a positive impact on the next generations by supporting educational events such as Academic WorldQuest Student Competition and Speed Mentoring. Sponsorships include Event Sponsors, Travel Sponsors, In-kind Sponsors, and more! For more information about available sponsorship opportunities for Student Special Events, please contact Siobhan Choi, or to make a general donation to either of these events, click here.
---
Sponsorship opportunities are also available for the Alaska World Affairs Council's fundraiser, World Wiz Pub Quiz. Sponsorships include Event Sponsors, Round Sponsors, Drink Sponsors, and In-kind Sponsors. Please contact Siobhan Choi for more information.
---
In-Kind Sponsorships
In-kind sponsorships are available for companies that provide services the Council uses such as airfare, venue hosting, catering, hotel rooms, design services, marketing materials, printing, etc. Please contact Siobhan Choi if your company is interested in becoming an in-kind sponsor.