Join us on October 15, 2019!
World Wiz Pub Quiz is an annual trivia night fundraiser for the Alaska World Affairs Council and the Academic Student WorldQuest Competition featuring fun globally-themed trivia, beer, raffle and team prizes, a raffle auction, and great times with friends! The Pub Quiz featured six rounds of globally themed trivia on topics such as current events, "Ancient 20th Century Technology", global landmarks, "Are you Smarter than a High Schooler" and more.
BECOME A SPONSOR
You are invited to support educational opportunities for Alaskans to engage with world affairs by becoming a sponsor of our 8th Annual World Wiz Pub Quiz, held on Tuesday October 15th at 49th State Brewing Co. This unique fundraising event features six rounds of globally themed trivia questions. In the past, this event has successfully sold out to crowds of over 150 internationally savvy people. Last year the World Wiz Pub Quiz raised $10,000, which directly supported students in our local community through Alaska World Council's student programming and events such as World Quest and Speed Mentoring.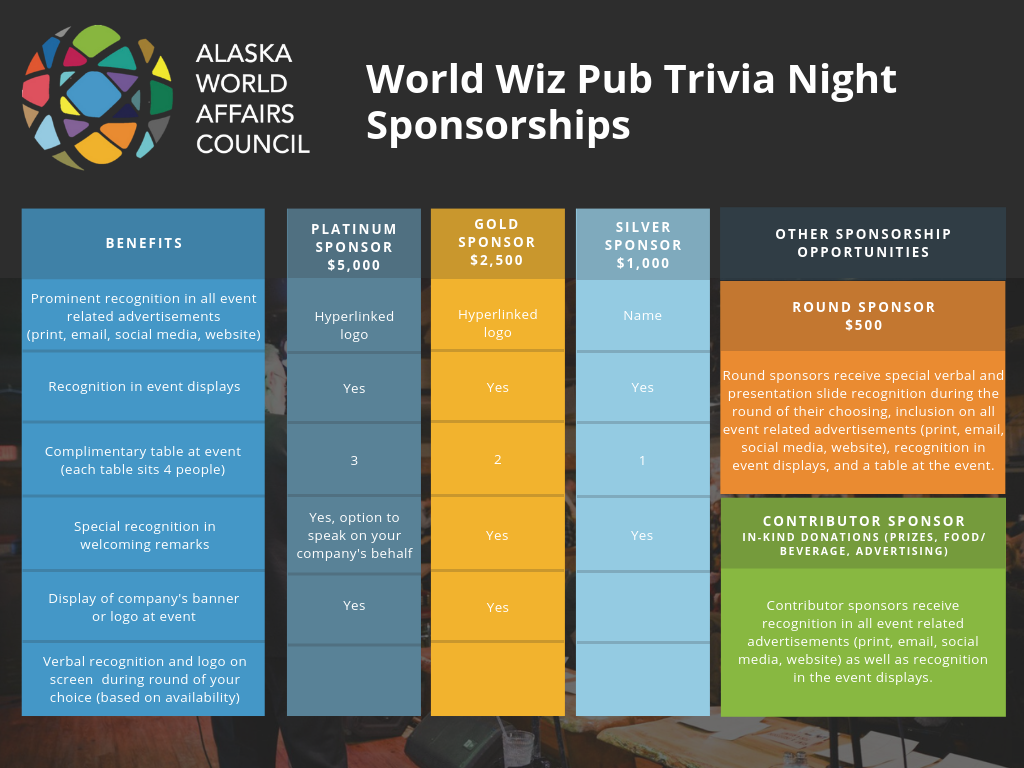 In-kind donations allow AKWorld to raise money to engage & exposure more alaskan students to world affairs. Donate through the link below: 
https://www.surveymonkey.com/r/27B2DJ8
EVENT SPONSORSHIP
Become a round or event sponsor. Contact Siobhan.Choi@alaskaworldaffairs.org for additional information. 
World Wiz Quiz Master – Paul Dunscomb, PhD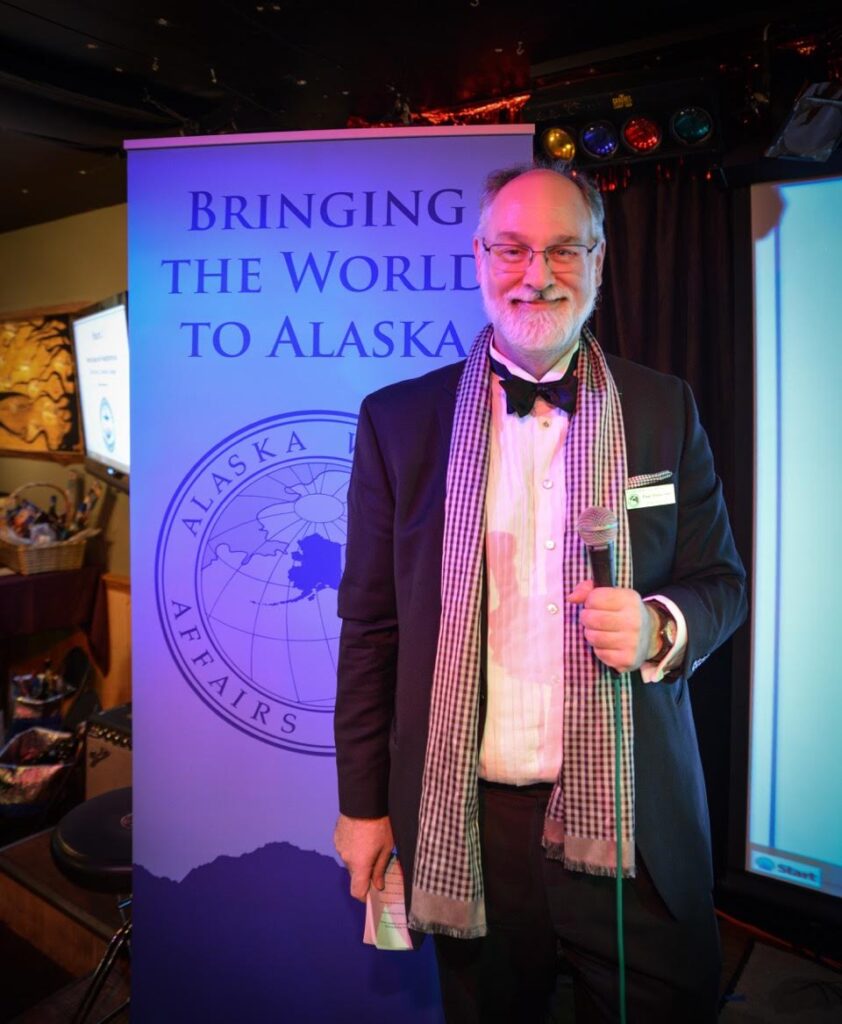 Paul Dunscomb is Professor of East Asian History and chair of the History Department at the University of Alaska Anchorage. His nerd super power is, he can articulate stuff. He can take a room full of half baked, half expressed thoughts and turn them into ideas with force and power.
Thank You to 2018 World Wiz Event Sponsors!