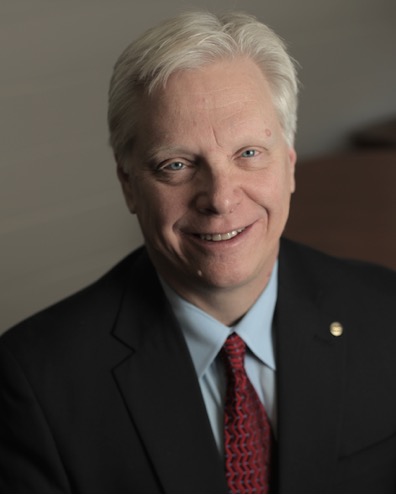 Steve Lindbeck retired in October 2015 as CEO and General Manager for Alaska Public Media, after a 30-year career in journalism and public affairs. He is launching a practice as an organizational consultant and executive coach.
Alaska Public Media includes KAKM-TV, Alaska Public Television, KSKA-FM and the Alaska Public Radio Network. Before his eight-year stint leading that organization, Lindbeck served two years as Vice Chancellor for Advancement at the University of Alaska Anchorage. He served previously as Associate Editor of the Anchorage Daily News, where he directed the opinion pages and development of editorial policy for the paper. From 1991 through 2000 he served as Executive Director of the Alaska Humanities Forum, an independent non-profit organization and state affiliate of the National Endowment for the Humanities.
His journalism career included positions as news editor and editorial page editor at the Anchorage Daily News, sports editor at the Anchorage Times, editorial page editor at the Everett (Wash.) Herald, copy editor at the Boston Globe, and freelance writer for various publications. He won a John S. Knight Professional Journalism Fellowship at Stanford University in 1985-86.
He has volunteered on many boards and committees, including the Anchorage Museum Association, the Alaska World Affairs Council, Big Brothers/Big Sisters of Anchorage, United Way of Anchorage, Anchorage Cultural Council, Alaska State Council on the Arts review panels, Downtown Anchorage Rotary, and Commonwealth North.
An Anchorage resident since 1968, he is a graduate of West Anchorage High School and Stanford University. He is married to Patty Ginsburg, a former journalist who now works as a consultant. He loves reading, eating, music, travel, bicycling, skiing, golf, and the natural and cultural splendor of Alaska.