This program is presented as a part of WorldMatters, a series engaging Alaska's young leaders in global dialogue.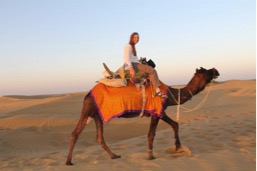 Christina Wilson, Counselor in Residence in Residence Life at the University of Alaska
Christina Wilson has a Master of Science in Counseling from Alaska Pacific University and a Bachelor of Arts Degree in Art History and History from the University of Minnesota Morris. Currently, Christina owns her own business, Christina Wilson Art LLC in Anchorage and holds birch tree painting classes, art exhibits and shows in Anchorage, Homer, and Eagle River.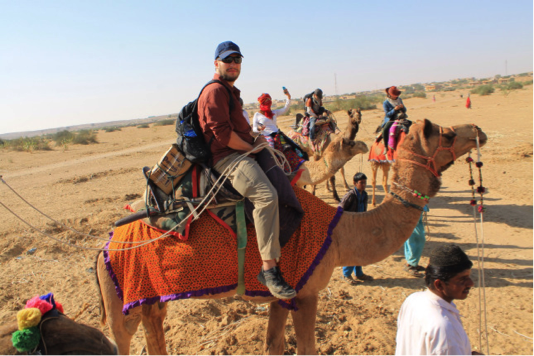 Josh Wilson, Business Agent, Alaska Correctional Officers Association
Josh Wilson is a Business Agent with the Alaska Correctional Officers Association representing Correctional Officers statewide. He has a Master of Business Administration from Alaska Pacific University and a Bachelor of Arts Degree in History, Philosophy, and Political Science from Boston University.
Christina and Josh met while serving as agricultural extension agents with the Peace Corps in Mali. Through their work, they started doing mutual agriculture training, painting schools and had a well-known radio show in Bambara, the local language. The Peace Corps taught them both about humbleness, growth, love, poverty and overcoming adversity in our everyday lives. After marrying, returning to Alaska, and starting Graduate School at Alaska Pacific University, Christina and Josh embarked a six and a half month adventure during which they traveled through 11 countries: China, Nepal, India, Thailand, Cambodia, Laos, Vietnam, Malaysia, Myanmar (Burma), Brunei, and Japan.
---
The WorldMatters Series is sponsored by
The WorldMatters Series is presented in partnership with