Academic WorldQuest is a team competition testing students' knowledge of global issues in the following categories:
Current Events
NAFTA
ASEAN at 50
India's Bid for Global Power
Combatting Climate Change
Cybersecurity
Saudi Arabia
Great Decisions
The Peacebuilding Toolkit
America's Diplomats
The Alaska competition on Thursday, February 8th will bring together 156 high school students to test their knowledge of global affairs. Participating schools include:
Alaska Middle College School / Dimond High School
Bartlett High School
Chugiak High School
Colony High School
Eagle River High School
Joe Redington Senior High School
MatSu Technical High School
Palmer High School
Service High School
South Anchorage High School
Wasilla High School
West Anchorage High School
Over 40 local World Affairs Councils host the competition across the country. The winning team from each local competition is invited to participate in the National Competition hosted in Washington, D.C. each April.

---
What is WorldQuest?
One of the greatest challenges facing our nation and our schools across the country is preparing our youth for the globally interconnected world of the 21st century. America's ability to face the economic and security challenges of the 21st century and seize new opportunities is dependent on an educated and informed citizenry and workforce. Academic WorldQuest is a unique opportunity to expose our youth to the world outside our borders and prepare them for these challenges and opportunities.
---
2018 WorldQuest Recap

36 teams representing 13 hight schools competed on February 8th at the Dena'ina Center.

First place: West High School, Team 1
Second place: Service High School, Team 1
Third place: Matsu Technical, Team 1
The students on West High School's winning team were; Henry Mildon, William Lee, Samuel Hiratsuka, and Corin Katzke. They were coached by John Ruhlin.
---
Thank you!
Join these amazing companies and individuals in supporting students challenging their global competency by becoming a supporter of Academic WorldQuest: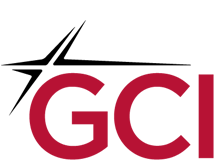 Individual Supporters:
Carole Anderson, Felicia Brusatto, Anna Baumgartner, Sharon Davies, Gary Dixon, Jocelyn Fenton, Julie Hirt, Larry Persily, Deborah Smith, Carolyn Rader, Maria Williams
In-Kind Donors: