In the fall of 2015, the Alaska World Affairs Council launched a new evening series coined "WorldMatters" to engage Anchorage community members who may not be available for mid-day luncheons, specifically young professionals. The WorldMatters series inspires participants to learn about and engage with key global issues in a affordable and approachable manner. Past WorldMatters topics include "TTIP & You: Why the European Union is Important to Alaskans," "How Young Leaders Can be Catalysts for Change: Africa and Economic Development," and "A Life Well Traveled: Stories of Young Alaskans Abroad."
This series is made possible thanks to the generous support of BP.
We are also thankful for the support and guidance of the following Anchorage young professional organizations:
To get involved, contact WorldMatters Committee Chair, Kim Butler, and AKWorld Deputy Director, Alyssa Bish.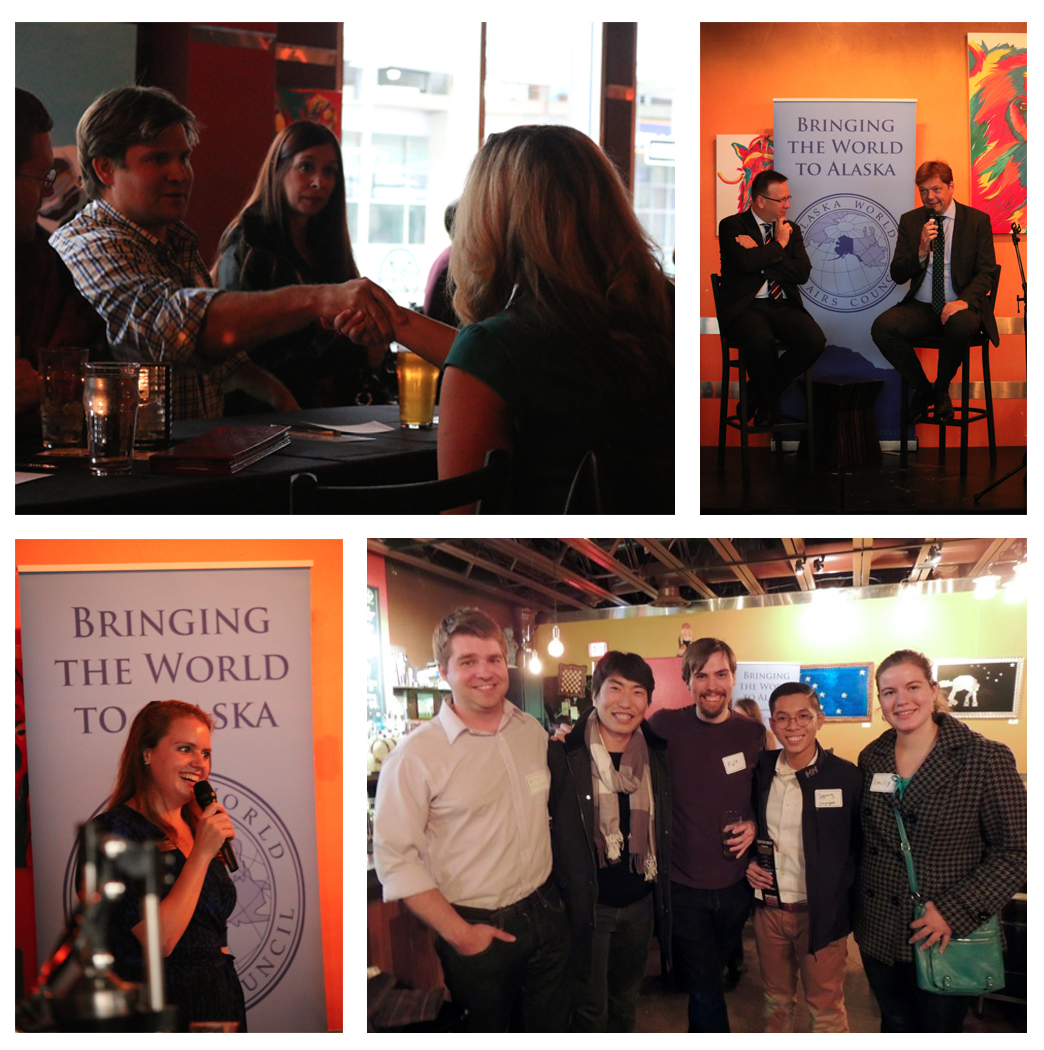 For more information about upcoming WorldMatters events, visit our events page.