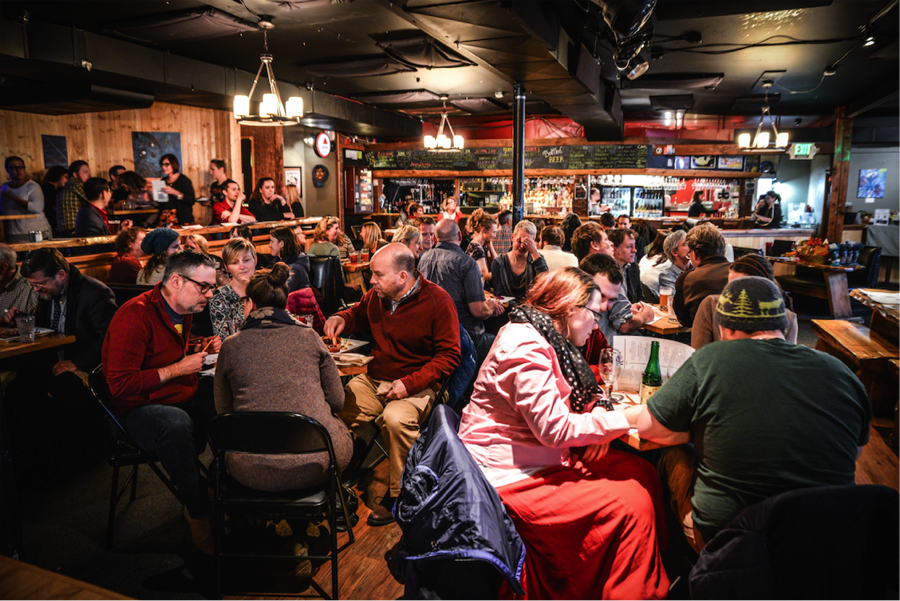 World Wiz Pub Quiz is a fundraiser for the Alaska World Affairs Council and the Academic Student WorldQuest Competition featuring fun globally-themed trivia, raffle and team prizes, a raffle auction, and great times with friends!
Join us for a fun-filled evening and test your international trivia knowledge.
Advance registration has closed. A limited number of tickets will be available at the door starting at 6:30pm.
---
World Wiz Quiz Master – Paul Dunscomb, PhD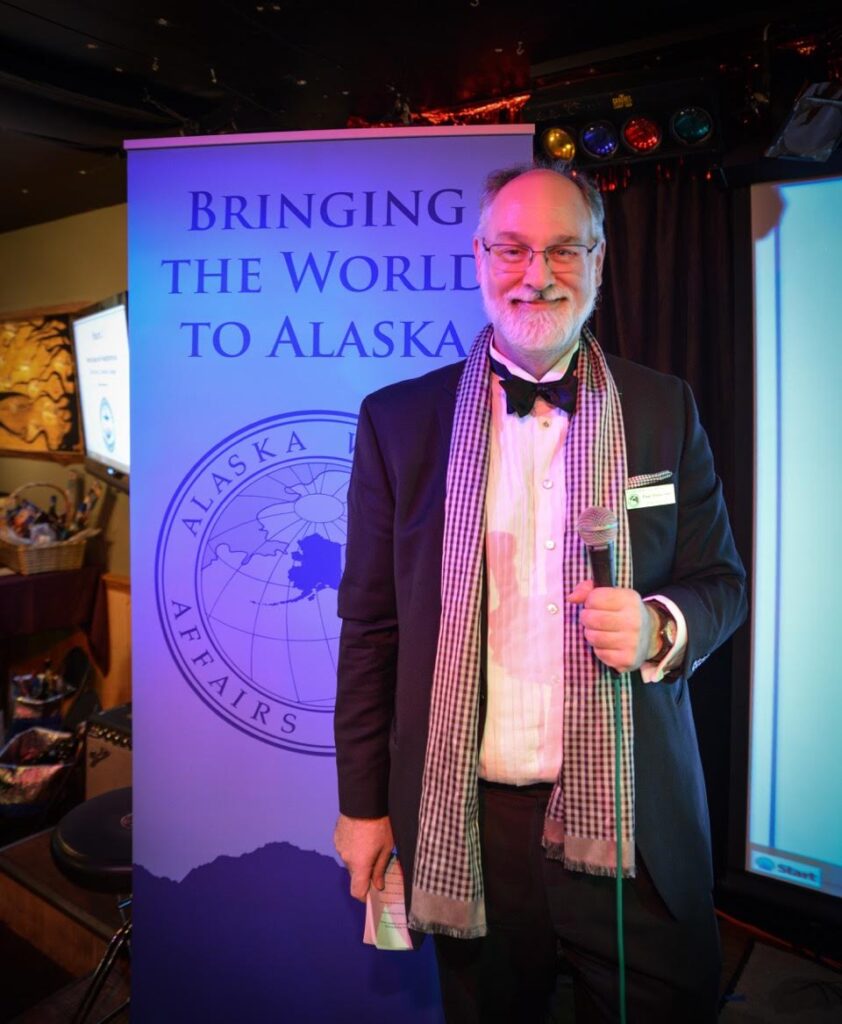 Paul Dunscomb is Professor of East Asian History and chair of the History Department at the University of Alaska Anchorage. His nerd super power is, he can articulate stuff. He can take a room full of half baked, half expressed thoughts and turn them into ideas with force and power.
He was the inaugural Director of the UAA Confucius Institute. His book, A Great Disobedience Against the People, Japan's Siberian Intervention, 1918-1922, the first ever complete narrative in English, appeared in February 2011. He is also author of Japan Since 1945 in 2014 for the Association for Asian Studies Key Issues in Asian Studies Series.
His current research focuses on the history of the Heisei period (1989-2018) including the Crisis in Japanese Professional Baseball of 2004 and the nature of change in Heisei Japan. He analyzed debates about Japanese identity during the Lost Decade, 1992-2004, in "Images of What Never Was to Suggest What Might Be; Japanese Popular Culture and Japaneseness," for the edited volume The Dynamics of Cultural Counterpoint in Asian Studies. His work has appeared in The Journal of Japanese Studies, East-West Connections, and Education About Asia.
---
Thank you to our amazing sponsors who make World Wiz possible:
Lead Sponsors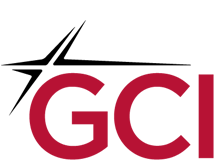 Round Sponsors

---
DOORS & DETAILS
Food and beverages at this event will be available for individual order and purchase from 49th State Brewing Co.
This is a team event, register yourself and three friends for your own team of 4 or get a ticket and join a team at the event!
Doors will open at 6:30pm and the trivia will begin at 7:00pm.
Advance registration has closed. A limited number of tickets will be available at the door starting at 6:30pm.

Complimentary parking is available in nearby EasyPark Alaska lots for individuals who preregister online to attend this program by the posted registration deadline above. Successful registrants will receive an email prior to the program with parking details. Thank you to EasyPark Alaska for partnering with us to make Downtown parking a breeze!