Faith Leaders –
Pastor Michael Bunton (Baptist Pastor at Greater Friendship Baptist Church)

Pastor Michael Andrew Bunton was born to William A. Bunton Jr, Senior Pastor of Antioch Missionary Baptist Church in Buffalo, New York, and First Lady Wanda Lee Bunton. Pastor Bunton is the youngest of five siblings. Three of his siblings currently are pastoring in the lower 48.
Pastor M.A. Bunton was licensed in 1989 and ordained into ministry in 1992 by Senior Pastor William A. Bunton Jr. who has been pastoring for over 60 years. Pastor M. A. Bunton preaches and teaches the word of God with conviction and has led numerous lost souls to Christ.
Pastor Bunton worked in full-time as an Associate Pastor at Shiloh Missionary Baptist Church under the leadership of Dr. A.B. Patterson. Pastor Bunton has served in ministry at Shiloh for twenty (20) years in various capacities and continues to share the love of Christ in the community, such as the Rescue Mission, Bro. Francis and Beans Cafe. He also ministered at the 4th Avenue Jail/Correction Facility, conducting 2 hour Bible classes every Friday.
While employed at Shiloh, he was the Associate Pastor for the following Ministries: Youth Young Adult, Membership/Congregational Care, Parish, Assimilation, as well as the Worship Pastor. He is a fully devoted disciple of Christ and on fire for the Lord.
Prior to working full-time in ministry at Shiloh, Pastor Bunton worked in the Anchorage School District for five years and for the University of Alaska Anchorage as the Director of the Upward Bound Program for seven years. The Upward Bound Program was a program that catered to First Generation and Low Income Students around the State. In his tenure there, the program was regarded as one of the most successful in the nation in spite of a significantly low GPA in the State of Alaska.
Pastor Bunton is married to First Lady/Deaconess Nathalie Bunton for 14 years. First Lady Bunton is employed with the Federal Aviation Administration as a Manager for the Air Traffic Organization and fully supports her husband in ministry. Pastor and First Lady Bunton have three daughters, Tatiana, 8, Thalia, 10 and Tamia, 12 who are baptized believers and are great testimonies in their schools.
Imam Imad Enchassi, PhD (Muslim Imam at the Islamic Society of Greater Oklahoma City)

Imam Imad Enchassi grew up in the Palestinian refugee camps in Beirut, Lebanon. His experiences as a child surrounded by war and conflict have shaped his passion as an adult for promoting unity and understanding. When asked about living through the massacres in the Sabra and Shatila refugee camps, Enchassi says, "Sometimes, I think God exposed me to so much hatred and violence so that I can be a voice for love and peace."
After moving to the United States at the age of seventeen, Enchassi began a long journey in education, receiving business management degrees from South Plains College and Southern Nazarene University and, then, completing his masters in management from the University of Phoenix. He used those degrees to excel in the restaurant industry as a regional director and advisor for nearly two decades.
In 2004, Enchassi made a career move, turning his previous part-time volunteering activities into a full time commitment by becoming the founder and executive director of the Mercy Education Foundation – a multi-million dollar project creating the first accredited Islamic school of Oklahoma City. During that time, he also became the founder, imam and president of the Islamic Society of Greater Oklahoma City (ISGOC). In that role, he studied overseas at the Daawa University Institute and the University Institute for Islamic Studies in Lebanon, where he received his bachelors, masters and doctorate degree in Islamic Studies. In addition, he earned a certificate of "Apostolic Succession"* earned by a selected few.
Besides being the senior Imam at ISGOC, the chairman of Islamic studies and Chaplain at Oklahoma City University, an adjunct professor of Islamic studies at both Phillips Theological Seminary and St. Paul School of Theology, advisory board member of CAIR, advisory board member of Wilbery School of Religion (Oklahoma City University), Enchassi is also in charge of organizing outreach and curriculum with the Muslim and non-Muslim communities throughout the state of Oklahoma. He is a highly sought after public speaker, and he is regularly booked to address audiences at academic institutions, government functions and interfaith events to offer his expertise in Muslim principles, comparative religions, interfaith dialogue and human rights.
Among much recognition, Enchassi has received the Interfaith Alliance "Community Service Award," CAIR "Lifetime Achievement Award", CAIR "Inspiration Award," Dialogue Institute "Dialogue Award," Oklahoma Center for Community and Justice "Humanitarian Award," Oklahoma Conference of Churches "Interfaith Award" and was named a "Visionary in Religious and Education Outreach" in The Daily Oklahoman's Progress Edition.
Rabbi Michael Oblath, PhD (Jewish Rabbi at Congregation Beth Sholom)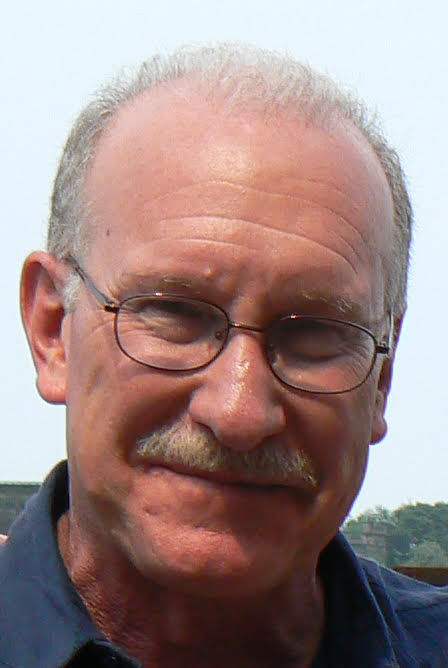 Rabbi Oblath has been a Rabbi of Congregation Beth Sholom in Anchorage for 10 years. He earned his doctorate in Ancient Near Eastern Religions from Graduate Theological Union and UC Berkeley in 2001, with emphasis (and dissertation) on the exodus from Egypt. His academic, and rabbinic, interest is primarily in the critical analysis of the biblical text (and teaching it within its original, as well as evolved, context).
Rabbi Oblath was born and raised in CA and has two adult sons and one granddaughter. He loves living in Alaska and enjoying the out of doors.
Ajahn Sompon (Buddhist Monk at Wat Alaska Yanna Varraran)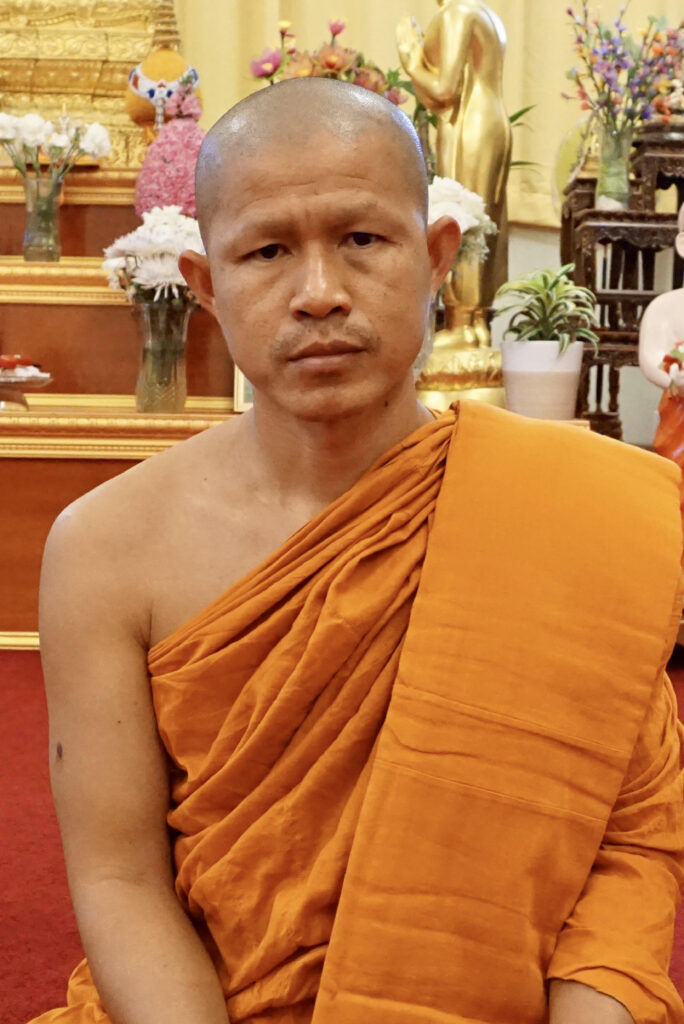 Born in Roi-Et, Issan, Thailand in 1973; came to Pasco, Washington in 1998 after serving as a Buddhist novice in Roi-Et beginning at the age of 13 upon completion of Middle School. Before coming to Alaska in July 2017 served at the Wat Richland Buddha Wanaram for 18 years.
After seven years service as a novice, took the title of Ajahn (teacher) as a forest monk in Chonburi, Thailand at Wat Yanangvararam.
Moderator –
Malcolm Roberts After graduating from Princeton University in 1958 with a history degree, Malcolm began his career as a photo journalist, speech writer, issue correspondent, policy advocate, author, monthly columnist, and editor. His work for PACE Magazine in Los Angeles in the late 1960s led to speech writer and staff assistant for Interior Secretary, Alaska Governor and global citizen Wally Hickel. Since moving to Anchorage in 1971, he served as Deputy Chief of Staff and Cabinet Secretary in Juneau for Governor Hickel and later as Special Assistant to Anchorage Mayor Rick Mystrom. He was twice a candidate for the Alaska legislature; an advocate for Anchorage hosting the Winter Olympic Games; and a dedicated supporter of the Alaska natural gas pipeline. He was a founder of Bridge Builders of Anchorage and served as president for several years.
---
Post-Event Podcast

If you were not able to make it to this event you can now listen to the podcast, courtesy of Alaska Public Media, by clicking the link below.