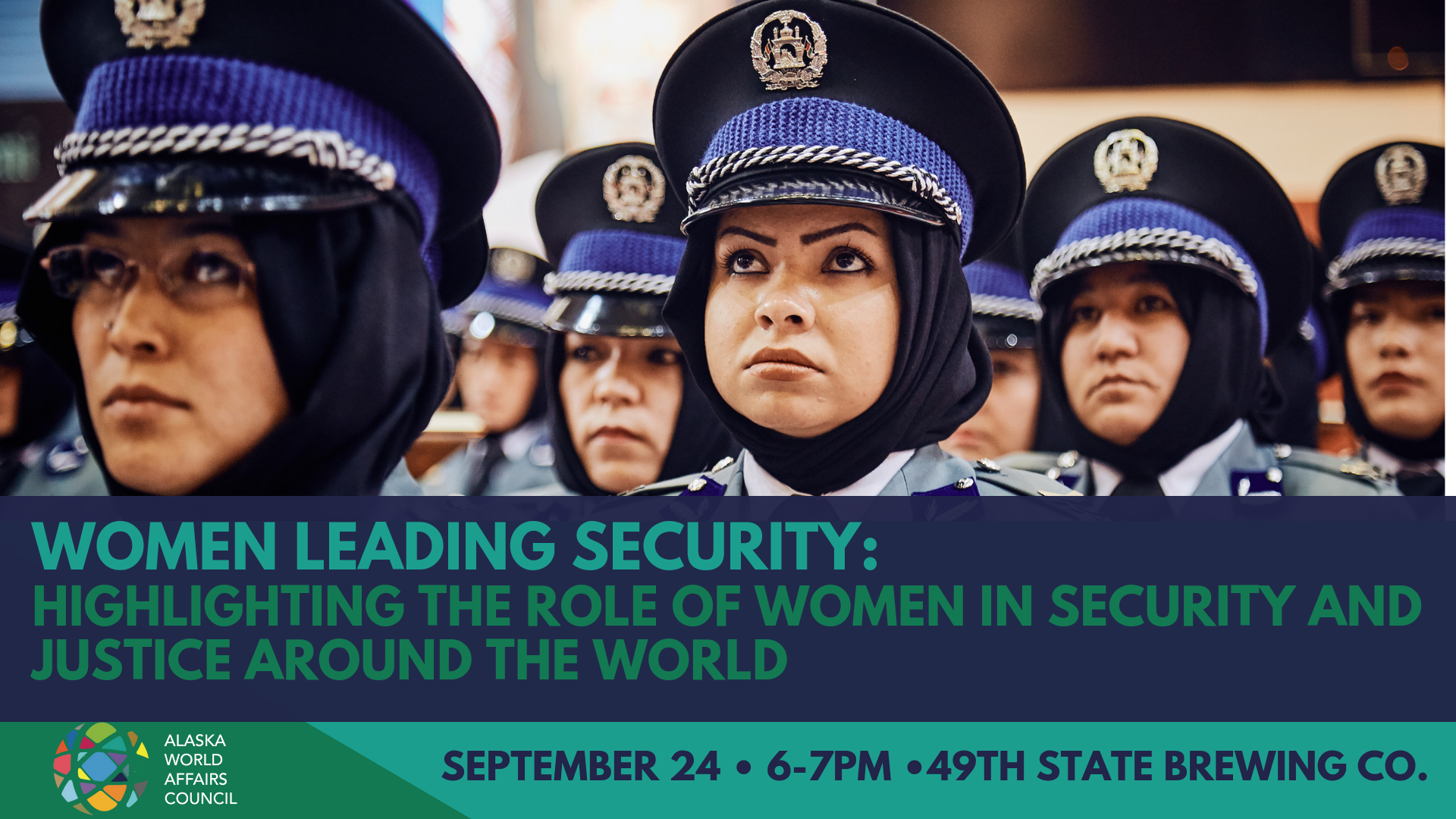 Despite the fact that women comprise half the world's population, women are underrepresented in police forces and judiciaries in every region of the world. Worldwide, women account for an average of only 9 percent of police and 27 percent of judges. In the United States, local police agencies average about 12 percent women, and state courts average about 33 percent. Why does this under-representation matter?  The short answer is that increasing participation of women as criminal justice practitioners increases the effectiveness of the overall system.  Multiple studies have confirmed this striking finding.
The State Department's Bureau of International Narcotics and Law Enforcement Affairs (INL) helps keep Americans safe by minimizing the impact of international crime and illegal drugs on our nation. Functioning criminal justice systems overseas are key ingredients to accomplishing this mission – effective justice systems are essential to countering crimes that have the potential to spill beyond borders and impact the United States. With this in mind, INL works to increase the effectiveness of police, courts, and corrections institutions in countries across the globe.
Join AKWorld and Department of State Heather Merritt, as she will be be interviewing female officers from Ghana, Ukraine, North Macedonia and Trinidad and Tobago. (additional officers and regions still pending)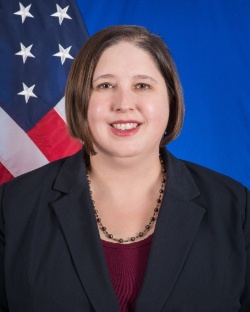 MODERATOR: Heather Merritt was officially appointed Deputy Assistant Secretary of State in the Bureau of International Narcotics and Law Enforcement Affairs (INL) in October 2018 after having served in an acting capacity since November 2017. In this role, she oversees INL's Africa and Middle East programs office and Office of Criminal Justice Assistance and Partnerships. She previously served as the Director for INL's Office of Africa and Middle East Programs, which implements foreign assistance programs in more than thirty Africa and Middle East partner nations, helping them to sustainably develop their criminal justice and civilian security sector institutions.
Prior to joining INL, Ms. Merritt earned a Master's of Science degree in National Resource Strategy at the Dwight D. Eisenhower School for National Security and Resource Strategy at National Defense University in Washington. Ms. Merritt was the Deputy Chief of Mission at the U.S. Embassy in Luanda, Angola from 2012-2015 and served for one year of that assignment as the Chargé d'Affaires ad interim. She also served as the Political/Economic Section Chief at the U.S. Embassy in Gaborone, Botswana and the Deputy Political Chief at the U.S. Embassy in Abuja, Nigeria. She had previous diplomatic postings in Zimbabwe and Mexico and worked in Washington on the Colombia Desk in the Bureau of Western Hemisphere Affairs. She joined the Department of State in 1998.
---
Program Details
Check-in will begin at 5:30pm with seating available on a first-come first-serve basis. The program will begin at noon.
Those with online reservations do not need to present ticket confirmation at the door, we will have all confirmed attendees on a list at check-in.
Food and drink is available for individual purchase directly from 49th State Brewing Company. If you wish to order food, please come a few minutes early to ensure your meal arrives during the program.
Online registration closes at 6:00 pm on September 23. Tickets will be available for purchase at the door the next day, unless the program is sold out. Contact rsvp@alaskaworldaffairs.org with any questions.