Join us at 5:30pm for a social mixer with our guest speakers prior to the program start at 6:00pm.  Please plan to arrive earlier if you plan to eat food prior to the program or plan to try 49th State Brewing Co's delicious food after the discussion.

---
Speakers:
Community Perspective – Mead Treadwell

Prior to joining Pt Capital as President, Mead Treadwell served as Alaska's lieutenant governor and was a candidate for U.S. Senate. Mead is recognized as one of the world's Arctic policy experts. He was appointed to the U.S. Arctic Research Commission by President George W. Bush, and designated as chair under President's Bush and Obama. Mead served in the cabinet of Alaska Governor Wally Hickel and led Alaska's efforts to build circumpolar cooperation through the eight nation Arctic Environmental Protection Strategy. Mead has been actively involved in numerous Arctic policy focused organizations, including: Institute of the North, the Aspen Institute, the Hoover Institution at Stanford University, the Arctic Circle, and the World Economic Forum's Global Action Council on the Arctic.
As an entrepreneur and investor, Mead has served in numerous Board and executive leadership roles in Alaska resource development, telecommunications, and information technology companies that created innovative programs like "Street view" ® for Google.
Mead is a graduate of Yale University and the Harvard Business School.
Business/Trade Perspective – Dave Harbour

Dave Harbour is publisher of the Northern Gas Pipelines blog, created 15 years ago. He has served as director or vice president of public, governmental or external affairs for the 26 member Arctic Gas Consortium, Northern Natural Gas of Omaha, Atlantic Richfield Company, the Alaska Gasline Development Corporation (AGDC) and Alaska Pacific University. He is founder, or organizer, of Saturday Market, Arctic Power, the Anchorage Downtown Partnership, the American Bald Eagle Foundation, the Eisenhower-Alaska Statehood Monument and the Alaska Support Industry Alliance. He is a former commissioner of the Anchorage Bicentennial Commission, the Anchorage Heritage Land Bank and The Regulatory Commission of Alaska.
A former Army officer, Harbour served as president of Action Security and the American Bald Eagle Institute, Executive Director of the Anchorage Parking Authority and a consultant to BP, Exxon, the State of Alaska, Airlines, Hotels, the Alaska Railroad, American Motors Corp., the Bureau of Indian Affairs, the World Trade Center – Alaska, Anchorage Concert Association and the Alaska Visitors Association. He is Chairman Emeritus of the Alaska Council on Economic Education and the Alaska Oil and Gas Congress. He is a Commissioner Emeritus of the National Association of Regulatory Utility Commissioners and former Chairman of the Anchorage Chamber of Commerce, Common Sense for Alaska and the Hugh O'brien Youth Foundation-Alaska.
Dave has produced television programs, commercials and documentaries and a motion picture film. His photos, documentaries, articles, poetry and interviews have appeared in thousands of radio, television, blog, magazine and newspaper venues throughout the US and Canada. He is former president of the Alaska Press Club, is a lifetime Accredited Member of the Public Relations Society of America and holds a Masters Degree in Journalism-Communications from Murray State University.
Academic Perspective & Program Moderator – Dr. Forrest Nabors

Dr. Forrest Nabors joined the Department of Political Science at the University of Alaska at Anchorage in 2011. He has taught American government and political philosophy at Oregon State University and the University of Oregon. His current scholarly research is focused on the changing character of American government leading up to the Civil War and Reconstruction.
Prior to becoming a professor, Dr. Nabors was a high technology business executive in Portland, Oregon. He has remained actively engaged in supporting economic and civic development in his communities. Dr. Nabors is from Fair Haven, New Jersey.
---
Online registration for this event will close at 12:00pm on Wednesday, October 12th. Questions about this event and registration should be directed to rsvp@alaskaworldaffairs.org or (907)276-8038.
---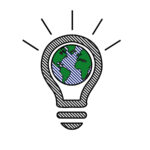 The WorldMatters program series is made possible thanks to the support of BP.
We also very much appreciate the support and guidance of our community partners. Visit the WorldMatters page to learn more about the partner organizations and contact Deputy Director Alyssa Bish to get involved!