The WorldMatters series seeks to inspire participants to learn about and engage with the world in a affordable and approachable manner. Join us on Wednesday, January 11th for an evening of Filipino and Dominican food and culture. First, join us for a social mixer with samples of both Filipino and Dominican dishes from 5:30pm to 6:00pm. Next, join us in the theatre for a conversation on what traditional food means to each of our guest speakers, what cooking means to their cultural identity, etc. Questions from the audience will be welcome at the end.
---
Speakers:
Maria Victoria Cortina was born in Santo Domingo, Dominican Republic and has lived in Anchorage, Alaska since 2002. Since then, Maria Victoria along with her Mom have helping the Hispanic and Latino Community in Alaska. Her mom once held an attaché consular position at the Honorary Consulate of the Dominican Republic in Anchorage, Alaska.
Maria Victoria is currently the System Development Coordinator for the Alaska System for Early Education Development, (SEED). She graduated from the University of Alaska Anchorage, with a Baccalaureate Degree in Journalism & Public Communications with a concentration in Telecommunications and Media in May of 2012, and later from the University of London with a Master's with Merit Distinction in International Relations in December of 2015.
After her time abroad in the United Kingdom, Maria moved back to Anchorage, Alaska, and started a translating and interpreting business, International Relation Services, LLC, where she works helping the Hispanic and Latino community in Anchorage. She is currently studying to become a certified translator and interpreter with the State of Alaska and continues to be a strong advocate for the Dominican and Hispanic Community in Alaska.
Dr. Gabriel Garcia is a Philippine-born, Alaska-grown, Associate Professor of Public Health at University of Alaska Anchorage with more than a decade of experience working with Alaskan communities, conducting health research among Asians and Pacific Islanders, developing programs, and organizing events. He holds a PhD in Public Health with a focus on community health and cultural anthropology at UCLA. His work with the community has earned him the state's Excellence in Public Health Award and UAA's Excellence in Community Service Award and Community Builder Award. In 2015, he was appointed to be one of the Health and Human Services Commissioners in the Anchorage Municipality. Dr. Garcia loves to cook. He has won the People's Choice Award in Los Angeles for his chicken adobo and the Best Pansit in the Pansit Cooking Contest organized by one of the Filipino organizations in Anchorage.
Moderator – Dr. Zeynep Kılıç

Zeynep Kılıç was born and raised in Turkey. After completing her bachelor's degree in economics at the Middle East Technical University, she moved to the U.S. to pursue graduate school in 1993. She completed her masters and doctorate degrees in sociology at the Arizona State University. She arrived in Anchorage in the summer of 2008 after fourteen years in the Arizona desert. She is still getting acclimated…
Her earlier work focused on immigration, belonging and citizenship. Lately she has been exploring food and culture as her primary research agenda. Her latest project, Tables of Istanbul, has been supported by grants from the TCF, ITS, UAA and Fulbright. Her next project will be picking up where the movie left off, writing a book while on sabbatical in 2016-2017. As an associate professor at the University of Alaska Anchorage, besides dabbling in film-making and book writing, she teaches sociology classes, dances tango, and adores her husband Wayne who is single handedly renovating her dream home while she travels around the world for this fun project.
Watch the trailer for Dr. Kılıç's "Tables of Istanbul" project below and visit the Tables of Istanbul website to learn about the film and where to view it.

---
The WorldMatters series is made possible thanks to the support of BP.
---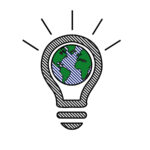 The WorldMatters program series is made possible thanks to the support of our community partners. Visit the WorldMatters page to learn more about the partner organizations and contact Deputy Director Alyssa Bish to get involved!