Speaker – Jim Barber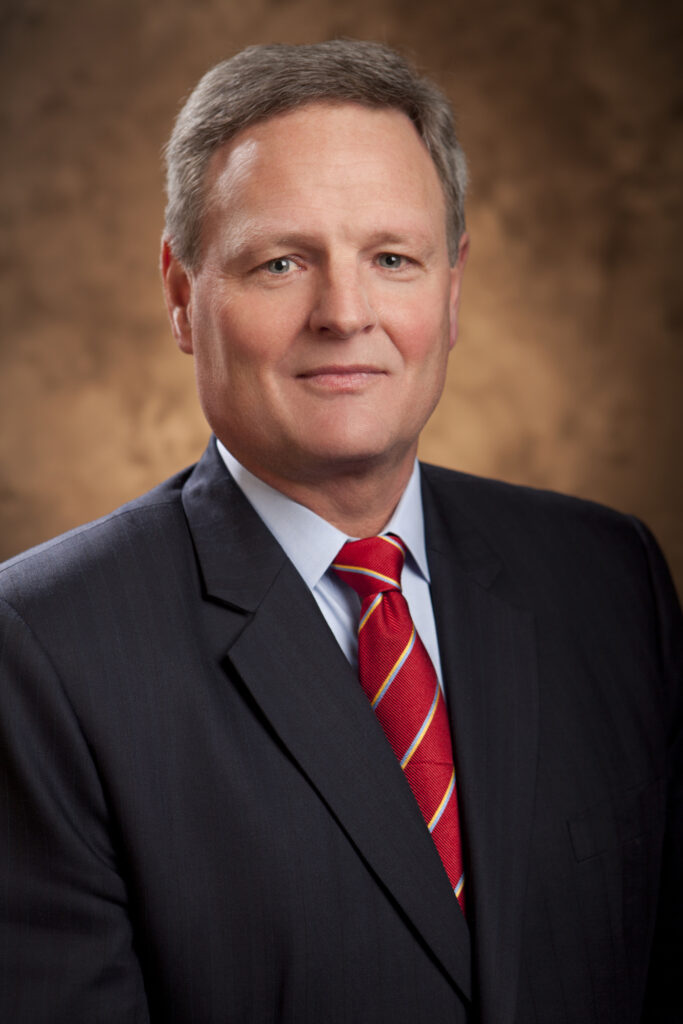 AT A GLANCE:
President of UPS International responsible for UPS's services in more than 220 countries & territories outside the US
Leads 150,000 international employees
Previously served as President of UPS Europe, helping oversee the second wave of international expansion for UPS that first began in the mid-1990s
Holds a degree in Finance from Auburn University
---
Jim Barber has served as president of UPS International since 2013, with responsibility for distribution, forwarding, small-package delivery, brokerage, customs compliance, and UPS's other service offerings in more than 220 countries and territories outside the U.S.
Jim and his team of 150,000 international employees are currently leading the company's next wave of international investment while implementing the "One UPS" initiative that will seamlessly integrate UPS's services globally across business units and enterprise priorities. Jim has also led UPS's growing investment in emerging markets, including the creation of the ISMEA operating district to capture the opportunities in south-to-south trade in the Indian subcontinent, the Middle East and Africa.
Jim previously served as president of UPS Europe, helping oversee the second wave of international expansion for UPS that first began in the mid-1990s. Drawing upon his experience in UPS's Mergers and Acquisitions Group, Jim oversaw several key acquisitions and integrations including several European healthcare companies and domestic courier, express and parcel companies in Poland, Turkey and the UK.
His team also oversaw the acquisition and integration of the Kiala collection point network in France, Belgium, Netherlands and Spain. The Kiala model was expanded into Germany and the UK during 2013 under the UPS Access Point brand. Jim and his team also led a $200 million expansion of the Cologne air hub, an investment that was completed in 2014.
Jim joined UPS as a delivery driver in 1985. He later held a series of finance, accounting and operations management positions in the U.S., Belgium and Germany before relocating to London in 2006 as managing director of the United Kingdom & Ireland for UPS.
Jim also serves as a member of the UPS Management Committee, which is responsible for day-to-day management of the company.
He holds a degree in Finance from Auburn University.
Moderator – Garret Wong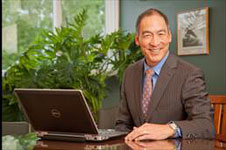 Garret is a Chartered Financial Consultant designee of The American College and has over 30 years of experience in financial planning. Garret maintains securities licenses as well as licenses for life, health, and disability insurance.
Garret is a Registered Representative of KMS Financial Services, Inc. He and his staff provide a full range of fee based financial planning services with the option of carrying through with implementation of the plan if so desired by the client.
Garret's operational philosophy empowers clients to explore and prioritize their goals and make informed decisions to reach those goals. He encourages the team approach to planning, which may involve the services of other professionals including accountants and attorneys.
Garret is a past member of the Municipality of Anchorage Budget Advisory Commission. Garret has also served as past president of the Anchorage East Rotary Club, Alaska World Affairs Council, Alaska Chapter of Financial Service Professionals, the Anchorage Estate Planning Council, and the Anchorage Downtown Partnership.
Garret earned his B.S. degree in Finance from Santa Clara University and his master's degree in Commerce and Legal Studies from Gonzaga University.
---
This program is hosted in partnership with:
---
Post-Event Podcast
If you missed this event you can now listen to a recording of it courtesy of Alaska Public Media, happy listening!