This program is presented as a part of WorldMatters, a series engaging Alaska's young leaders in global dialogue.

Doors open at 5:30 pm for networking.
Speaker Bios: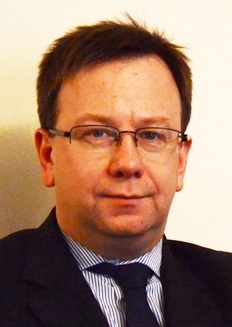 Maciej Pisarski, Deputy Chief of Mission, Polish Embassy in Washington DC
Maciej Pisarski is the Deputy Chief of Mission for the Embassy of Poland in Washington D.C. Previous to this post, he served in several capacities over the years for the Polish Ministry of Foreign Affairs, including as the Head and Deputy Director of the Department of Strategy and Foreign Policy Planning and the Deputy Director of the Department of Americas. He wrote his master thesis at the University of Warsaw Department of History on "the Perspectives of Jewish Emigration from Poland 1945-51," co-authored studies on history and culture of Jews in Poland after 1945, and published the "Yearbook of the Polish Foreign Policy," and "Polish American Relations."
Dr. Philipp Ackermann, Minister and Deputy Chief of Mission, German Embassy in Washington DC
Dr. Philipp Ackermann began his post as Minister and Deputy Chief of Mission at the Embassy of the Federal Republic of Germany in Washington DC in March 2014. Dr. Ackermann received his Magister Artium and his Doctorate in Art History from Bonn University in Germany. Since joining the German Foreign Service in 1993, Dr. Ackermann has served as an exchange diplomat at the Dutch Ministry of Foreign Affairs at the Hague; Second Secretary at the Germany Embassy in Rabat, Morocco; First Secretary of the Permanent Representation of Germany to the UN in New York; the civilian head of the German Provincial Reconstruction Team in Kunduz, Afghanistan; and Minister Counselor of the German Embassy in New Delhi.
---
This is a program of the World Affairs Councils of America in partnership with the Delegation of the European Union to the United States.

---
The WorldMatters Series is presented in partnership with