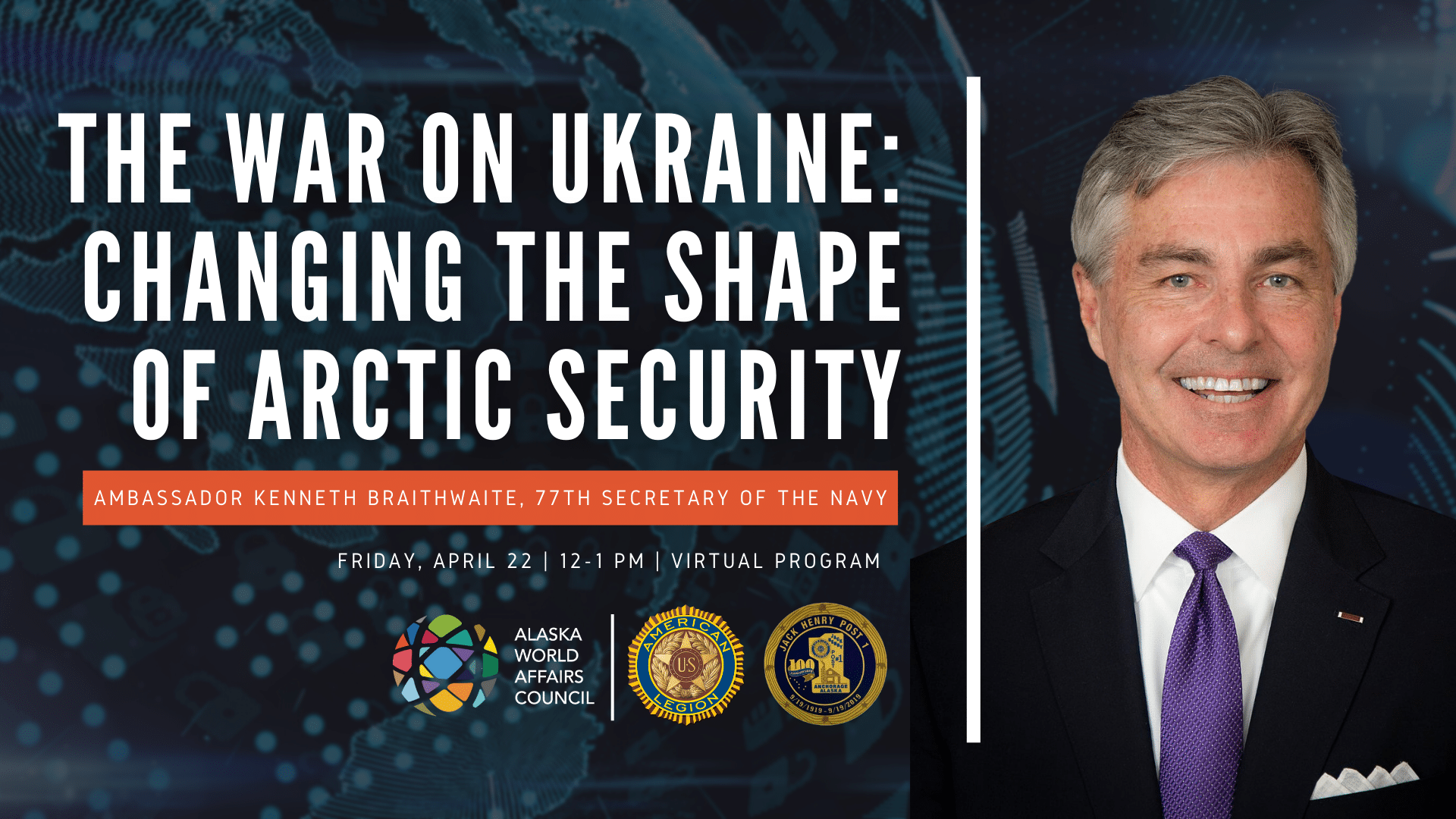 Between climate change and increased militarization, interest in the Arctic has been growing. Now, the Russian invasion of Ukraine is adding another reason to put Arctic security on the policy forefront. Join AKWorld for a timely conversation with Ambassador Kenneth Braithwaite on the changing shape of Arctic security.
---
Featured speaker:
The former Honorable Kenneth J. Braithwaite was sworn in as the 77th Secretary of the Navy May 29, 2020. He previously served as the 31st U.S. Ambassador to the Kingdom of Norway. Secretary Braithwaite graduated from the U.S. Naval Academy in 1984 and was commissioned as an ensign in the U.S. Navy. In 1995, he earned a master's degree in government administration, graduating with honors from the University of Pennsylvania, Fels School of Government.
Braithwaite served as commanding officer of Navy Reserve Fleet Combat Camera Atlantic, Naval Air Station Willow Grove during which time the command was tasked with providing support to the Joint Task Force Commander, Guantanamo Bay, Cuba. In March 2003, Secretary Braithwaite deployed for Operation Iraqi Freedom in support of naval operations to capture the port of Umm Qasr.
In 2004, Secretary Braithwaite was assigned to U.S. Joint Forces Command, and tasked with standing up a new expeditionary capability for combatant commanders, serving as the first commander of Joint Public Affairs Support Element – Reserve. While in command, and following the devastating earthquake in Pakistan in 2005, he was deployed to Pakistan as part of the Joint Task Force for Disaster Assistance, serving as the director of strategic communication working for both the Joint Task Force Commander and the U.S. Ambassador in Islamabad.
In his final Navy assignment, the Secretary served as the first Vice Chief of Information. In this capacity, he was the Navy Reserve liaison and advisor to the Chief of Information, responsible for formulating strategic communications counsel to the leadership of the Department of the Navy.
Secretary Braithwaite's decorations include the Legion of Merit, Defense Meritorious Service Medal (with oak leaf cluster), Meritorious Service Medal, Navy Commendation Medal (five awards) with Combat "V", Navy Achievement Medal, Combat Action Ribbon and numerous campaign and service medals. However, he is most proud of having received the Navy Unit Commendation as part of the USS Guadalcanal Amphibious Readiness Group off Beirut, Lebanon in 1983 and being a part of U.S. Joint Forces Command when it was awarded a Joint Meritorious Unit Commendation in 2007.
---
Thank you to our Speaker Sponsor:
---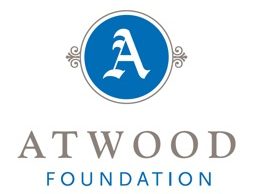 This program is a part of the Evangeline Atwood Distinguished Speakers Series. Named after the the founder of the Alaska World Affairs Council, Evangeline Atwood, and with the generous support from The Atwood Foundation, these public programs feature world-class experts on a diverse range of topics.
---
Program Details
Online registration will close April 21, 2022 at 11pm. 

Zoom link will be sent to registered participants the afternoon prior to the program.
Program will be recorded and made available online following the live event.