Date/Time
Date(s) - Friday, April 7, 2017
12:00 pm - 1:00 pm
Add this event to my Google Calendar
Location
Anchorage Hilton
Categories
Speaker Bio:
Nobel Peace Prize nominee Sheila Watt-Cloutier is in the business of transforming public opinion into public policy. Experienced in working with global decision makers for over a decade, Watt-Cloutier offers a new model for 21st century leadership. She speaks with passion and urgency on the issues of today—the environment, the economy, foreign policy, global health, and sustainability—not as separate concerns, but as a deeply interconnected whole. At a time when people are seeking solutions, direction, and a sense of hope, this global leader provides a big picture of where we are and where we're headed.
In 2007, Watt-Cloutier was nominated for the Nobel Peace Prize for her advocacy work in showing the impact of global climate change on human rights—especially in the Arctic, where it is felt more immediately, and more dramatically, than anywhere else in the world. Watt-Cloutier an Officer of the Order of Canada; the recipient of the Aboriginal Achievement Award; the UN Champion of the Earth Award; the Norwegian Sophie Prize; and the Right Livelihood Award, which she won in November, 2015 and is widely considered the "Nobel Alternative".
From 1995-2002, Watt-Cloutier was elected the Canadian President of the Inuit Circumpolar Council (ICC). She was later elected in 2002 to become the International Chair of the ICC, representing the 155,000 Inuit from Canada, Greenland, Alaska and Russia–she held this post until 2006.
Watt-Cloutier is the author of the memoir, The Right to Be Cold: One Woman's Story of Protecting Her Culture, the Arctic and the Whole Planet, published in 2015. The book was nominated for the 2016 BC National Award for Canadian Non-Fiction and the Shaughnessy Cohen Prize for Political Writing. Watt-Cloutier was also shortlisted for the Kobo Emerging Writer Prize.
---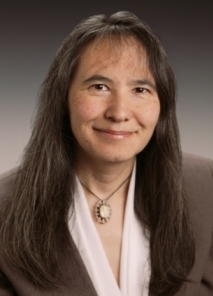 Special Introduction by Dr. Dalee Sambo Dorough, Associate Professor at the Institute for Social & Economic Research, University of Alaska Anchorage. Specializing in public international law, international human rights law, international relations, Indigenous human rights standards, political and legal relations between nation-states and Indigenous peoples, and the status and human rights of Alaska Natives, Dr. Dalee Sambo Dorough (Inuit-Alaska) holds a Ph.D. from the University of British Columbia, Faculty of Law (2002) and a Master of Arts in Law & Diplomacy from The Fletcher School at Tufts University (1991).
---
The Right to Be Cold is a human story of resilience, commitment, and survival told from the unique vantage point of an Inuk woman who, in spite of many obstacles, rose from humble beginnings in the Arctic community of Kuujjuaq, Quebec—where she was raised by a single parent and grandmother and travelled by dog team in a traditional, ice-based Inuit hunting culture—to become one of the most influential and decorated environmental, cultural, and human rights advocates in the world.
The Right to Be Cold explores the parallels between safeguarding the Arctic and the survival of Inuit culture—and ultimately the world—in the face of past, present, and future environmental degradation. Sheila Watt-Cloutier passionately argues that climate change is a human rights issue and one to which all of us on the planet are inextricably linked. The Right to Be Cold is the culmina­tion of Watt-Cloutier's regional, national, and international work over the last twenty-five years, weaving historical traumas and current issues such as climate change, leadership, and sustainability in the Arctic into her personal story to give a coherent and holistic voice to an important subject. Read more here.
---
If you are a teacher who would like to bring a student group to a program, please visit our student page for more information, and contact us about accommodating your group at rsvp@alaskaworldaffairs.org. Please do not register students individually using the form below.
---
Online registration for this event will close at 8:00am on Thursday, April 6th. Questions about this event and registration should be directed to rsvp@alaskaworldaffairs.org or (907)276-8038.
---
Doors will open at 11:30am. Please plan to arrive prior to noon to check-in and settle-in before the program begins.
Get Tickets
Online registration is now closed for this event. Please contact rsvp@alaskaworldaffairs.org or (907) 276-8038 to inquire about space.