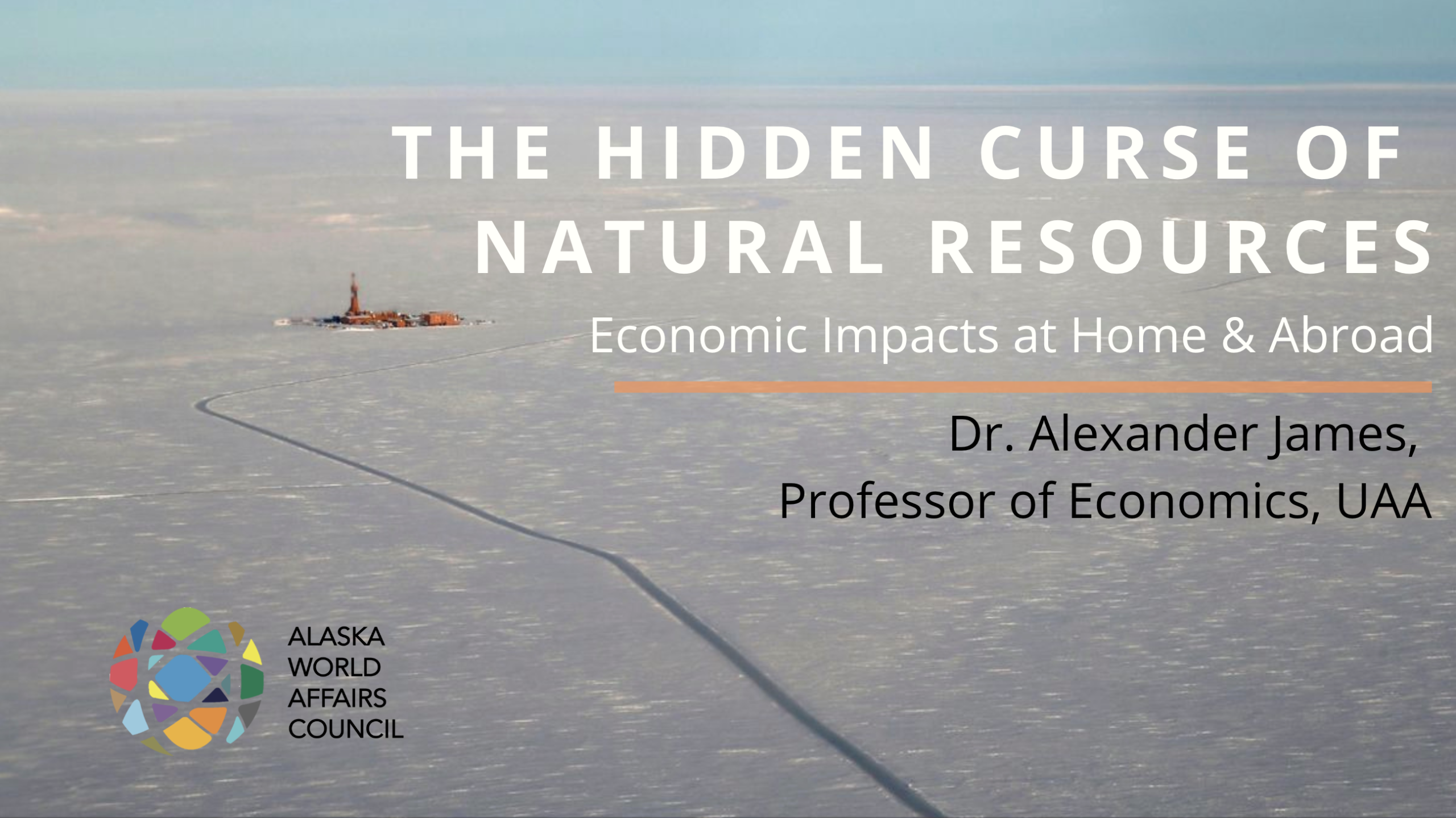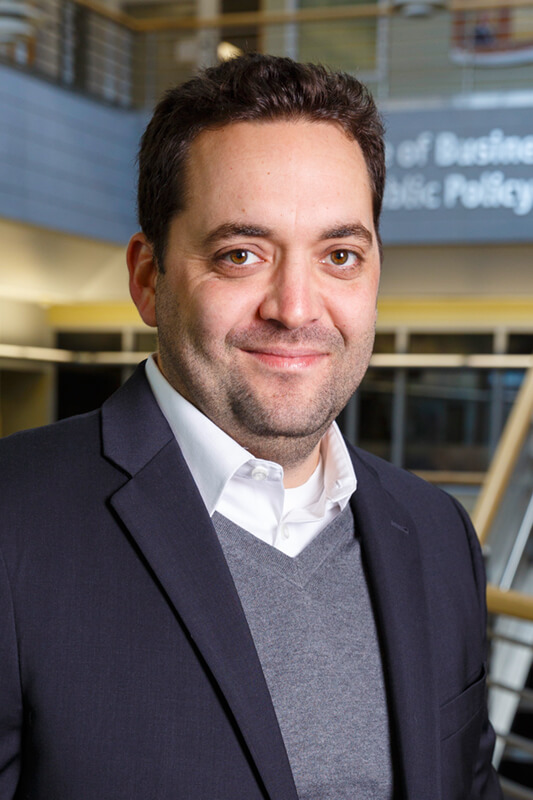 The Resource Curse: A Statistical Mirage?
A surprising feature of resource-rich economies is slow growth. It is often argued that natural-resource production impedes development by creating market or institutional failures. A declining resource sector is disproportionately reflected in resource-dependent countries. Dr. James Alexander argues that there is little evidence that resource dependence impedes growth in non-resource sectors.
Dr. James was born in Northern California and received his Ph.D. in Economics from the University of Wyoming in 2012. After graduating, he worked for two years as a research fellow at the Center for the Analysis of Resource-Rich Economies at the University of Oxford and is currently Associate Professor of Economics at the University of Alaska Anchorage. His research interests broadly include resource-rich economies and he has published numerous articles that examine the social and economic consequences of natural-resource booms and busts.
The evening's discussion will be moderated by Larry Persily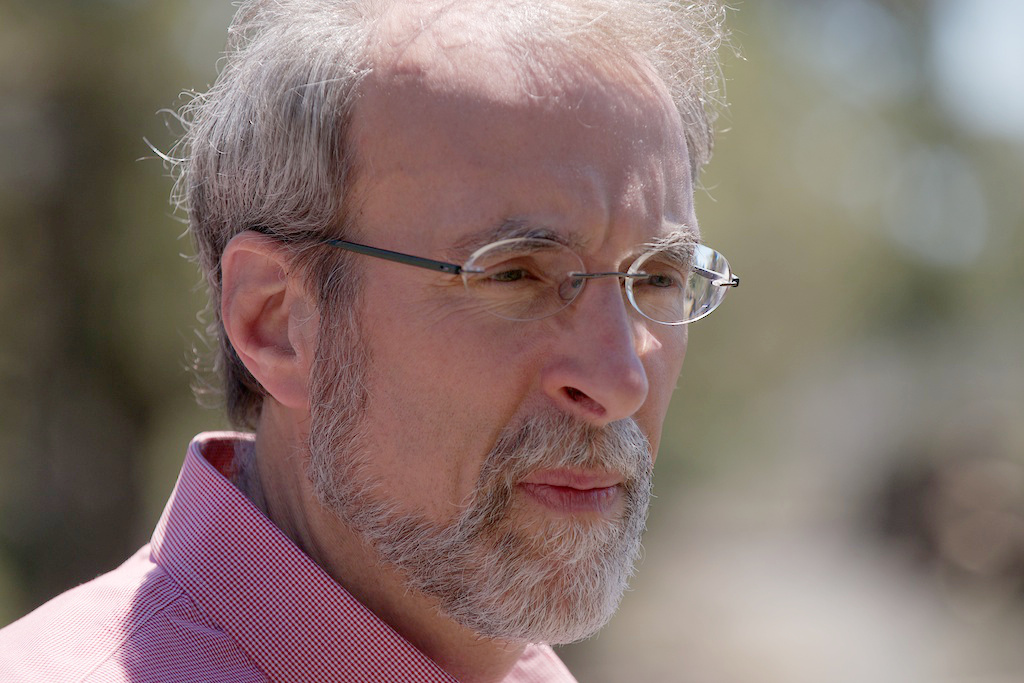 Larry Persily has more than 20 years of experience as a reporter, editor and newspaper owner in Alaska, followed by more than 20 years in public policy work at state, municipal and federal jobs, focusing on fiscal, tax, oil and gas and budget issues.
---
Program Details
Check-in will begin at 5:30pm with seating available on a first-come first-serve basis. The program will begin at 6:00.
Those with online reservations do not need to present ticket confirmation at the door, we will have all confirmed attendees on a list at check-in.
Food at this program will be available for individual order and purchase from 49th State Brewing Co. If you wish to do so, plan on arriving early to ensure you receive your meal by the end of the program.

Online registration will close at midnight on January 23. Remaining tickets will be available for purchase the day of the program at the door from 5:30pm.
---
Complimentary parking is available in nearby EasyPark Alaska lots for individuals who preregister online the day before to attend this program. Successful registrants will receive an email the day before to the program with parking details.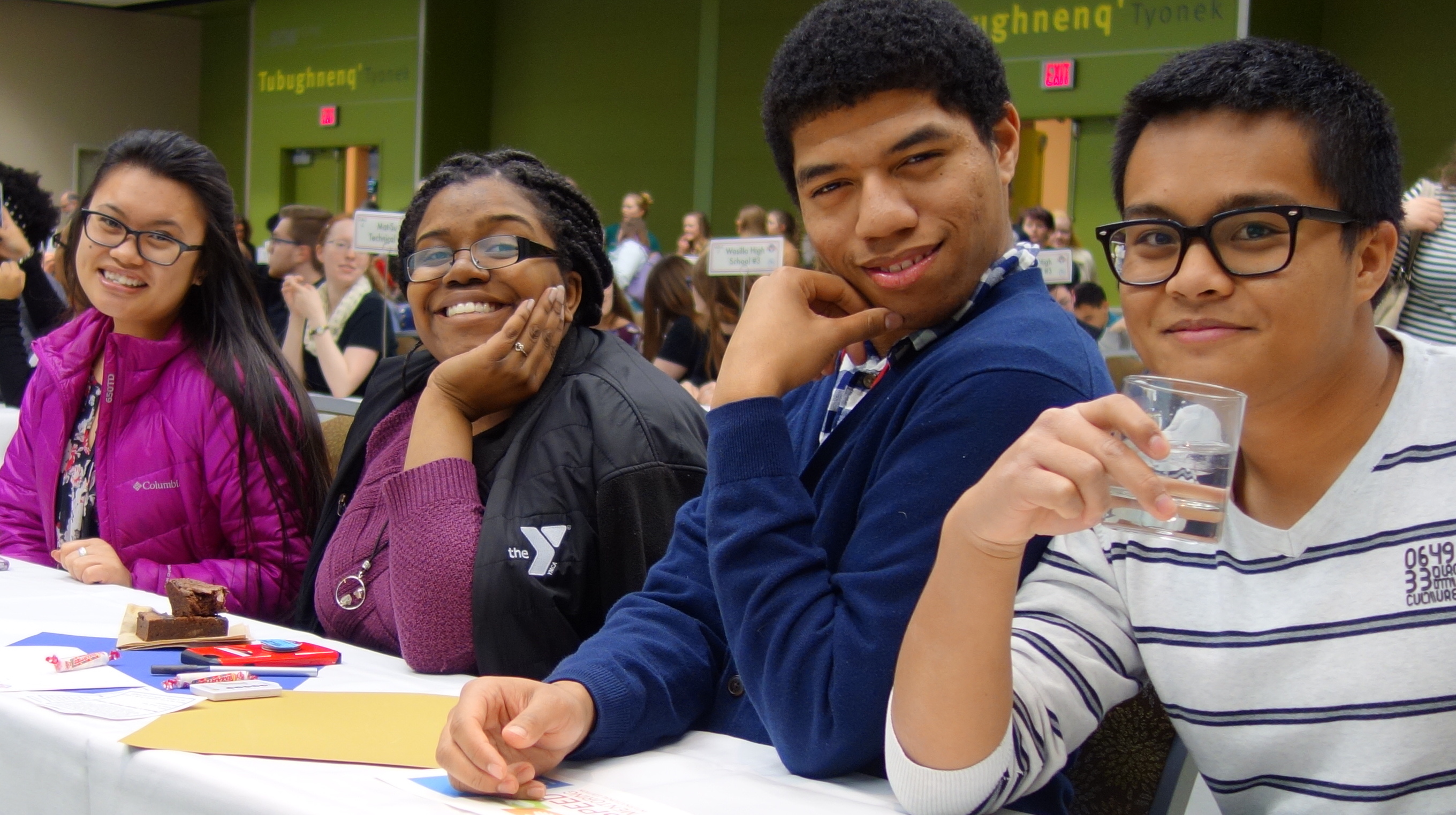 High school and full-time college students who register in advance receive complimentary admission and a voucher for a lunch item of their choosing thanks to the generous support of BP.