Finland's education system has consistently ranked among the best in the world for more than a decade. The puzzle is, why Finland? Documentary filmmaker, Bob Compton, along with Harvard researcher, Dr. Tony Wagner, decided to find out. The result of their research is captured in a new film, The Finland Phenomenon: Inside the World's Most Surprising School System. In the 60-minute film, Dr. Wagner guides the viewer through an inside look at the world's finest secondary education system. A life-long educator and author of the best-selling book The Global Achievement Gap, Dr. Wagner is uniquely qualified to explore and explain Finland's success. From within classrooms and through interviews with students, teachers, parents, administrators and government officials, Dr. Wagner reveals the surprising factors accounting for Finland's rank as the #1 education system in the world.
Click here for more information about the film and to watch the trailer.
---
The film was followed by a live panel discussion with a question and answer period featuring: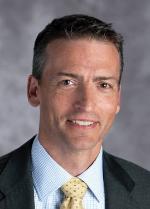 Ed Graff – Superintendent, Anchorage School District
Ed Graff was appointed superintendent of the Anchorage School District on March 18, 2013. Mr. Graff began his teaching career in 1991 at Gladys Wood Elementary School. Nine years later, he became an elementary school principal in the district. In 2008, Mr. Graff was named executive director of Elementary Education. The following year, he became the Chief Academic Officer, a position formerly referred to as assistant superintendent for instruction. A graduate in Elementary Education at the University of Alaska Anchorage, Mr. Graff holds a Master's Degree in Education Administration from University of Southern Mississippi. He has post-masters coursework in curriculum, educational leadership and instruction. Mr. Graff has served on several boards and professional organizations, including Junior Achievement, School Business Partnerships and Alaska Learning Network.
Dr. Lisa Skiles Parady, Executive Director of the Alaska Council of School Administrators
Elizabeth "Lisa" Skiles Parady, JD, Ed.D., is the Executive Director of the Alaska Council of School Administrators and the Alaska Superintendents Association. Prior to taking her position, she served in a governor's Cabinet as the Director of the Department of Workforce Services and as a senior policy analyst responsible for all health, human services and education issues.   Dr. Parady also served as the Chief of Staff for the Wyoming Department of Education and most recently, as the Assistant Superintendent of the North Slope Borough School District. In that role she initiated and led the development of the Inupiaq culture, history and language integrated curriculum. Dr. Parady received her law degree and her doctorate in education leadership from the University of Wyoming.
Annika Helamo – Finnish Student
Annika Helamo is a Finnish exchange student who's studying journalism at University of Alaska Anchorage during spring semester 2015. She has first-hand experience of going through school in Finland. Annika was born and raised in Lapland, North Finland in the city of Tornio which is located next to the border of Sweden. After completing Finnish comprehensive school in Sweden she attended both Finnish vocational and academic upper secondary school at the same time getting matriculation examination and occupational training in visual arts in 4 years. She is currently studying journalism and communication at Oulu University of Applied Sciences in North Finland.
Janis Fleischman – Fire Island Rustic Bakeshop
The panel was moderated by June Sobocinski, Vice President of Education Impact at the United Way of Anchorage.
June Sobocinski is Vice President of Education Impact at United Way of Anchorage. She has a diverse professional background that spans the public, private, and non-profit sectors. For ten years an educator, she taught in public and private secondary schools and colleges in Denver, Boston and Anchorage. In the private sector, June held management positions at U.S. West, Room & Board, and Ethan Allen. Since 2004, June has worked in Anchorage to improve outcomes for children and youth, first at Catholic Social Services, and now at United Way. She is currently directing the efforts of 90% by 2020, a cross sector community partnership driving action to improve student outcomes, with priority focus currently on Kindergarten readiness, math proficiency, high school graduation, and workforce readiness. June has degrees in English and Philosophy and a Masters in Communication from the University of Denver.
---
This program was made possible by the following sponsors: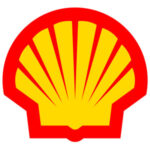 ---
Presented in partnership with: