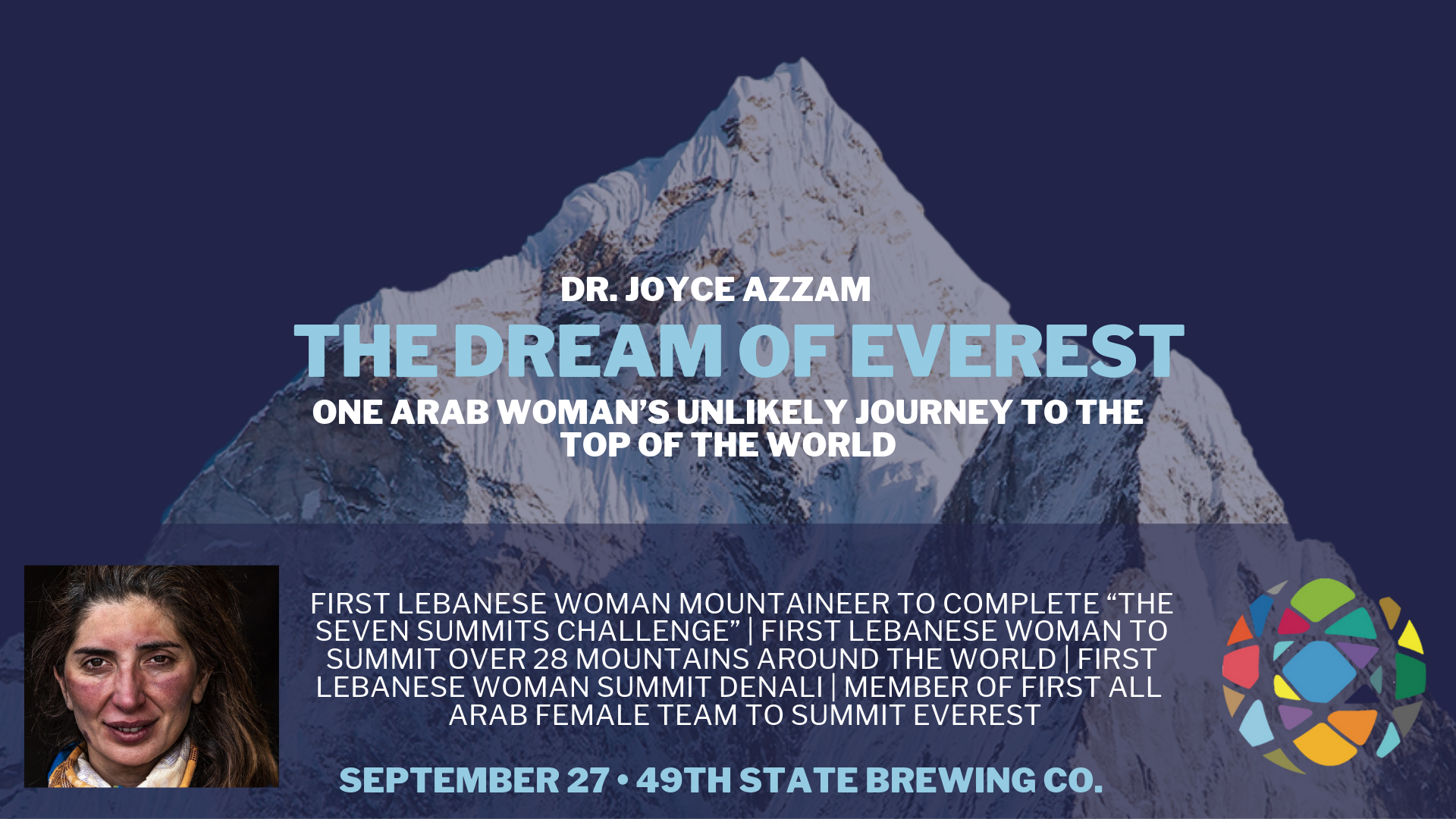 Dr. Joyce Azzam reached the top of Mount Everest May 23, making her the first Lebanese woman to complete the Seven Summit Challenge, braving frigid temperatures and killer oxygen levels to climb the tallest mountain on every continent. A week later, Azzam was back home in the blistering Beirut heat, a short walk from the beach and breathing easy.
Joyce comes from Beirut's northern suburb Dekwaneh. She doesn't come from a well-known family, nor a wealthy family. Azzam had no interest in the expectations required of her as a woman growing up in Beirut, but had few opportunities in her childhood to freely explore the outdoors, as she grew up during the Lebanese Civil War. She said, "I had a dream, but where I come from, it was not valuable."
As a result of living in a cramped bunker during the war, Joyce contracted a lung disease that would give her a chronic cough, a recurring nuisance during her many climbs. Joyce also she suffers from hypermobility syndrome, a disorder making her joints overly flexible and leading to dislocation, muscle pains, digestive problems and a lack of coordination.
Joyce says that even today "Nobody expects me to be a mountaineer, but I welcome the contrast, as it challenges stereotypes of what a woman should be". Today, Joyce has become a fierce advocate for women and child's rights.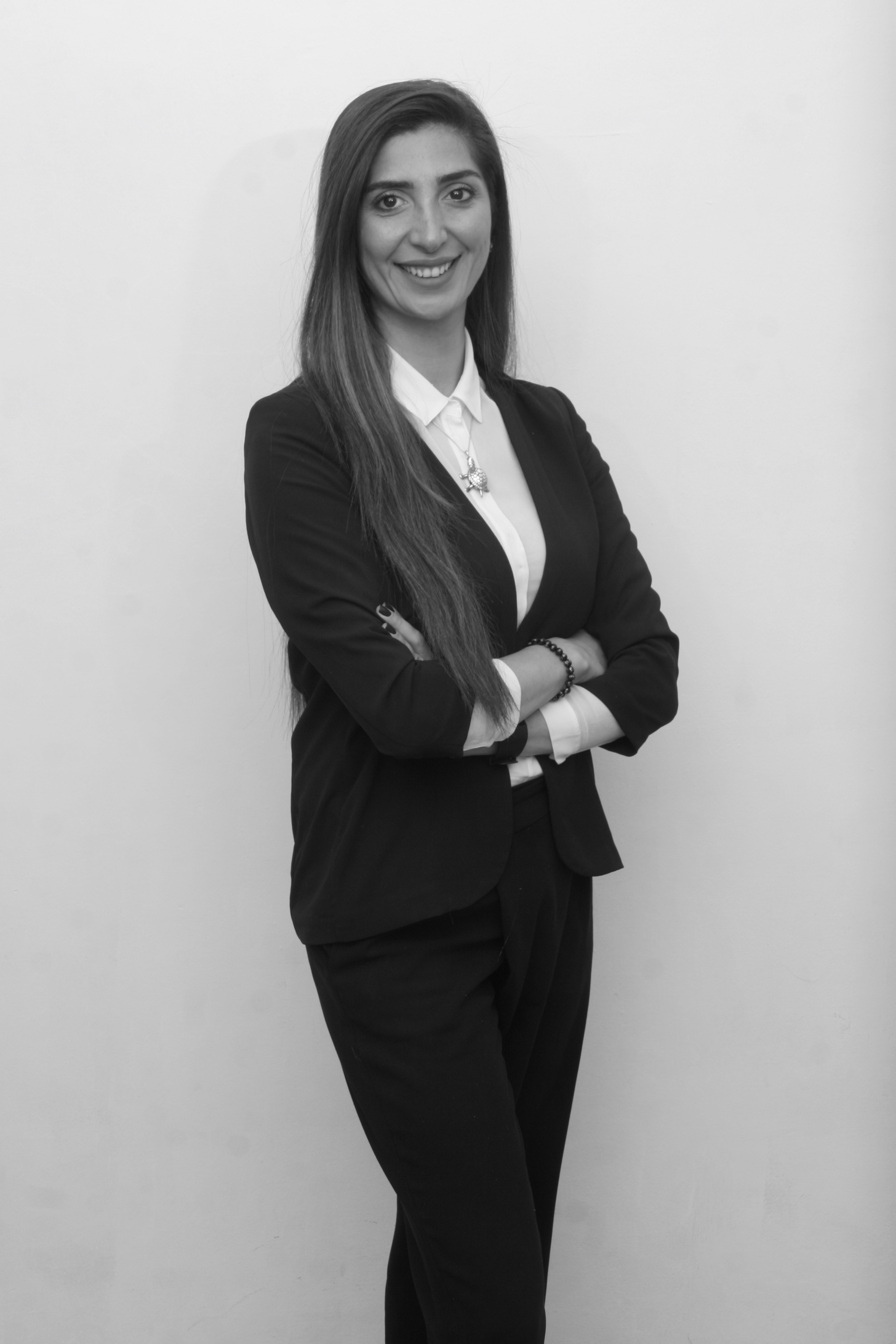 Dr. Joyce Azzam is the first Lebanese woman mountaineer to complete "The Seven Summits Challenge" by climbing the highest summit in each of the world's seven continents. Joyce Azzam had broken another record by being the first Lebanese woman to scale over 28 mountains around the world.   At this juncture, she further plans to reach the 2 poles which, combined with her Seven Summits Challenge achievement, will make her enter history as the second woman in the world to complete the Explorers Grand Slam. After her successful climbs in Argentina, and of Denali Peak, Mt. Vinson and Mt. Everest, Joyce Azzam has grown into a source of inspiration to youth and women in Lebanon and the MENA region. She believes that she is a living proof that Lebanese women are capable, multi-talented, and successful. With every mountain she climbs, Joyce Azzamalso aims to inspire change in the lives of children, especially young Lebanese. She strives to show them that once they've set their mind on a dream, they can achieve it no matter how hard it might seem at first. Her mission has subsequently generated hashtags of #InspireChange and #YesYouCan on social media, as in her statement: "While climbing each mountain at a time, I aim to #InspireChange, and prove to everyone that no matter how hard the journey is, #YesYouCan do it!" Besides being a record setting mountaineer, Joyce Azzam has a PhD in landscape and environment from La Sapienza University of Rome with a specialty in conservation architecture. Currently, she is a consultant on municipal projects in Lebanon as conservation architect and urban designer, and also a lecturer at the University of Balamand.  Dr. Azzam's academic credentials include the following: PhD in Landscape and Environment from La Sapienza University of Rome; Master's Degree in Conservation of Historic Cities and Buildings from La Sapienza University of Rome;  Master's Degree in Governance Models and Management of Local Public System from the University of Perugia in Italy; Master's Degree in Interior Architecture from the Lebanese University.  Her love for outdoor activities has unleashed in her a passion to research innovative approaches to protect and conserve cultural heritage sites, specifically "Cultural Routes and Landscapes." In a sign of commitment to her cherished home country of Lebanon, she never failed to raise a Lebanese flag at those summits.
---
Program Details
Check-in will begin at 11:30am with seating available on a first-come first-serve basis. The program will begin at noon.
Those with online reservations do not need to present ticket confirmation at the door, we will have all confirmed attendees on a list at check-in.
Lunch is available for individual purchase directly from 49th State Brewing Company. If you wish to order food, please come a few minutes early to ensure your meal arrives during the program.
Online registration closes at 11:59 am on September 26. Tickets will be available for purchase at the door the next day, unless the program is sold out. Contact rsvp@alaskaworldaffairs.org with any questions.