Hunker down got you down? Take a break, learn something new, and join the conversation in our very first Virtual Lunch with Leaders!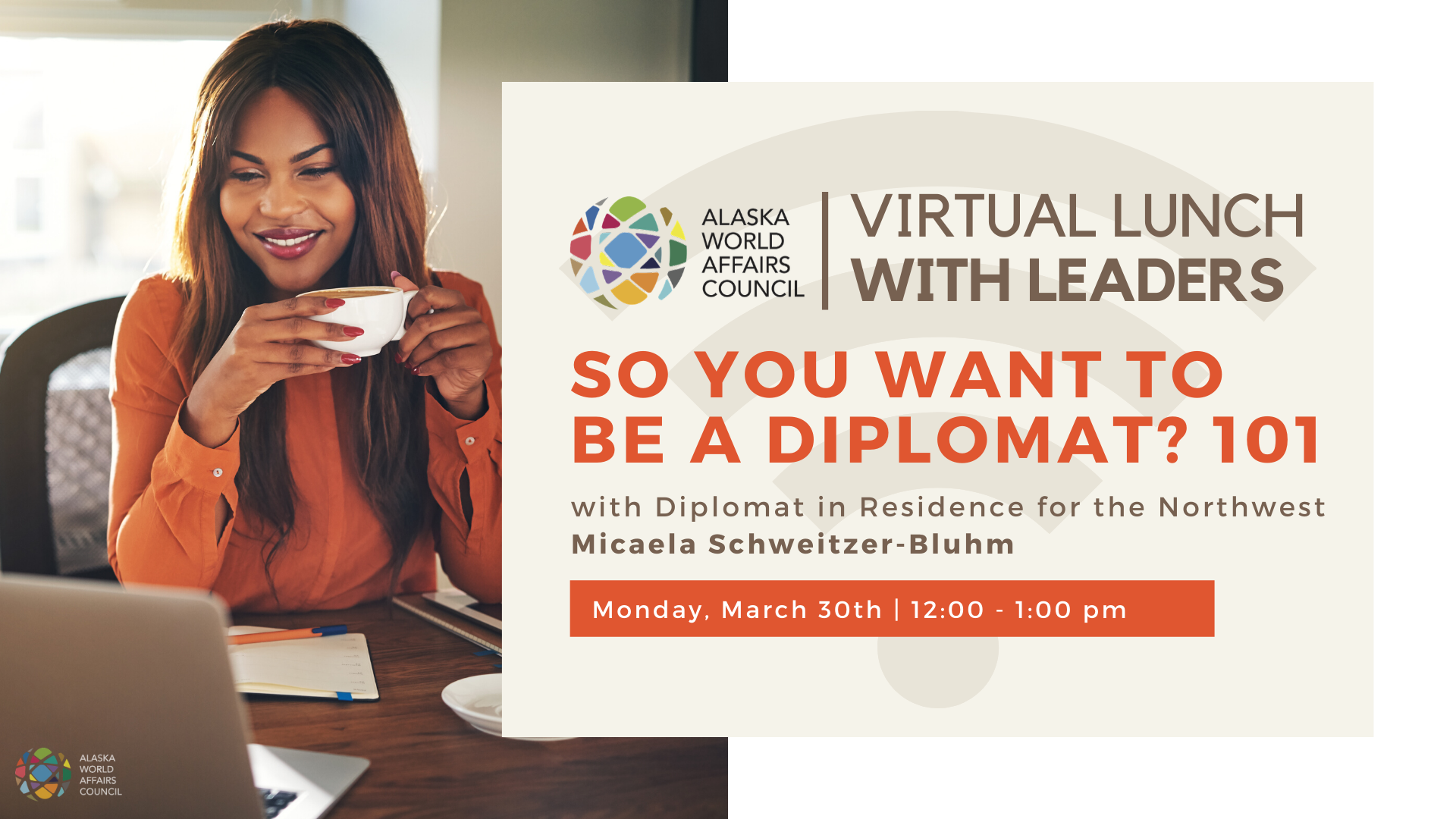 Micaela will share what makes a career in the Department of State exciting, from assisting North Macedonia's entry into NATO – a 25 year U.S. policy goal, assisting sick and injured U.S. mountaineers in Nepal, to coaching new Iraqi journalists on the role of an independent press. Join us for an engaging conversation and take advantage of this opportunity to ask a U.S. Foreign Service Officer any questions you may have about a career in Public Diplomacy! Read Micaela's full bio below.
Following registration, participants will receive a confirmation email with details on accessing this Virtual Program through Zoom.
---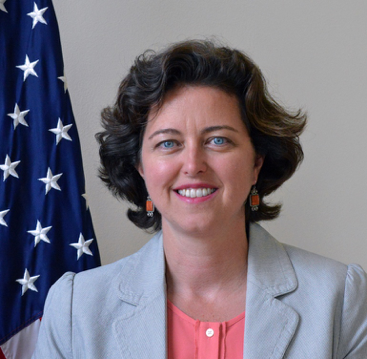 Micaela Schweitzer-Bluhm
A career member of the U.S. Foreign Service, Micaela Schweitzer-Bluhm is the Diplomat in Residence for the Northwest, responsible for engagement and recruiting throughout northern California, Oregon, Washington, and Alaska.  She most recently served as Deputy Chief of Mission at the U.S. Embassy in Skopje, North Macedonia.  Prior to her three years in Skopje, Micaela directed the Crisis Management Support unit in the Department of State's Operations Center, having served in the Operations Center previously as a Watch Officer from 1999-2000.
Overseas, Micaela has also worked at the U.S. embassies in Zagreb, Cairo, Baghdad, Tunis and Kathmandu and at the U.S. Consulate General in Jerusalem, where she was the Public Affairs Officer and spokesperson for the Consulate.  In addition to her tours in the Operations Center, Micaela served in Washington as staff assistant to the Assistant Secretary for Near Eastern Affairs.
Micaela holds a Bachelor's Degree in International Relations from Brown University and a Master's Degree in National Security Studies from the National War College.  She has studied the Macedonian, Arabic, French and Nepali languages.