Missed this program? Watch the film online here and listen to the panel discussion on Alaska Public Media by clicking here.
---
Whitney Tilson and Broken Pencil Productions present A Right Denied: The Critical Need for Genuine Education Reform. Education reformer Whitney Tilson gives the most in-depth exploration ever committed to film of the twin achievement gaps that threaten our nation's future: between the U.S. and our economic competitors, and between low-income, minority students and their more affluent peers. After spending more than two decades on the front lines, witnessing first-hand public education's shocking failures and remarkable successes, Mr. Tilson was inspired to assemble a powerful and at times unsettling presentation about the twin achievement gaps and what must be done to address them. He utilizes the latest data and research to paint the most detailed portrait of American public education ever committed to film. More importantly, he presents us with a way forward so our nation can deliver on its promise to all of its children and ensure its long-term future.
Click here for more information about the film and to watch the trailer.
---
The film was followed by a live panel discussion with a question and answer period featuring:
Jill Dean – Owner, GrassRoots
Jill Dean grew up in Wisconsin and after wandering for a while moved to Alaska in 1980. She practiced law here until 2000 in her own practice and then after a couple year stint in the Mariana Islands moved back, worked for the State Human Rights Commission for a few years then opened an employment law consulting firm. In 2008 she saw the Fair Trade light and opened GrassRoots, the first (and still only) Fair Trade store in Alaska. Since then Grassroots has provided a lot of economic opportunity to disadvantaged artisans in the developing world, provided Alaska consumers with an opportunity to shop their conscience (and purchase very unique items) and helped Alaskans learn about Fair Trade.
Diane Hirshberg – Director of Center for Alaska Education Policy Research, ISER
Diane Hirshberg is Professor of Education Policy at the Institute of Social and Economic Research, University of Alaska Anchorage (UAA), and director of the UAA Center for Alaska Education Policy Research. Her research interests include education policy analysis, indigenous education, circumpolar education issues, and school change. Dr. Hirshberg teaches in the UAA Honors College and the College of Education. She has a PhD in Education from UCLA, a Master of Public Administration from Columbia University and a bachelor's degree from UC Berkeley.
Celeste Graham-Hodge – Executive Director, Shiloh Community Development, Inc.
Celeste Hodge currently serves as the Executive Director of Shiloh Community Development, Inc., an organization whose mission is to empower youth, minorities, and disadvantaged populations. Previously, she served for thirty years in government in multiple capacities, including as the Deputy Director and Community Outreach Liaison for the Mayor's Office of Equal Opportunity from 2003-2005. Celeste holds a Bachelors of Social Work and an Associates of Arts in Business, Economics, and organizational Management from the University of Alaska Anchorage. She served as an Advisory Board Member for the College of Education at UAA from 2003-2013, and taught as an adjunct professor at Alaska Pacific University from 1985-1987. Celeste has been honored with the YWCA Women of Achievement Award, as well as many other honors recognizing her service and contributions to the community.
Tim Parker – State Director of the National Education Association
Tim Parker teaches English at Lathrop High School in Fairbanks. He was the 2007 Teacher of the Year for Fairbanks. He has taught English in Fairbanks for 17 years. Prior to that, he worked as a journalist for various newspapers in Alaska. He has a masters degree in curriculum and instruction from the University of Alaska Fairbanks, and he graduated from Pacific Lutheran University in 1989 with degrees in communications and economics.
The panel will be moderated by June Sobocinski, Vice President of Education Impact at the United Way of Anchorage.
June Sobocinski is Vice President of Education Impact at United Way of Anchorage. She has a diverse professional background that spans the public, private, and non-profit sectors. For ten years an educator, she taught in public and private secondary schools and colleges in Denver, Boston and Anchorage. In the private sector, June held management positions at U.S. West, Room & Board, and Ethan Allen. Since 2004, June has worked in Anchorage to improve outcomes for children and youth, first at Catholic Social Services, and now at United Way. She is currently directing the efforts of 90% by 2020, a cross sector community partnership driving action to improve student outcomes, with priority focus currently on Kindergarten readiness, math proficiency, high school graduation, and workforce readiness. June has degrees in English and Philosophy and a Masters in Communication from the University of Denver.
---
This program was made possible by the following sponsors: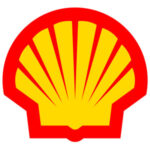 ---
Presented in partnership with: