---
Speaker Bios:
Gregory Kallenberg, director and producer of the Rational Middle Energy Series
Gregory Kallenberg deeply believes that people can come together to find balanced and rational solutions to some of the world's most pressing challenges, including utilizing viable sources of energy for the future. Before the Rational Middle Energy Series, Kallenberg directed and produced Haynesville: A Nation's Hunt for an Energy Future, a documentary chronicling a large natural gas discovery in northwest Louisiana, which played at conferences, universities and prestigious festivals like SXSW and the Aspen Ideas Festival. Kallenberg has also spoken about the future of energy at engagements around the world including TEDx, Bucknell University's Environmental Symposium on Shale Gas and Rice University's "Distinguished Speaker's Series." Kallenberg's background includes writing and story editing for Bluefield Productions, Esquire Magazine, the New York Times, and the Austin American Statesman, among other publications. Kallenberg graduated from the University of Texas where he received a degree in Film.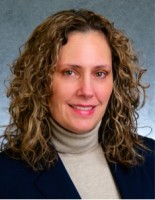 Sara Fisher-Goad, Executive Director, Alaska Energy Authority
Sara Fisher-Goad was named executive director of the Alaska Energy Authority in February 2011. In her role, Fisher-Goad is responsible for leading Alaska's energy office, including the development of energy policy, renewable energy projects, diesel powerhouse systems, bulk fuel tank farms, energy planning and energy efficiency. Fisher-Goad previously served as the deputy director of operations for AEA and the Alaska Industrial Development and Export Authority, managing government relations, human resources, grants, and information technology.She received a Bachelor of Science degree in Mathematics from University of Alaska Fairbanks and a Master of Business Administration from University of Alaska Anchorage.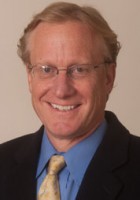 Chris Rose, Executive Director, Renewable Energy Alaska Project
Chris Rose is the founder and Executive Director of REAP. In 1983, he graduated Phi Beta Kappa and with Highest Distinction from the University of Iowa, with a B.A. in Political Science and a Certificate in Global Studies. After working as a fundraiser for various non-profit public interest groups around the United States he received his law degree in 1990 from the University of Oregon, with a Certificate in Environmental and Natural Resources Law. For over 10 years his private practice in Alaska included representation of Native Alaskans from Northwest Arctic villages and the mediation of a variety of disputes around the state. He has been very active in local community affairs and has served on various statewide boards, including the Renewable Energy Grant Fund Advisory Committee. From 2004 to 2008 he wrote a monthly opinion column for the Anchorage Daily News. He enjoys traveling and spending time outside.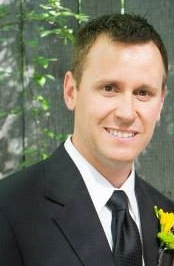 Kyle Kohman, Commercial Advisor, ExxonMobil Alaska Production Inc.
Kyle Kohman began working for ExxonMobil in 2008 upon graduating from Kansas State University with a B.S. in Mechanical Engineering and a Nuclear Engineering Option.  He currently provides commercial support for the Point Thomson Unit, a field expected to begin production in early 2016.  Much of his career has been spent in commercial analysis and planning, including experiences in Global Electricity Markets and Projects, U.S. Rockies Natural Gas, and Alaska Gas Development.  After 5 years of working in Houston, he and his family moved to Anchorage in 2013.
---
*There will be a VIP reception for Consul+ members and sponsors. Contact us to learn about supporting the Alaska World Affairs Council and receiving invitations to exclusive receptions with guest speakers.
---
A program of the World Affairs Councils of America, The Rational Middle Energy Series is sponsored by Shell Oil Company (Shell). The views expressed as part of the Rational Middle Energy Series may not necessarily reflect the views of Shell or any of its affiliates.
---