---
Meet the Speakers —

General Joseph Ralston (USAF, Retired)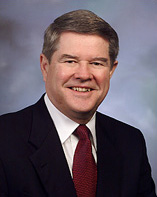 General Ralston served in the nation's second highest-ranking military position as Vice Chairman of the Joint Chiefs of Staff. He also served as Commander of U.S. European Command and Commander of NATO. General Ralston is known to many Alaskans as the former Commander of the Alaskan Command and the Alaskan NORAD Region. As Commander of the US European Command from (2000-2003), General Ralston was the senior U.S. military officer and commander of all U.S. forces in an area of responsibility that covers more than 21 million square miles and includes 93 nations. This territory extends from the North Cape of Norway, through the waters of the Baltic and Mediterranean seas, most of Europe, parts of the Middle East, to the Cape of Good Hope in South Africa. He led the command in daily missions in the war against terrorism, from the streets of Bosnia to the waters of the Mediterranean. And he oversaw air operations in the no-fly zone over Northern Iraq.
Lt. Gen. Kenneth S. Wilsbach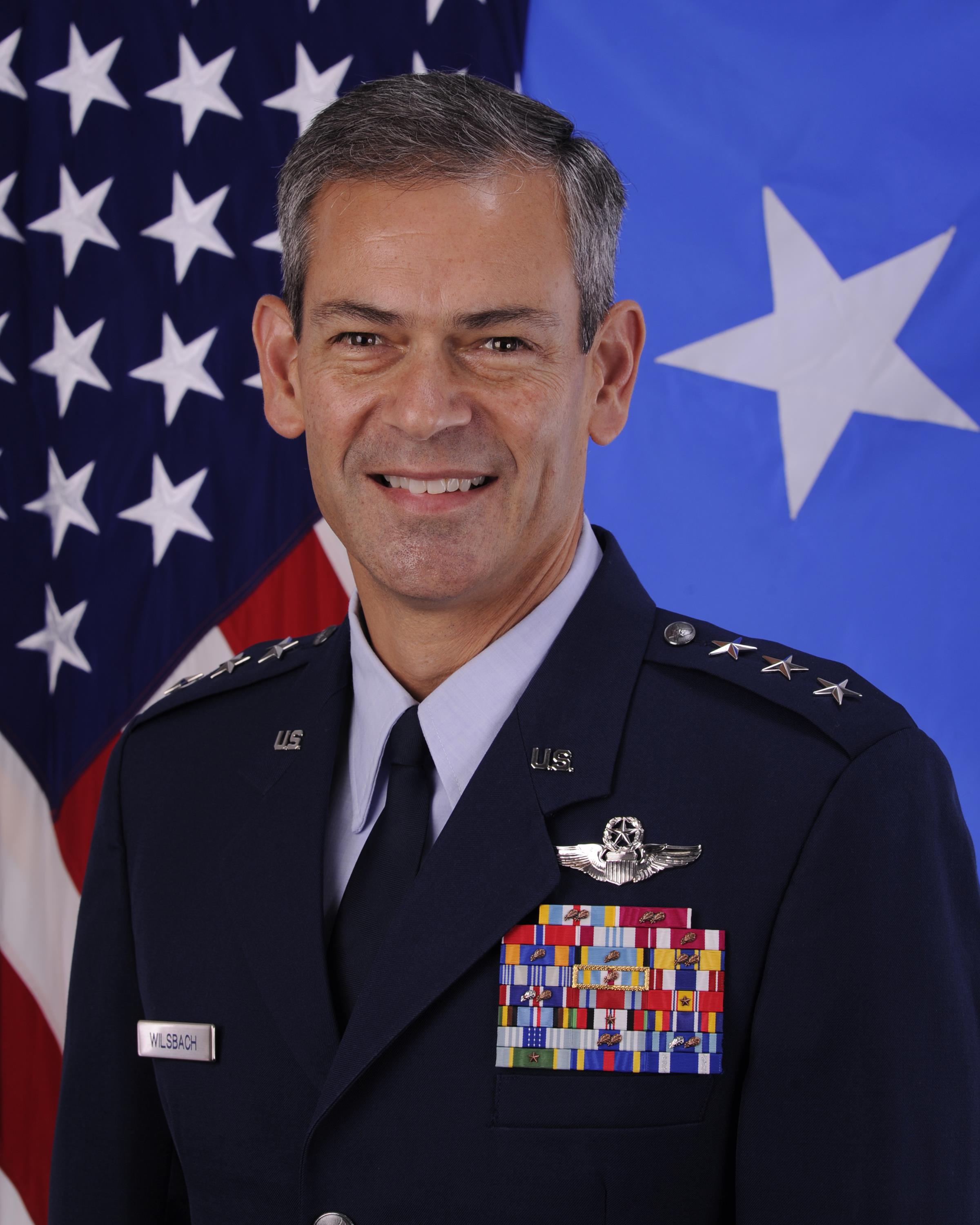 Lt. Gen. Kenneth S. Wilsbach is Commander, Alaskan North American Aerospace Defense Command Region, North American Aerospace Defense Command; Commander, Alaskan Command, U.S. Northern Command; Commander, Eleventh Air Force, Pacific Air Forces, Joint Base Elmendorf-Richardson, Alaska. He is the senior military officer in Alaska, responsible for the integration of all military activities in the Alaskan joint operations area, synchronizing the activities of more than 21,000 active-duty and reserve forces from all services. He is also responsible for the planning and execution of all Homeland Defense operations within the theater, including security and civil support actions. General Wilsbach also commands Eleventh Air Force, overseeing the training and readiness of five wings and Air Force installations located in Alaska, Hawaii, and Guam. As Commander of the Alaskan Region of the North American Aerospace Defense Command, General Wilsbach directs operations to ensure effective surveillance, monitoring and defense of the region's airspace.
General Wilsbach was commissioned in 1985 as a distinguished graduate of the University of Florida's ROTC program and earned his pilot wings in 1986 at Laughlin Air Force Base, Texas. He is a command pilot with more than 3,800 hours in multiple aircraft, primarily in the F-15C, MC-12 and F-22A, and has flown 71 combat missions in operations Northern Watch, Southern Watch and Enduring Freedom.
---
Complimentary Tickets for Military Personnel Available —
USO Alaska is making it possible for active-duty military personnel and their spouses to attend the March 24th luncheon with General Ralston (USAF Ret.) and Lieutenant General Wilsbach.
---
Complimentary Tickets for full-time High School & College Students Available —
Thanks to a sponsorship from BP, full-time high school and college students are able to attend the March 24th luncheon with General Ralston (USAF Ret.) and Lieutenant General Wilsbach at no cost.
---
FREE Parking Available to Event Attendees thanks to EasyPark Alaska!
People planning to attend the March 24th luncheon program at the Dena'ina Center should park in the EasyPark Alaska parking garages on 6th or 7th Avenue and BRING YOUR PARKING TICKET to the event to be validated by EasyPark Alaska. To find the parking garages, please visit EasyPark Alaska's website for a convenient map. Thank you, EasyPark Alaska!
---
To listen to the podcast for this program, provided courtesy of Alaska Public Media, please click here.