Date/Time
Date(s) - Saturday, August 1, 2020
12:00 pm - 1:00 pm
Add this event to my Google Calendar
Location
49th State Brewing Company
Categories
This event is postponed due to the COVID-19 pandemic.
Updates will be posted as they become available.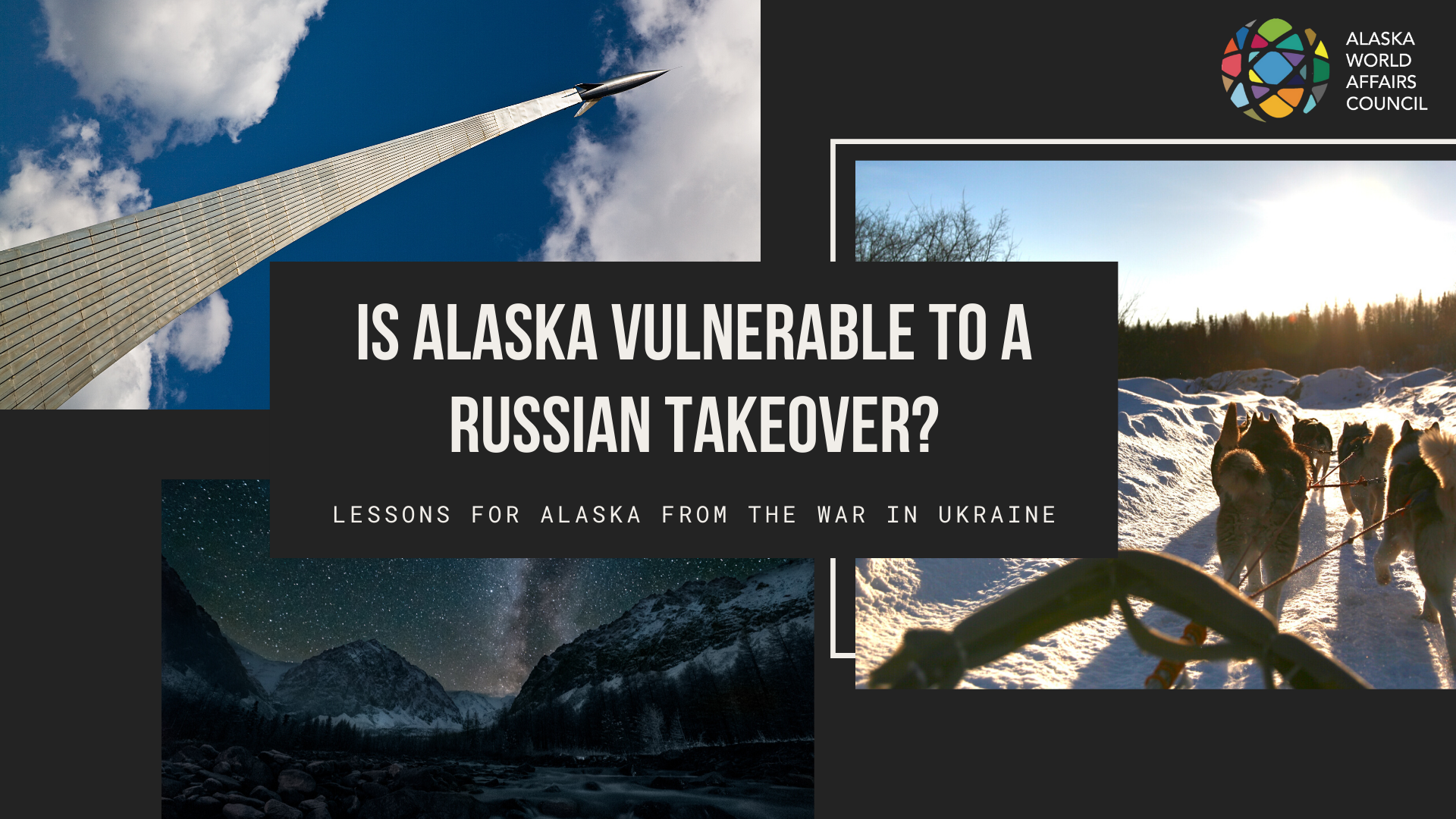 First the Crimean Peninsula, then the Kenai? – how Alaska is vulnerable to outside Russian attacks.
Technology is allowing changes to warfare that erase geographical boundaries and make ideas of the 'enemy' less clear. Alaska has its own unique vulnerabilities, from natural to cyber, where effective defense requires advance planning from all levels of government and communities. Is Alaska vulnerable to Russian Takeover?
Join Dr. Chad Briggs the director of UAA's Public Policy and Administration as we uncover the intricacies of hybrid warfare and the lessons from Ukraine, where beyond the annexation of Crimea by Russia.
Dr. Briggs is the Director of Public Policy and Administration at UAA, where he directs the masters degree programs (MPA/MPP) for the College of Business and Public Policy. He moved to Alaska from Eastern Europe, where he was living and working in Kosovo and Ukraine since 2015. Much of his career has focused on the connections between national security, intelligence, and environmental risks, particularly within Arctic and European theaters. He was previously a senior advisor for the US Department of Energy, and was Minerva Chair and Professor of Energy and Environmental Security at Air University (USAF).
Briggs recently published the book Disaster Security: Using Intelligence and Military Planning for Energy and Environmental Risks (Cambridge University Press), as well as a number of articles on hybrid and cyber warfare in cooperation with the Ukrainian Army.
Briggs received a BA in International Relations and Political Science from the University of Wisconsin-Madison, an MA in International Studies from Limerick University in Ireland, and a PhD in Political Science from Carleton University in Canada. His research has been supported by the US Department of Energy, Department of Defense, Institute for Environmental Security (Netherlands), European Union Jean Monnet program, National Science Foundation, Johns Hopkins University, and Fulbright Commissions in the US, Hungary and Germany.
Get Tickets
Online registration is now closed for this event. Please contact rsvp@alaskaworldaffairs.org or (907) 276-8038 to inquire about space.