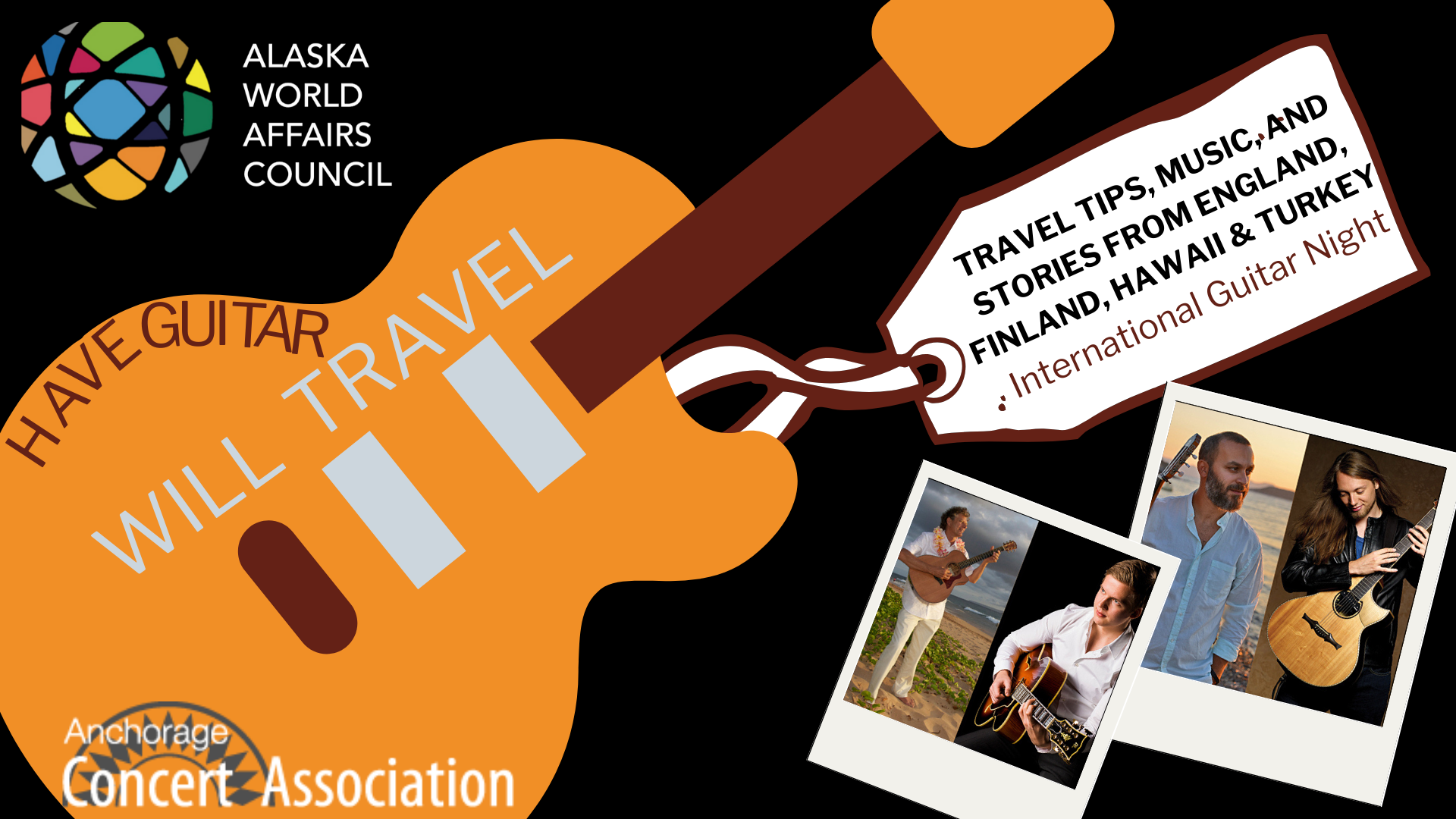 Have Guitar, Will Travel: Travel Tips, Music, and Stories from England, Finland, Hawaii, and Turkey features 4 incredible artists, in conjunction with International Guitar night. Join AKWorld for a night of international storytelling, music, and travel tips from experts.
International Guitar Night is the world's premier touring guitar festival, each show bringing together the most interesting and innovative acoustic guitarists to exchange musical ideas in a public concert setting. For each tour, IGN founder Brian Gore brings together a new cast of guitar luminaries for special evenings of solos, duets, and quartets that highlight the dexterity and diversity within the world of acoustic guitar. Brian founded IGN in 1995 as a forum for the world's finest guitarists/composers to play their latest original songs and share musical ideas and talent with their peers.
For the 20th Anniversary Tour, a phenomenal lineup awaits you: Mike Dawes hosts from England with his incredible two-hand contemporary style. He is joined by electrifying jazz virtuoso Olli Soikkeli from Finland (who thrilled Alaska audiences in 2017 with his group Rhythm Future Quartet), groundbreaking fretless guitarist Cenk Erdogan of Turkey, and Hawaiian Slack Key master Jim "Kimo" West. Join AKWorld & James Fredrick from Anchorage Concert Association about what it means to be an international traveling group before checking out their performances at the Alaska Performing Arts Center on the 17th and 18th.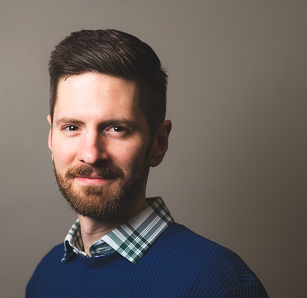 Moderator: James Fredrick is Community Engagement Director at Anchorage Concerts Association, Alaska's largest non-profit performing arts presenter In his role as Community Engagement Director, he oversees all fundraising efforts as well as artist and community activities outside of the traditional theatre experience. He also currently serves on the board of directors for Cyrano's Theatre Company and the Arctic Bicycle Club.
In his free time, he rides bikes in a "Type II Fun" kind of way, attends non-work-related concerts and shows, walks the dog, and works hard to both earn and burn Alaska Airlines miles with his wife Nicole.
---
Program Details
Check-in will begin at 11:30am with seating available on a first-come first-serve basis. The program will begin at noon.
Those with online reservations do not need to present ticket confirmation at the door, we will have all confirmed attendees on a list at check-in.
Lunch is available for individual purchase directly from 49th State Brewing Company. If you wish to order food, please come a few minutes early to ensure your meal arrives during the program.
Online registration closes at 6:00 pm on January 16. Tickets will be available for purchase at the door the next day, unless the program is sold out. Contact rsvp@alaskaworldaffairs.org with any questions.