Speaker Bios: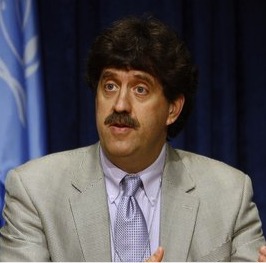 Ambassador David Balton, Deputy Assistant Secretary for Oceans and Fisheries
David A. Balton is the Deputy Assistant Secretary for Oceans and Fisheries in the Bureau of Oceans and International Environmental and Scientific Affairs, U.S. Department of State. In March 2005, the President, with the consent of the Senate, accorded to Mr. Balton the rank of Ambassador during his tenure. Ambassador Balton previously served for 6 years as Director of the Office of Marine Conservation in the Department of State. In that capacity, he was responsible for coordinating the development of U.S. foreign policy concerning living marine resources and overseeing U.S. participation in international organizations dealing with the conservation and management of these resources. Ambassador Balton also worked for 12 years in the Office of the Legal Adviser in the Department of State. His international law practice covered such areas as the law of the sea, human rights and international claims. Ambassador Balton negotiated numerous treaties and other international agreements on fisheries, marine mammals and other matters pertaining to the marine environment. Ambassador Balton received his A.B. from Harvard College in 1981 and his J.D. from Georgetown University Law Center in 1985.

Anders Oskal, Director of the International Centre for Reindeer Husbandry
Anders Oskal is Executive Director of the International Centre for Reindeer Husbandry and is project leader of the Arctic Council project EALAT Information and responsible for coordinating EALAT outreach activities.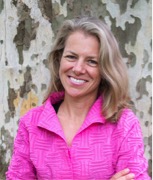 Margaret Williams, Managing Director of the U.S. Arctic Program, World Wildlife Fund
Ms. Williams has a special interest in Russian conservation.  Before joining WWF in 1997, she worked as a consultant to the World Bank on biodiversity projects in Russia and Central Asia.  Margaret is currently a board member of the Alaska Oceans Observing Program, and a member of the Advisory Board of the University of Alaska School of Fisheries and Ocean Science.  She is a lifetime member of the Council on Foreign Relations and holds a Master's degree from Yale University's School of Forestry and Environmental Studies.
The panel will be moderated by: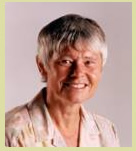 Dr Diddy Hitchins, Honorary Consul, UK
Dr. Hitchins was born in Glasgow, Scotland, and brought up in southern England. She received her BSc in Social Sciences from the University of Southampton, UK; her MA in Political Behaviour, and her PhD in Government from the University of Essex, UK. Subsequently, Dr. Hitchins had a 30 year career with Department of Political Science, University of Alaska Anchorage, rising from Assistant Professor to Associate and then Full Professor. Dr. Hitchins specializes in Comparative Politics and International Relations.
---
This program is made possible thanks to the support of:

---
Presented in partnership with:
Want more Arctic? Check-out the Monday, October 19th luncheon with U.S. Senior Arctic Official Julie Gourley and Aleut International Association Permanent Participant Jim Gamble, hosted by the Alaska Arctic Council Host Committee, AOGA and RDC.
---
This program's podcast is available through Alaska Public Media's AWAC Presents, click here to listen.