Click here to watch the recording of this program.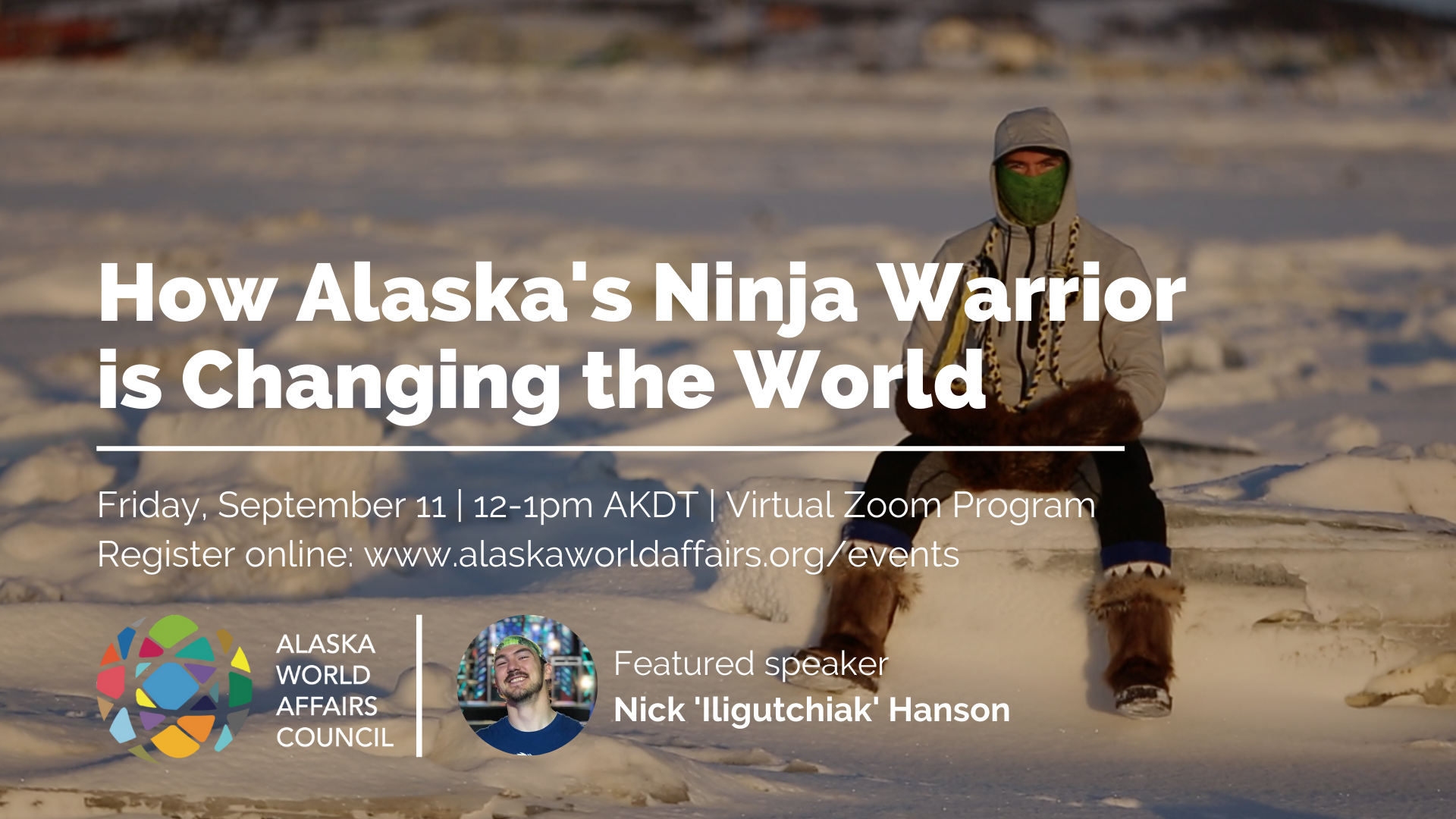 Join AKWorld for this inspiring discussion with Nick Hanson, otherwise known as the "EskimoNinja" from the TV show, American Ninja Warrior. Nick grew up in the village Of Unalakleet on the West Coast of Alaska, and as a Half-Inupiaq Half-Mixed-European, he holds a unique perspective on the blend of modern society and his cultural values and traditions. He hopes to bridge these differences by inspiring young people to understand the invaluable importance of Alaskan Traditions while also understanding the value of what Western Culture brings to our communities; and he does this by helping people Know Who They Are.
---
Speaker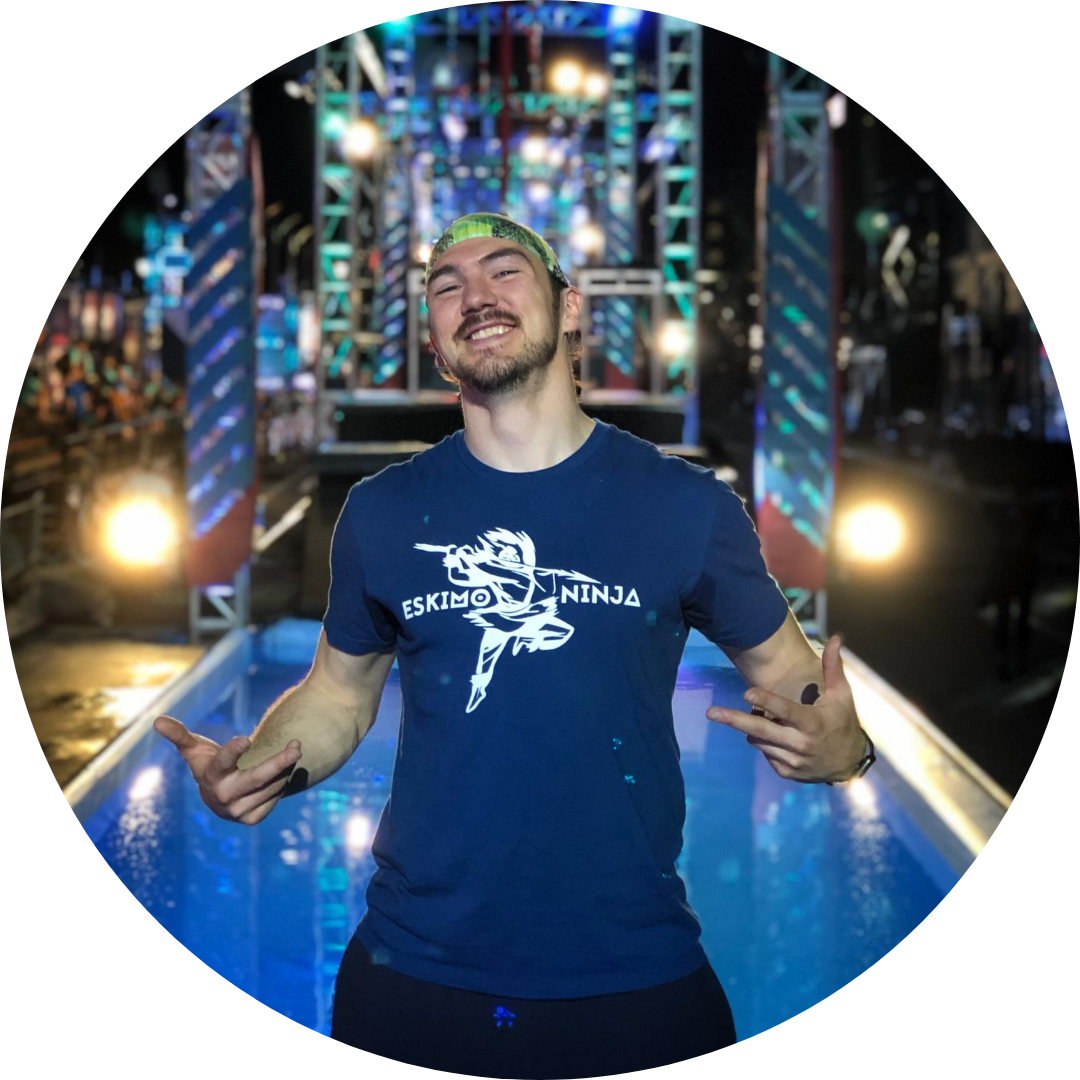 Nick 'Iligutchiak' Hanson made a name for himself as the first Inuit to compete on the TV Show American Ninja Warrior. A Born and Raised Inupiaq Eskimo from the village of Unalakleet, Alaska – A town of 750ppl on the West Coast only accessible by plane – Nick travelled over 3,000mi to share his story with the world.
Rural Alaska is associated with a devastating statistic – the highest suicide rate per capita in the U.S.  Suicide comes no stranger to Nick. Having an alcoholic mother, and after losing 11 of his high school basketball teammates/classmates to alcohol related suicides – Nick was pushed to the edge, literally, nearly ending his own life in 2014. But an 8th Grader changed his heart.
As a coach and mentor, Nick strives to be the most positive role model for the youth of Rural Alaska and beyond. He chose at a young age never to drink, smoke, or do any drugs after witnessing the devastation it caused in his, and his peers families.  But after nearly ending his life, an 8th Grader suggested that Nick use his athletic ability to tryout for American Ninja Warrior…needless to say, Nick said, "okay."
Now, using the platform ANW has provided, Nick travels the country sharing his story of adversity and loss. Inspiring people, young and old, to overcome the obstacles in their own lives.
Special Guest Appearance by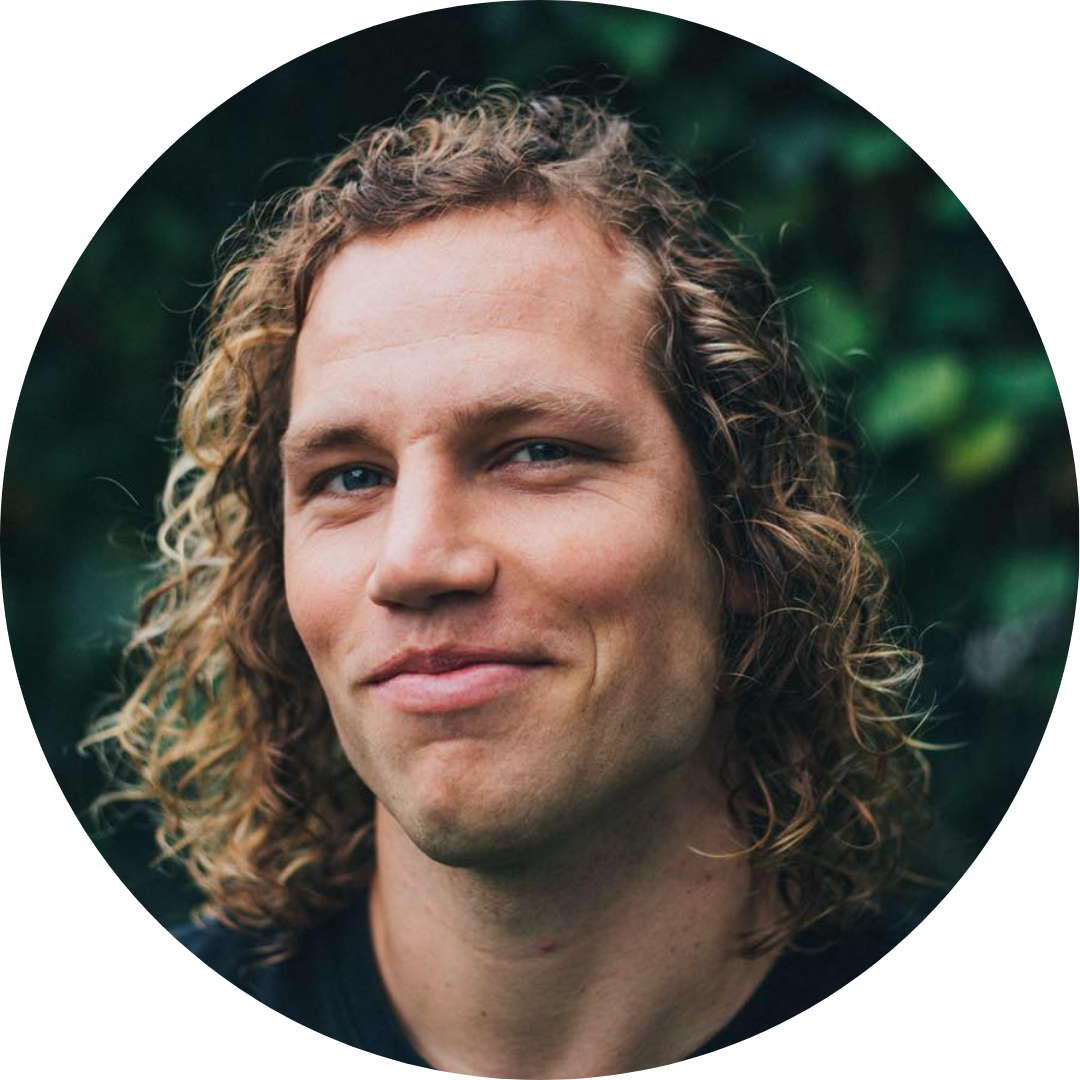 Grant McCartney, known as the Island Ninja, is one of American Ninja Warriors most recognizable athletes. Between his dynamic personality, dance moves, and fun-loving attitude it's no wonder he has created such a name for himself, but there is so much more to Grant than the charismatic, dancing machine you see on the show.
No stranger to pain and adversity, Grant realized the platform he had been given could be used to be a voice of hope for people that are going through some of the same struggles he went through.
When Grant was just a freshman in college he found his mother, who had struggled with drug and alcohol abuse, on the floor as she tried to take her life; thoughts of his own suicide haunted him as he tried to deal with his own grief. One of the ways he overcame his pain was through athletics and obstacle training. Learning how to navigate through the physical obstacles of a course set a tone for learning how to overcome obstacles mentally.
Grant now travels the nation speaking to kids and adults about his story; how you can take the darkest situation and use it to bring hope to others. His charisma and energy will instantly draw you in, his story of turning ashes into beauty will captivate you and his message of "your life's story having a purpose" will leave you feeling empowered and uplifted! His is a message that kids and adults need to hear.
---
We understand that many people are experiencing hardship due to economic uncertainty. For this reason, we've adopted a pay what you can structure for our virtual programs. Please register below by selecting the level of support you are able to give.
The lengthy suspension of our in-person programming will have a significant impact on the revenue that supports our work. If you would like to further support the Alaska World Affairs Council, please consider becoming a member or making a donation.