Start your Saturday night out right! 
Join us for the Alaska World Affairs Council's second annual wine tasting fundraiser on Saturday, March 26th from 5:00pm to 7:00pm.  Globalization in Your Wine Glass, hosted by Wine Economist, Dr. Mike Veseth, is a delightful evening of white and red wines, locally-made hors d'oeuvres, riveting discussion exploring the global wine market, and the best of times with your fellow world-enthusiasts.  You will also receive a custom Alaska World Affairs Council wine glass for use at the event and to keep as a memento.
Advance registration has now closed. Tickets will be available at the door for $70 for current AKWorld members or $85 for non-members. This event begins, and doors open, at 5:00pm.
---
Back by popular demand, meet Dr. Mike Veseth…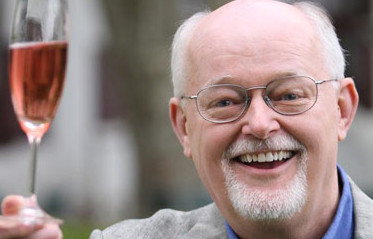 Wall Street Journal wine columnist Lettie Teague writes that "Of all the wine blogs in the wide, wide blogosphere, one that I look forward to reading the most is Mike Veseth's Wine Economist. There's nothing else quite like it—a blend of economic insight … and often irreverent winespeak."
Economist Mike Veseth is editor of The Wine Economist blog and author of more than a dozen books including best-selling Wine Wars (2011), Extreme Wine (2013) and Money, Taste & Wine: It's Complicated! (2015).
The Wine Economist was named 2015 "Best in the World" best wine blog by Gourmand International.
Mike speaks frequently at national and international wine conferences. In 2013-2014, for example, Mike discussed global market conditions at the "State of the Industry" session at the Unified Wine & Grape Symposium in Sacramento and addressed industry groups in the UK, Australia, Portugal, South Africa, Napa Valley, Oregon, Italy and Argentina. Click on "The World Tour" link to see where Mike's been recently and where he is going next.
---
Special thanks to the amazing sponsors below for supporting this event and making global education opportunities in Alaska!
Co-Sponsor: ConocoPhillips
Speaker Sponsor:

Wine Round Sponsor:

Swalling & Associates, PC
Garret & Barbara Wong
Gabrielle Rubenstein & Keenan Zerkel
---
The podcast for this program is available through Alaska Public Media's AWAC Presents, click here to listen.