Speaker:
Mr. Nathan McCowan is the President & CEO of St. George Tanaq Corporation, the village corporation formed for the Unangax people of St. George Island pursuant to the Alaska Native Claims Settlement Act. He oversees both the business interests of Tanaq on-island (tourism & hospitality, bulk fuel distribution, land development, reindeer management) and off-island activities, primarily in U.S. federal government contracting (engineering, environmental services, base operations support, and design and publications). In addition, he serves on numerous boards and committees, including as chair of Alaska Native Village Corporations Association, which represents all 176 village corporations in Alaska, and he coaches youth sports teams for his two beautiful children. Mr. McCowan has earned a bachelor's degree from the University of Alaska and a master's degree from Harvard University.
---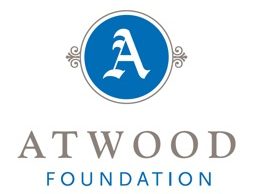 This program is a part of the Evangeline Atwood Distinguished Speakers Series. Named after the the founder of the Alaska World Affairs Council, Evangeline Atwood, and with the generous support from The Atwood Foundation, these public programs feature world-class experts on a diverse range of topics.
---
We understand that many people are experiencing hardship due to economic uncertainty. For this reason, we've adopted a pay what you can structure for our virtual programs. Please register below by selecting the level of support you are able to give.
The lengthy suspension of our in-person programming will have a significant impact on the revenue that supports our work. If you would like to further support the Alaska World Affairs Council, please consider becoming a member or making a donation.