Online reservations are now closed for this event.
Walk-ins will be available on a first come, first-served basis.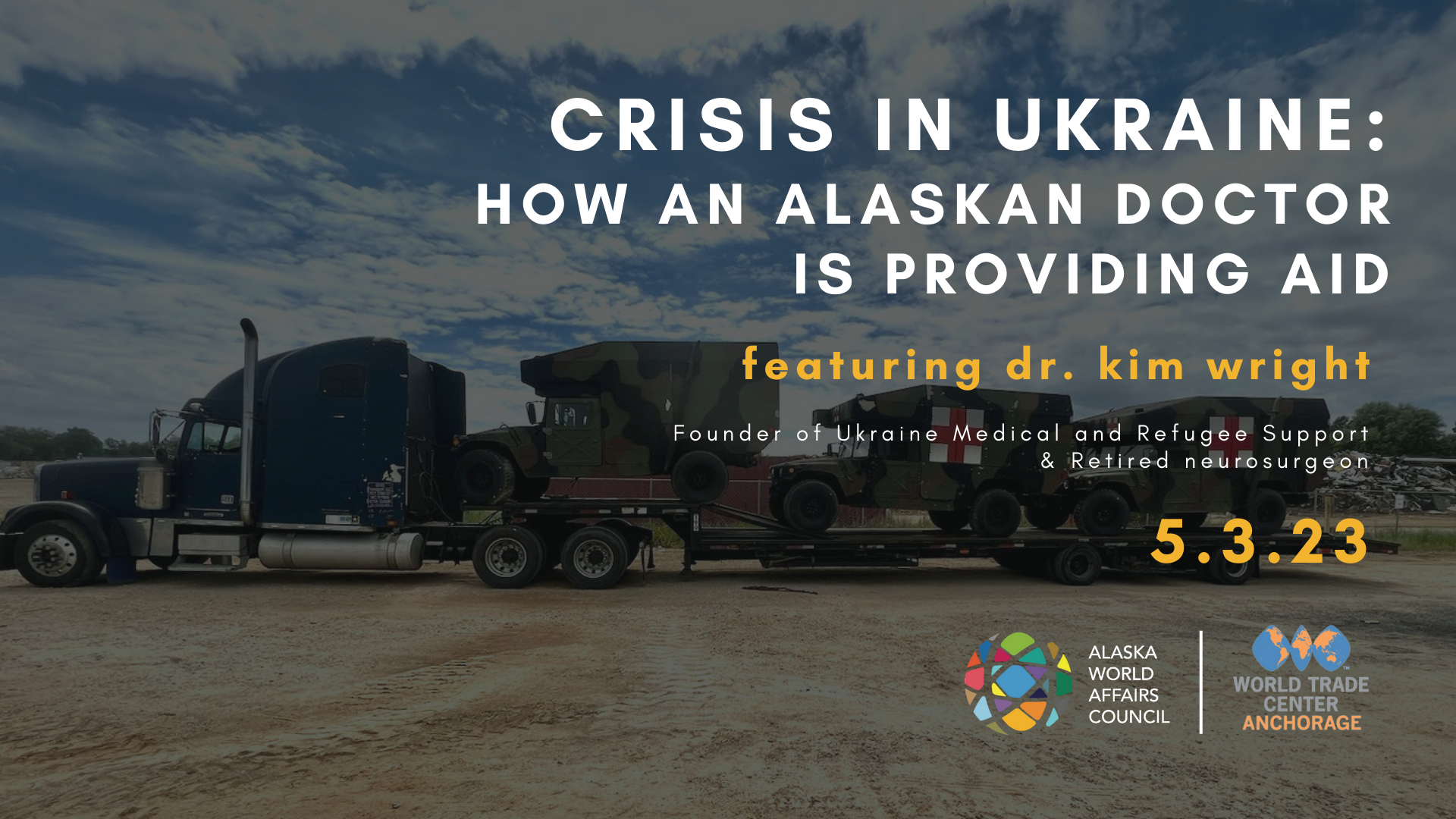 When the war broke out in Ukraine, retired Alaskan neurosurgeon, Dr. Wright, was eager to help. Working directly with medical staff in Ukraine he has helped train medical professionals, procured and delivered field ambulances, ultrasound machines, and surgical equipment to help their cause. Join us for this program in partnership with World Trade Center Anchorage to hear from Dr. Wright about his experience helping in Ukraine and the critical needs on the front line.
---
About the speaker: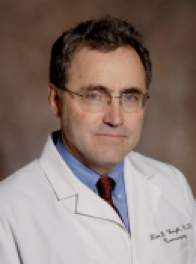 Kim Wright, MD is a retired neurosurgeon who practiced neurosurgery for forty years performing thousands of complex brain and spinal surgeries. After retirement, he looked for new experiences. The first summer he flew float planes for a commercial operator in Anchorage. That same year he traveled with his family for three months in Europe only to return to America shut down by Covid. When the Ukraine War broke out, Dr. Wright was anxious to volunteer in Ukraine. He helped finance two ambulances which he and Dr. Todd drove across the border into Ukraine where further connections were made in a community hospital. After visiting the Ukraine hospital, Dr. Wright decided he could further help by returning with  modern surgical instruments to help the surgeons learn more advanced surgical procedures. During his second trip to Ukraine, he was invited to deliver supplies along the front lines where he discovered an urgent need for better vehicles to evacuate and transport troops and civilians. Dr. Wright will be returning to Ukraine to work as a surgeon and to deliver military grade ambulances and vehicles his charity "Ukraine Medical and Refugee Support, LLC" has purchased.
---
Program Details
Check-in will begin at 11:30am with seating available on a first-come first-serve basis. The program will begin at 12:00pm.
Those with online reservations do not need to present ticket confirmation at the door, we will have all confirmed attendees on a list at check-in.
Lunch at this program will be available for individual order and purchase from 49th State Brewing Company. If you wish to do so, plan on arriving early to ensure you receive your meal by the end of the program.
Online registration closes at 6:00 pm on May 2. Tickets will be available for purchase at the door the next day, unless the program is sold out. Contact rsvp@alaskaworldaffairs.org with any questions.