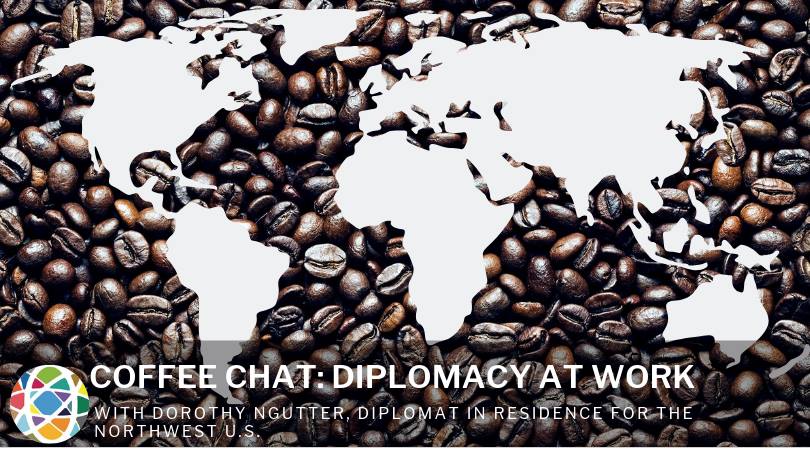 Do you want a career in the foreign service but don't know where to begin? Then this coffee chat is for you! This event will be in a small group setting and gives the perfect opportunity to make a a connection with the Diplomat in Residence for the Northwest U.S., Dorothy Ngutter.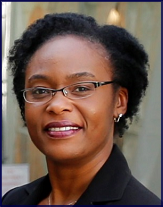 As Diplomat in Residence for the Northwest Region (Alaska, northern California, Oregon, Washington), Ngutter is responsible for outreach and recruitment for the U.S. Department of State.
With more than 16 years of international and domestic experience in the U.S. Diplomatic Service, Dorothy most recently represented the U.S. Department of State as a National Security Affairs Fellow at the Hoover Institution, Stanford University. She has served overseas as the Deputy Political Counselor at the U.S. Embassy in Ankara, Turkey, as a Public Diplomacy Officer at the U.S. Mission to NATO in Brussels, Belgium, and a Consular and Political Officer at the U.S. Embassy in Bamako, Mali. In Washington, she worked as a special assistant to Under Secretary for Political Affairs Amb. William J. Burns, the Peru Desk Officer in the Bureau of Western Hemisphere Affairs, and as a Watch Officer in the State Department's 24/7 crisis management center.
Dorothy joined the Foreign Service in 2002 after completing a Graduate Foreign Affairs Fellowship with the State Department. She earned a dual Bachelor of Arts degree in Political Science and Communication Studies from Northeastern University in Boston, and holds a Master of Arts in Law & Diplomacy (MALD) from The Fletcher School at Tufts University. She speaks Spanish, Turkish, and basic French and Swahili.