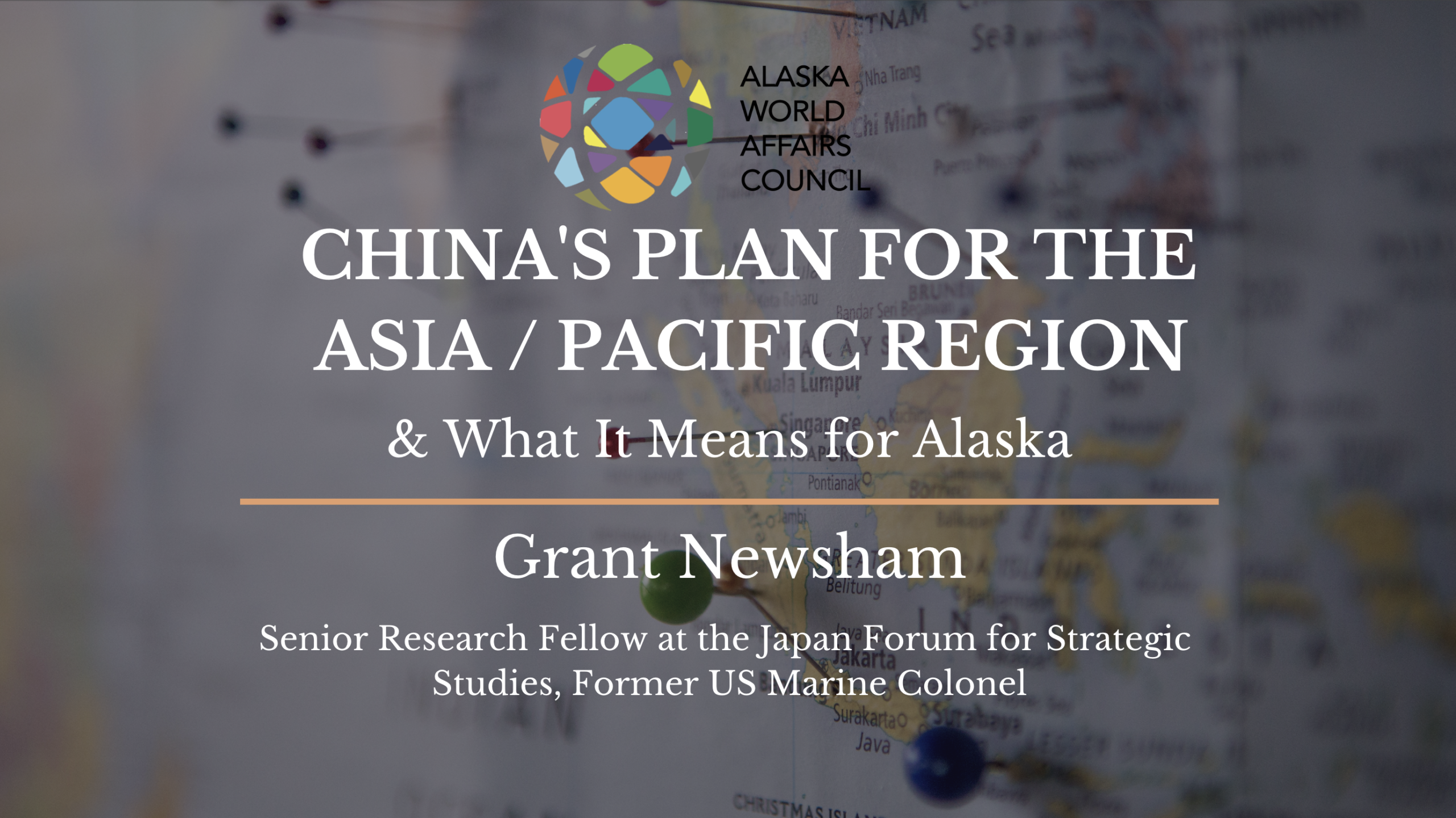 The US and China see rival visions for entwined Asia-Pacific region, whose economies and strategic interests are deeply entwined with both powers. Grant Newsham, Retired US Marine Colonel and Senior Research Fellow at the Japan Forum for Strategic Studies will dive into the economic and political factors behind China's plan for the Asia/Pacific Region & highlight the potentail consequences for Alaska.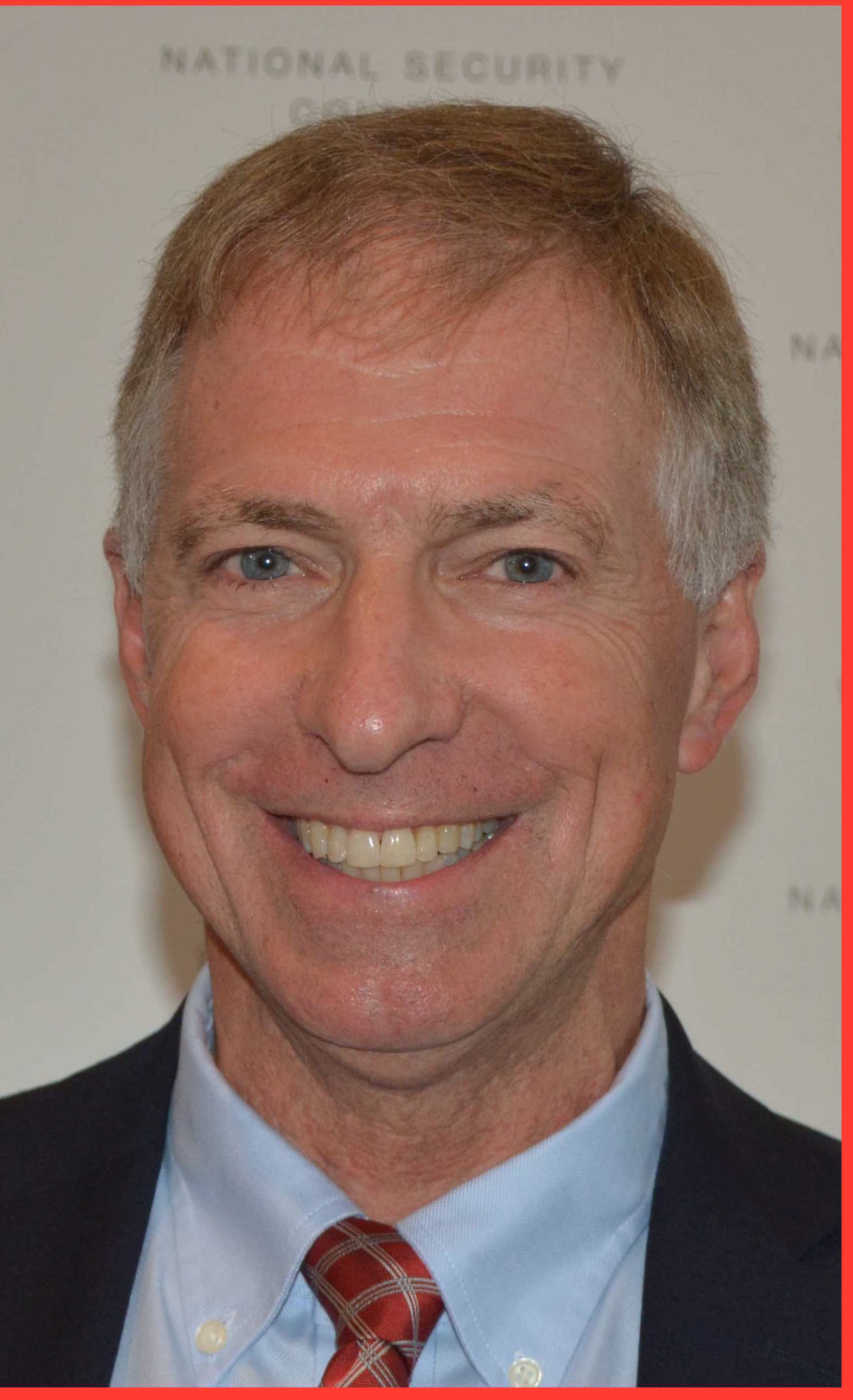 Grant Newsham is a Senior Research Fellow at the Japan Forum for Strategic Studies with a particular focus on Asia/Pacific security matters.  He is a retired US Marine Colonel and was the first US Marine Liaison Officer to the Japan Ground Self-Defense Force.  In that role he was instrumental in developing Japan's nascent amphibious capability.  Mr. Newsham previously served as the head of intelligence and plans and policy at  Marine Forces Pacific Headquarters in Honolulu, and also served as the US Marine Attaché, US Embassy Tokyo.
Mr. Newsham lived in Tokyo for twenty years and worked for over a decade as an executive director at a Western investment bank and for a major American high-tech firm.  He is also a former US Foreign Service Officer – with work covering a number of regions – including East and South Asia, and specializing in insurgency, counter-insurgency, and commercial matters.
Mr. Newsham speaks regularly at a variety of forums on Asian defense and security matters, and has published articles in a range of periodicals such as Asia Times, The Diplomat, Christian Science Monitor, and Sankei Shimbun.  Mr. Newsham is also an attorney with experience in international trade and public international law.  He was selected to join the World Economic Forum's Global Agenda Council on Organized Crime in 2011-2012, and was once the co-chair of the District of Columbia Bar's International Trade Committee.
---
Program Details
Check-in will begin at 11:30am with seating available on a first-come first-serve basis. The program will begin at noon.
Those with online reservations do not need to present ticket confirmation at the door, we will have all confirmed attendees on a list at check-in.
Lunch at this program will be available for individual order and purchase from 49th State Brewing Co. If you wish to do so, plan on arriving early to ensure you receive your meal by the end of the program.

Online registration will close at midnight on February 7. Remaining tickets will be available for purchase the day of the program at the door from 11:30am.
---
Complimentary parking is available in nearby EasyPark Alaska lots for individuals who preregister online by midnight the day before to attend this program. Successful registrants will receive an email the day before to the program with parking details.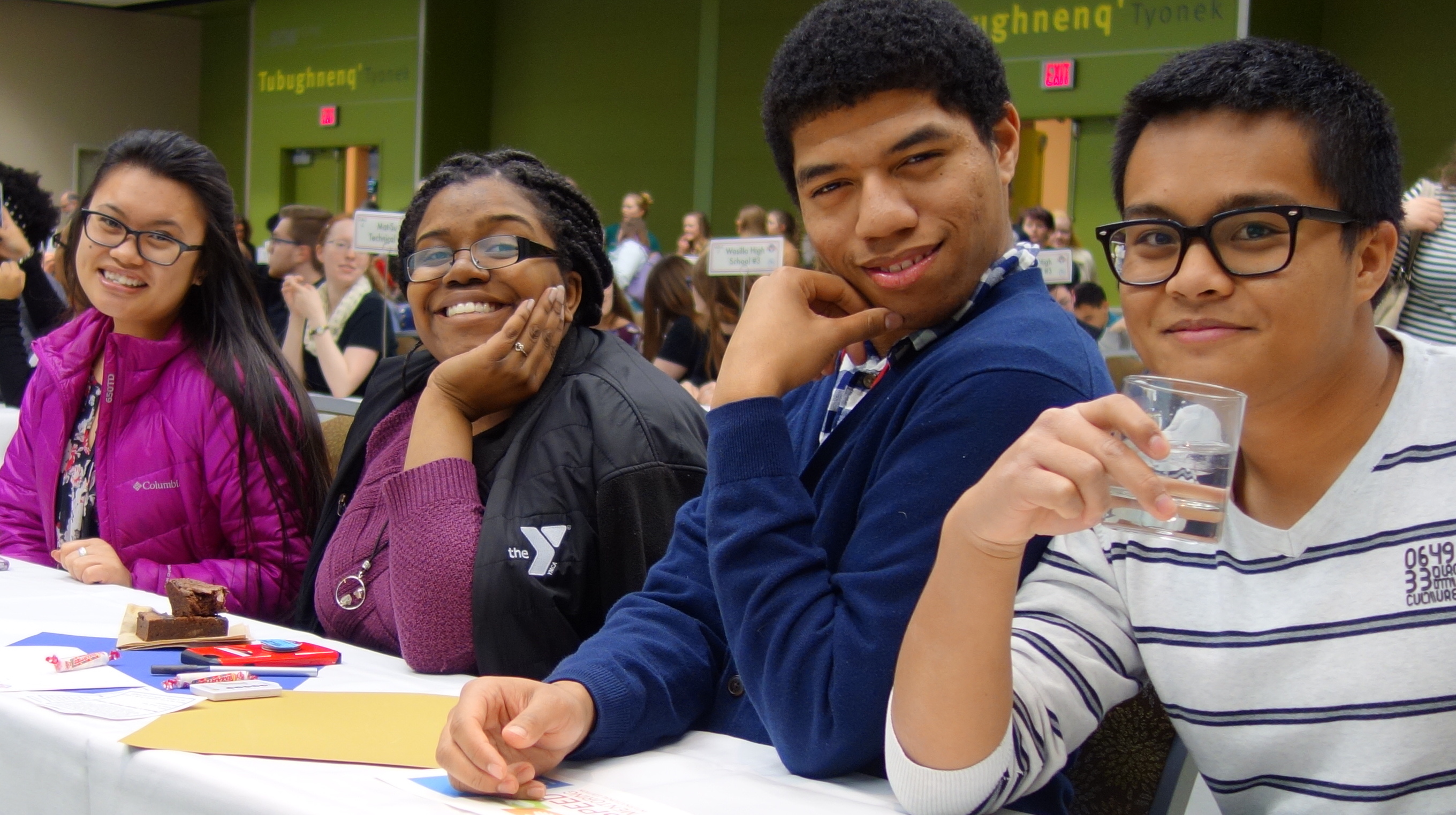 High school and full-time college students who register in advance receive complimentary admission and a voucher for a lunch item of their choosing thanks to the generous support of BP.