Speakers:

Steve Knackstedt is VP of Global Partnerships at Northern Pacific Airways. Steve's airline experience started the same month the US Airline industry was deregulated, October 1978. He has worked for Continental Airlines, Cologne-Bonn Airport, Hahn Air Lines and now Northern Pacific Airways. He led a worldwide sales team at Hahn Air Lines which created the largest interline
network in the world, over 370 airlines and facilitated the development of the Hahn Air products allowing partner airlines to generate over a Billion USD yearly in 190 countries. As a consultant his role at Cologne-Bonn airport included long term strategy and airline route acquisition. His initial operational, sales and administrative experience came at Continental Airlines, where he managed five airports, the international operations in Europe, S. America and Canada, Director Policies, Procedures and Training for all Continental airports and Sr. Country Director Germany and Scandinavia. Steve holds a journalism and business administration degree from the University of Texas at Arlington. His hobby, traveling, now 121 countries fit perfectly with his global responsibilities at NPA where he is responsible for government, airport, airline and commercial global partnerships. Steve has been a member of the American Chamber of Commerce in Germany and Norway.

Consular Masaru Aniya was appointed as Head of the Consular Office of Japan in Anchorage on May 31, 2020. Aniya graduated from Hiroshima University, Law in 1984 and joined the Ministry of Foreign Affairs the same year. Since then he has served for the Embassy of Japan in Bahrain, Korea, New Zealand, Malaysia, Boston, and Lithuania before becoming the Consular of Japan in Anchorage. He is eager to further build friendship between Japan and Alaska through out sister cities, the JET Program, economic programs and people-to-people relationships.
Deputy Consul General Seung Man Sang is Head of Korean Consular Office in Alaska. Deputy Consul General Sang was born on April 26, 1969. He graduated from Hankuk University of Foreign Studies in 1995 and joined the South Korean Ministry of Foreign Affairs (MOFA) in 1996. His diplomatic assignments took him to different locations around the globe: Japan, Sri Lanka, China, and most recently, Pakistan. Sangalso held various positions at MOFA's special focus departments including Southeast and Northeast Asia Divisions where he worked as the Assistant Director. Deputy ConsulGeneral Sang holds a Master of Laws degree from Essex University (U.K.), he is married, and has three sons.
Jin Chen is the Founder of Brilliant Connection Consulting. Born and raised in China, Jin moved to Alaska after her sophomore year at China University of Petroleum.  After receiving her bachelor's degree in accounting and her MBA from the University of Alaska Fairbanks, Jin pursued a public accounting career for three years before joining Alaska Skylar Travel in the spring of 2015 to develop then the first, now the largest Chinese-focused tour operation in Alaska. She took the company's revenue to grow tenfold, and staff has expanded from 10 to 50 employees. 
Jin designed a multifunction travel blanket – The Planeket. The assemble warehouse is in Anchorage, and trademarked with the US Patent and Trademark Office. It is a product featured on Conde Nast Travel and Bloomberg Business. 
Jin founded Brilliant Connection Consulting in 2020. It is the first of its kind offering trade consulting between China and U.S, in Alaska. We have extensive experiences in helping businesses getting products and services into the Chinese market, providing culture training sessions, and preparing websites and material to be China-ready!
Jin serves on the board of directors of Visit Anchorage and Anchorage Chamber of Commerce, on the Alaska Tourism Industry Association marketing committee,  and as Commissioner for Anchorage's Sister City partnership with Harbin, China. 
You can learn about her ventures at JinChen.info
Moderated by: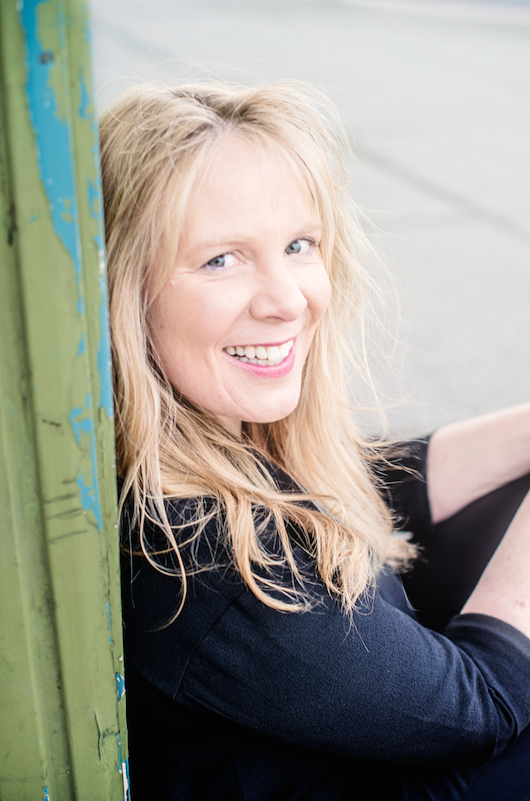 Lise Kristiansen was born and raised in Alaska and holds a degree in Economics and Accounting from Claremont McKenna College. She worked as a CPA in Seattle, Washington and Zurich, Switzerland. She then helped establish a Financial Analyst Group for the Energy Division of a major oil company in Oslo, Norway. As a dual Norwegian and US Citizen, her interest in world cultures has taken her to many exciting places, including Anchorage, Alaska where she is the Norwegian Honorary Consul for Alaska. Lise is a national and international public speaker on various Arctic issues related to Alaska, Norway, and other regions.  This summer, Lise led a tour group from Glasgow, Scotland around the Scottish Isles to Bergen, Norway for the Philadelphia World Affairs Council.  Lise is a member of the Anchorage Chamber of Commerce Athena Society and was named one of Anchorage's Top 40 Under 40.  She was recently recognized by the National World Affairs Councils of America system, which includes 94 councils around the U.S., as Leader of the Year.  With close ties to the local community, she has been appointed as the Honorary Commander of the F-22 fighter unit, known as the Dicemen.  Lise has a passion for sports, music (including playing the piano), and has participated in 6 Ironman Triathlons.
---
Click here to register for this forum
---
This event is hosted by the Anchorage Chamber of Commerce in partnership with the Alaska World Affairs Council.
For more than 65 years, the "Make it Monday" forums have provided members with educational opportunities from industry updates, municipal and government reports, to economic forecasts and new industry outlooks.
The Monday forum is much more than an educational event. It is member appreciation and recognition. More than 40 luncheons are held each year with attendance ranging from 50 to 100+ each week. In addition to new member spotlights, door prizes, updates from the non-profit sector, and reports from the Anchorage School District's School Business Partnership, there is so much to learn at the forum. Media is often in attendance, as many presentations are newsworthy topics that affect all Alaskans.