Online registration for this program has closed. Remaining seats will be sold on a first-come first-serve basis at event check-in starting at 11:30am on Friday, May 12th.
GLOBAL ARCTIC INNOVATION
Special Remarks by Norwegian Ambassador to the U.S. – Kåre R. Aas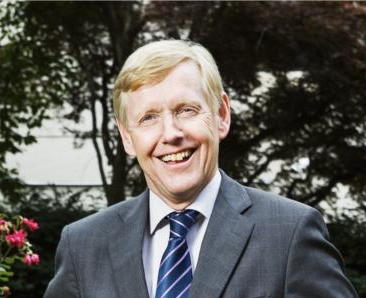 Ambassador Kåre R. Aas presented his credentials to President Obama at the White House on Sept. 17, 2013.
Ambassador Kåre R. Aas's distinguished career with the Norwegian Ministry of Foreign Affairs began in 1983. He left his position in Oslo as Political Director in the Ministry of Foreign Affairs to become the Norwegian Ambassador to the United States. Prior to his assignment as Political Director, Amb. Aas served as the Norwegian Ambassador to the Islamic Republic of Afghanistan from 2008 – 2010. From 2003 – 2008, Amb. Aas served as Director General, Department for Security Policy and the High North. In that capacity he had the bilateral relationships between Norway and the U.S., the Russian Federation and the Central Asian Republics in his portfolio, and chaired and/or was a member of several international groups working on nuclear disarmament and international peacekeeping operations. From 2005 – 2007 he also served as Norwegian Governor to the International Atomic Energy Agency (I.A.E.A.) Board of Governors. Amb. Aas was born on May 25, 1955 in Oslo, Norway. He has three daughters and one son.
NORWAY – Morten Brugård, Senior Advisor, Innovation Norway

Morten Brugård is a senior advisor with Innovation Norway based in Vadsø, Norway. Innovation Norway is the Norwegian Government's most important instrument for innovation and development of Norwegian enterprises and industry. Mr. Brugård is responsible for Innovation Norway's Arctic 2030 scheme on behalf of the Norwegian Ministry of Foreign Affairs. Through the scheme 17,5 million USD have been made available to strengthen business cooperation with Russia and other Arctic states, Nordic neighbors, other European countries and others with an interest in the Arctic.
Mr. Brugård holds a BSc in Economics and an MSc in Strategy and Management from the Norwegian School of Economics. He was an exchange student in Russia where he learnt Russian language and studied Innovation and Entrepreneurship at the Grad School of Management in St. Petersburg, Russia. Mr. Brugård also studied Business opportunities in North-West Russia at University of Nordland, Contemporary Issues of the Circumpolar World at the University of Tromsø and Understanding Chinese Foreign Policy Making at Peking University summer school. Mr. Brugård has also taken part in The International Visitor Leadership Program which is the U.S. Department of State's premier professional exchange program.
Prior to joining Innovation Norway Mr. Brugard was project manager for an EU-program aiming to facilitate cross border entrepreneurship between Sweden, Finland, Russia and Norway. Mr. Brugård's background is in banking and finance.
ALASKAN ARCTIC INNOVATION
Jack Hébert is Founder and CEO of the Cold Climate Housing Research Center an organization committed to promoting safe, affordable, durable, and energy efficient housing for cold climate regions For the past 40 years, Jack has been designing and building in Interior Alaska through his companies Taiga Woodcraft and Hébert Homes. His homes and planned communities have created many high-quality, well-designed, environmentally appropriate, and energy-efficient buildings. He has received numerous honors, including the U.S. Green Building Council Cascadia Fellowship in recognition of his contributions to sustainable building, design and science; the State of Alaska Governor's Award for Excellence in Energy Efficient Design; and the Energy Rated Homes President's Award. He has twice been honored as the Alaska State Home Builder of the Year. Jack has held numerous leadership roles in the home building industry in Alaska and nationally. He has been a speaker and host at many conferences, has twice addressed the U.S. Senate Subcommittee on Energy, and moderated the Circumpolar Forum on Sustainable Shelter. His most recent international presentations have included Greenland, Canada, Norway, Sweden and Russia.
Jack believes that only through a holistic approach can we create healthy, thriving, sustainable communities. Working together Alaskans have the deep commitment to place and the creative talent to create a healthy future for generations
Ed Morris is the designer and inventor of the eFISHient. The eFISHient is a Portable/Floating Compact Cleaning Table to use when processing fish and game. It also includes an anchor system which uses a carabiner snap link for easy on/off attachment to the table. The original thought for the eFISHient happened in early 2015 when there was a local newscast about the upcoming dip netting season on the Kenai and Kasilof Rivers. One of the primary concerns in the story was the cleanup effort of the fish remains being left on the beaches. A similar story in January of this year was broadcast and this is when Ed put pencil to paper and designed the eFISHient. The design was completed in February with the prototype being built and finished in April. Using the eFISHient will hopefully encourage the dip netter(s) to dispose of the fish remains in the water, and by doing so will help reduce cleanup efforts on the beaches. Also, doing all the processing in the water will help minimize beach and river bank erosion in high traffic areas. Ed is hoping the eFISHient will help any community facing a similar problem and enhance the users experience while processing their fish and game.
As keeping the beaches free of fish remains was the primary focus for the eFISHient; Ed realized there are many benefits for the User. The eFISHient will make the cleaning process for their fish and game less tedious. What this means for the User: less bending over, less trips up and down the beach, no carrying water, fish and clean at the same time, quicker process time, and coming off the beach or river with clean equipment and a clean product. The eFISHient – A simple design for easy use.
Mr. Morris is the Owner/Manager of Morris Consulting, LLC and Morris Consulting dba MorCO. Prior to starting his consulting business, he held executive and manager positions with Olgoonik Corporation, Alyeska Pipeline Service Company, and Chugach Alaska Corporation.
Mr. Morris is attending Alaska Pacific University for his Executive Master of Business Administration in Strategic Leadership (EMBA-SL) where he received his undergraduate degree in Business Administration in 1999.
Mr. Morris also donates his time and purchases goods for Bean's Café, a local charity for the homeless in the Anchorage area.
Holly Nordlum of  Holly Nordlum Naniq Design's work reflects where she comes from but also who she is now, an Urban woman, a mother, and a working Inuit woman. She was born and raised outside the Alaskan village of Kotzebue, a small hub of eleven other native villages in the Northwest Coast of Alaska. She is a printmaker, painter, activist, filmmaker and sculptor and uses those skills to express her ideas about life and social issues of native people in today's world.
Most recently she has focused on researching traditional tattooing techniques and reintroduce traditional tattooing to Alaska. The training program has partnered with the Anchorage Museum's Polar Lab and is has trained a few Alaskan Native Artist. She has also gathered an all Alaskan team on the production of the film about this revitalization and with the assistance of the TimeWarner Fellowship has begun filming the documentary.
In 2004, she received a Bachelor of Fine Art Degree in Graphic Design and Photography from the University of Alaska, Anchorage and studied as many artistic avenues as she could. Since then she has worked with master artists and continues to learn.
2016 Nordlum received an Art Matters grant and A Humanities Forum grant with her work documenting the Tupik Mi Project. In 2015 Nordlum was awarded an Alaska Native Visionary Award and in 2014 was also named to the Smithsonian's Nation Museum of The American Indian's Artist Leadership Program and 2013 she also received the Rasmuson Individual Artist Award.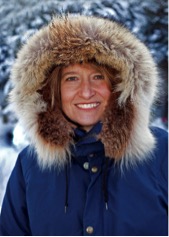 Devany Plentovich has spent the last 7 years as the Program Manager for Biomass and Combined Heat and Power for the Alaska Energy Authority, focusing on project development in the 200+ rural communities that are not tied to the Anchorage-Fairbanks power grid. She has a Bachelor of Science in Mechanical Engineering and a Master's Degree in Environmental Science and Policy. Devany's previous experience includes 22 years with a consumer products corporation where she managed projects in biomass co-generation, environmental sustainability, and product development.
Cameron Willingham, Founder, Vertical Harvest Hydroponics
Cameron was born and raised in Alaska and has spent the past 10 years working towards building a stronger, healthier food system in the North. Before founding Vertical Harvest Hydroponics with Dan Perpich and Linda Janes, Cameron was a Research Professional at the University of Alaska Fairbanks working in Controlled Environment Agriculture. When not working with VHH, he can be found building hydroponic systems for community non-profits around the state, backcountry skiing or DJ'ing.
Kristina Woolston is Vice President External Relations for Quintillion, a private company headquartered in Anchorage, Alaska that will build and operate the Quintillion Subsea Cable System. Quintillion's fiber optic cable system will bring high speed internet to the Alaska communities of Nome, Kotzebue, Point Hope, Wainwright and Barrow, and expanded services to Alaska's oil field, Prudhoe Bay in 2017. The Quintillion system will offer increased hi-speed capacity, lower latency, and critically-needed diverse and redundant communication routes at speeds faster than existing transmission rates, and operate at 50-90% less than existing satellite and microwave backhaul options. Quintillion plans to extend the system internationally to Asia and Europe, with additional spurs into Alaska and the Canadian Arctic. Once complete, the Quintillion system will provide a diverse route out of North America and between Asia and Europe.
Kristina's diverse career includes a stint in the D.C. office of U.S. Senator Ted Stevens (R-AK), Assistant Director at the World Trade Center Alaska, Director of Community Relations for NovaGold, a mineral's exploration company leading the world-class Donlin Creek Gold Project in Southwest Alaska and, most recently, as Vice President Government Relations for over a decade with Alaska's largest Alaska Native village corporation and the fourth largest Alaska-based company, Chenega Corporation. February 2016, Kristina accepted the opportunity to be Vice President External Relations for Quintillion as they build the Quintillion Subsea Cable System and bring a fiber optic network for the first time to the North American Arctic.
---
Online registration for this program has closed. Remaining seats will be sold on a first-come first-serve basis at event check-in starting at 11:30am on Friday, May 12th.
---
Love ARCTIC programming and want more? Check-out the North By North Festival coming to Anchorage May 12th through 14th.
North By North activities are designed to celebrate the state's Arctic, share that Arctic with community members, and attract visitors from other Arctic states to learn, exchange and build. Together, these events form North by North—an introduction to and reclaiming of Arctic innovation, resilience and sustainability. Each is driven by local and public participation, spanning the circumpolar North.
Learn more on the North By North website and get engaged in the conversation on their Facebook page.