**Part of the Anchorage's Place in the World: Celebrating the Past 100 Years and Looking Toward the Future Series**
---
Speaker Bios:
Margie Brown, former President & CEO, CIRI
Margie Brown served as president and chief executive officer of CIRI, an Alaska Native corporation, from 2005 until her retirement in 2013 after holding several management positions beginning in 1976. During her tenure, CIRI developed a reputation for disciplined growth, with diversified interests in energy development, construction services, environmental services, real estate investment and management, tourism and hospitality, telecommunications, aerospace defense and venture capital investment. In addition, Brown serves on the national board of The Trust for Public Land, the Student Conservation Association and the Alaska Native Heritage Center. She also serves on advisory boards for Alaska Airlines and the University of Alaska Anchorage Honors College. Brown holds a bachelor's degree in biology from the University of Oregon and a Master of Business Administration from the University of Colorado.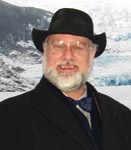 Dr. Paul Dunscomb, Professor of East Asian History, UAA
Paul Dunscomb is Professor of East Asian History at the University of Alaska Anchorage and was the inaugural Director of the UAA Confucius Institute. He received his Ph.D. from the University of Kansas. His book Japan's Siberian Intervention, 1918-1922: "A Great Disobedience Against the People" (New York: Lexington Books, 2011), is the first complete narrative of this topic in English. Japan Since 1945, his contribution to the Association for Asian Studies Key Issues in Asian Studies Series has just been released.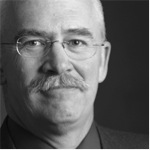 Larry Cash, President & CEO, RIM Architects
Larry Cash founded RIM Architects in 1986 and remains President & CEO of the firm. His design philosophy continues to be at the heart of all of RIM's projects. It involves a deep commitment to and respect of the client and the project, and the development of an architectural response that is aesthetically interesting and unique, functionally appropriate and technically enduring in its respective climate. His life's calling is the pursuit of excellent architecture and the work of RIM, and his goal is to see RIM achieve its potential and become a great and enduring company. Larry has a Bachelor of Architecture degree with Honors from Auburn University.  He is a registered architect in Alaska, California, Guam, Commonwealth of the Northern Marianas Islands, Georgia, Alabama, Hawaii, Washington, Arizona, Idaho, Nevada, Texas, Utah, Montana, Wyoming, Colorado, South Carolina, and North Dakota.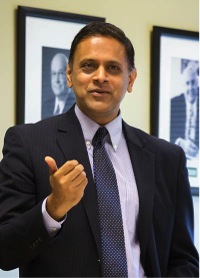 Dr. Rashmi Prasad, Dean, College of Business & Public Policy, University of Alaska Anchorage
In leading the largest college of professional studies in the state of Alaska, Dr. Prasad has helped to build a dynamic group of faculty and staff to deliver the highest quality teaching, research and service to further the well-being and prosperity of Alaska. Prior to becoming Dean, Dr. Prasad was a faculty member at the University of Alaska Anchorage for the eleven years and currently holds the rank of Professor of Business Administration. Dr. Prasad has wide ranging research interests, with a principal focus on business ethics, inter-cultural management, and health systems administration. Dr. Prasad has served as Director of Graduate Programs in the College of Business and Public Policy, Chair of the University Honors Council, and the Graduate Council. Dr. Prasad has lived in many countries, but spent his formative years in the Midwest, where he studied at the University of Michigan and University of Illinois, before completing his PhD at the University of Kentucky in Lexington.
---
This program is supported in part by a grant from the Alaska Humanities Forum, the Rasmuson Foundation, and the Anchorage Centennial Celebration. Any views, findings, conclusions or recommendations expressed in this program do not necessarily represent those of the Forum.
---
This program is presented in partnership with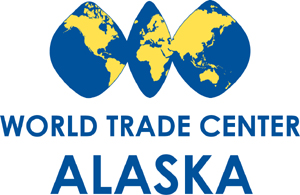 ---
The podcast for this program is available through Alaska Public Media's AWAC Presents, click here to listen.