Expert Moderator:
Katherine Jernstrom is the Cofounder and CEO of The Boardroom, has successfully built two companies, and supported the growth of dozens more through mentorship, board leadership, advisement, and funding.
Katherine grew up internationally, she has a BA from the University of Washington, an MPA from the University of Alaska Anchorage and is a graduate of Leadership Anchorage, a Pew Charitable Trusts program. She serves on the board of directors for the Launch:Alaska an energy-focused startup accelerator, Spirit of Youth, The Anchorage Downtown Partnership, the AEDC Live. Work. Play Steering Committee, and is an active Rotarian. At age 30, Katherine was named Top 40 Under 40 by the state-wide Alaska Journal of Commerce.
Featured Alaskan Entrepreneurs: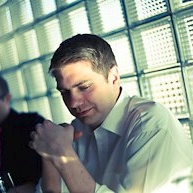 Nicholas Begich has nearly twenty years of business and information technology management experience, and has led and advised global development teams for clients ranging from Fortune 500 companies to venture-backed startups. He is the CEO and Founder of FarShore Partners, a custom software development firm; and co-founder of Dashfire, a start-up enabler assisting companies with business architecture and technology development. FarShore presently employs over 150 people around the world. Through Dashfire, Begich has invested in and helped to start over 40 technology-supported startups in the past several years. These firms have gone on to raise over $100MM in aggregate funding.
Nicholas was previously a Global Technology Manager with Ford Motor Company. He holds an MBA from Indiana University's Kelley School of Business with Concentrations in Information Technology and Decision Support Modeling and a BBA (Entrepreneurship) from Baylor University's Hankamer School of Business.
Ben Kellie is CEO of K2 Dronotics, a drone service company working to deploy drones across Alaska to increase safety, lower costs, and make new discoveries. Ben was raised as a bush pilot, trained as a mechanical engineer, and spent some time helping SpaceX launch and land rockets in Cape Canaveral. He is now obsessed with helping shape technological and economic future of Alaska.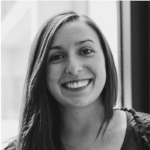 Mary Miner is a co-founder of Atikus, a social enterprise that expands access to capital for micro, small and medium enterprises through institutionally-targeted solutions rooted in technology, data, and insurance. Prior to starting Atikus, Mary worked with CRAN Microfinance, a Kiva affiliate, in Cape Coast, Ghana. Mary has spent extensive time on the ground in multiple African markets, including Rwanda, Ghana, Morocco, and Egypt.
Mary recently took a position as the Community Development Manager of Alaska Growth Capital, supporting economic development, job growth and sustainable earnings throughout the Company's territory. She serves on the board of directors of Launch Alaska, the state's first energy-focused startup accelerator. Mary holds a BA in International Studies and a MS in Public Service Management, with a focus on microfinance, from DePaul University.
---
Post-Event Podcast
If you missed this event you can now listen to a podcast of the discussion courtesy of Alaska Public Media by clicking the link below:
---