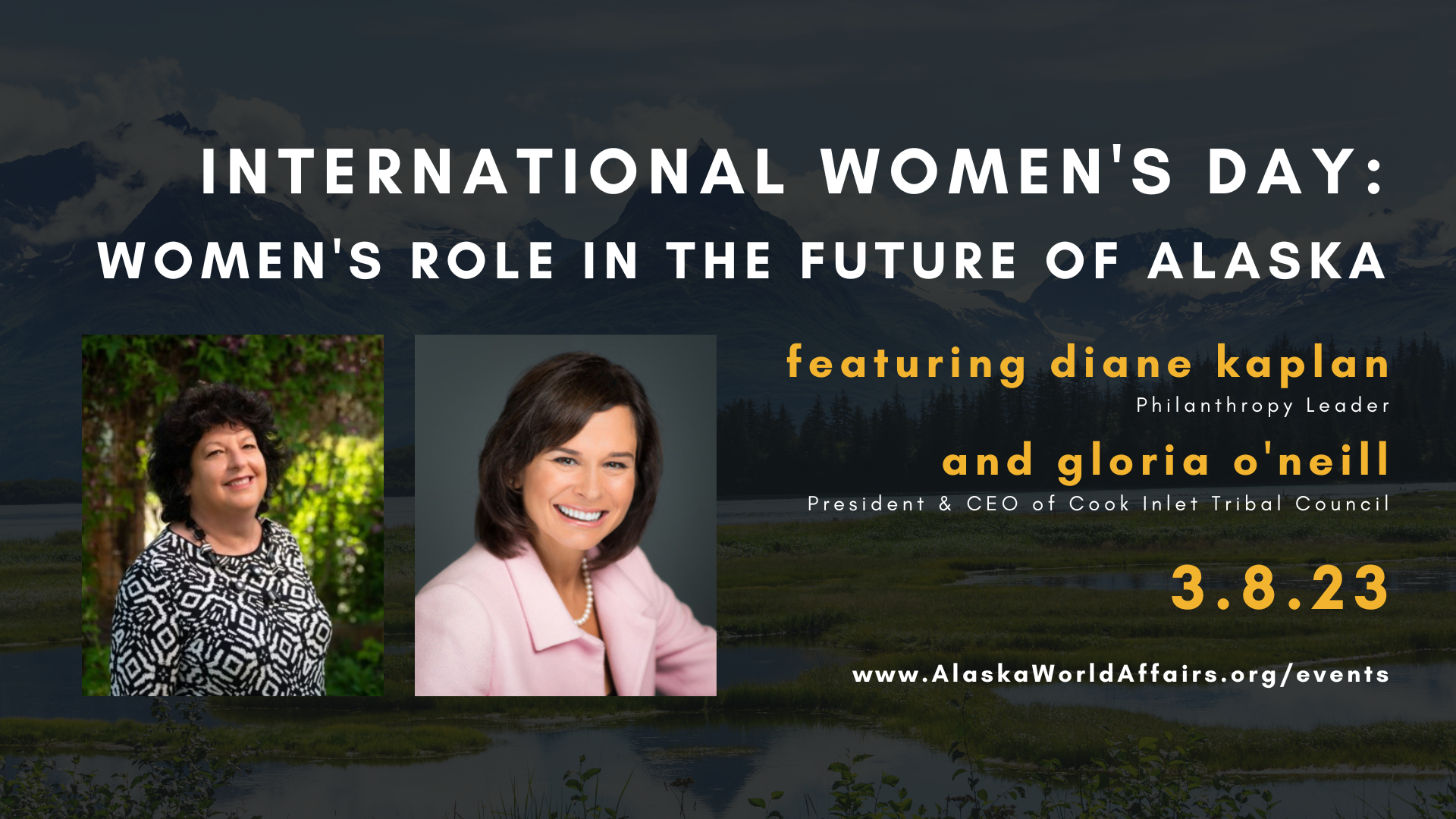 Come celebrate International Women's Day with AKWorld as we are joined by two female leaders in the state as they discuss what helps women succeed and the role of women in helping build the future of Alaska.
---
About the speakers: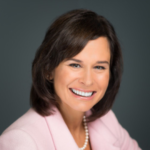 Serving as President and Chief Executive Officer for Cook Inlet Tribal Council (CITC) since 1998, Gloria O'Neill has led the organization's growth in becoming one of the most significant service providers in Alaska and the nation.
Through rigorous attention to community-based results, Ms. O'Neill has established CITC's national reputation as a leading innovator of replicable and effective service models for education, workforce development, family preservation, and substance dependency. Through her role at CITC, Ms. O'Neill has been a strong advocate for youth and the advancement of all Native people.
CITC provides approximately 50 essential programs serving more than 10,000 Alaska Native and American Indian people each year. In 2016, CITC incorporated the Alaska Native Justice Center (ANJC) into its programming; in 2017, established the Clare Swan Early Head Start Center, which provides year-round childcare and Early Head Start programming to working families, along with the community's first Yup'ik Immersion Language classes for toddlers. In 2020, Get Out The Native Vote (GOTNV) was established as a CITC affiliate.
Through its for-profit subsidiary, CITC Enterprises Inc. (CEI), CITC established a new model of sustainability for its programs and services. Under Ms. O'Neill's leadership, CEI founded the first indigenous video game company, Upper One Games, LLC, and in November 2014, launched the first-of-its-kind puzzle-platform video game "Never Alone (Kisima Inŋitchuŋa)" with global acclaim. In 2020, CEI and Ninilchik Traditional Council formed Tuyan, LLC, for subsidiary business. In her role of President and CEO of CEI, Ms. O'Neill also serves as Executive Chair and Board member of partnering agency E-Line Ventures, LLC. CITC is now a 30 percent shareholder of E-Line.
Ms. O'Neill served on the University of Alaska Board of Regents from 2012 – 2020 and is a director for the Alaska Native Justice Center (ANJC) and the Alaska Federation of Natives (AFN) boards. She is also a Fellow of the Annie E. Casey Foundation's Children and Family Fellowship Program. In addition, Ms. O'Neill serves as Chair for the National Alyce Spotted Bear and Walter Soboleff Commission on Native Children.
Ms. O'Neill earned her Master of Business Administration degree from Alaska Pacific University, and received her Bachelor of Arts in Sociology, with a minor in Business Administration from the University of Alaska Anchorage.
Originally from Soldotna, Ms. O'Neill is of Yup'ik, Sámi and Irish descent. She is married to Roger Phillips and has two stepsons, Owen and Hunter Phillips, and a daughter, Ravynn Nothstine.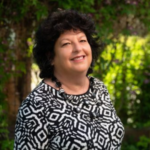 Diane Kaplan is a philanthropy leader and previously served as president and chief executive officer of Rasmuson Foundation, based in Anchorage, Alaska. She served as the first employee and administrator of the Foundation for six years prior to assuming the presidency in 2001.
Before joining the Foundation, Kaplan provided consulting services for philanthropic organizations, Native corporations and tribes, and broadcast nonprofit organizations. Prior to that, she served as chief executive officer of Alaska's 28-station public radio network.
Kaplan earned a degree in communications and women's studies from the University of Pennsylvania, graduating summa cum laude.
Kaplan is a member of the boards of the International Foundation for Research in Experimental Economics, The Alaska Community Foundation, United States Artists and The Foraker Group. She serves on the President's Council of the ArtPlace national funding collaborative. She is also a member of the Philanthropy Northwest Honorary Council and the Anchorage Rotary Club.
Kaplan's community contributions have been recognized by the Anchorage Chamber of Commerce Athena Society, Alaska Public Radio Network, Alaska Broadcasters Association, and YWCA. In 2013, Kaplan received the First Alaskans Institute Ted Stevens Award. She was named the Council on Foundations Distinguished Grantmaker of the Year in 2007 and in 2006 received the Alaska Federation of Natives' prestigious Denali Award which recognizes a non-Native individual who has contributed to the growth and development of the Alaska Native community's culture, economy and health. She was recognized with the National Organization of Black Elected Legislative Women (N.O.B.E.L. Women) Shining Star Award in 2010.
---
Program details:
Check-in will begin at 11:15am with seating available on a first-come first-serve basis. The program will begin at 12:00pm.
Those with online reservations do not need to present ticket confirmation at the door, we will have all confirmed attendees on a list at check-in.
Lunch at this program will be available for individual order and purchase from Bear Tooth. If you wish to do so, plan on arriving early to ensure you receive your meal by the end of the program.
Students receive free admission and pizza buffet thanks to support from ConocoPhillips! Please be prepared to show your student ID upon check-in.
Online registration closes at 6:00 pm on March 7. Tickets will be available for purchase at the door the next day, unless the program is sold out. Contact programs@alaskaworldaffairs.org with any questions.