On October 8th, AKWorld Board member Dr. Landry Signé engaged over 60 Alaskan young leaders for our second program in the WorldMatters series. His dynamic presentation implored young leaders to act and get involved rather than simply wait for change to happen. The evening closed with many questions from the audience, with more for Dr. Signe in one-on-one discussions afterward; it is safe to say these young leaders are not afraid to engage speakers directly.
For more information about Dr. Signé, visit the archived event page.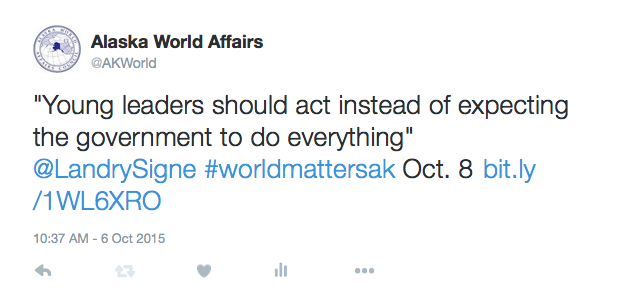 Did you know AKWorld live tweets many of its programs and often conversations are sparked that continue online? Follow us on Twitter for highlights from past programs and to join the next conversation!