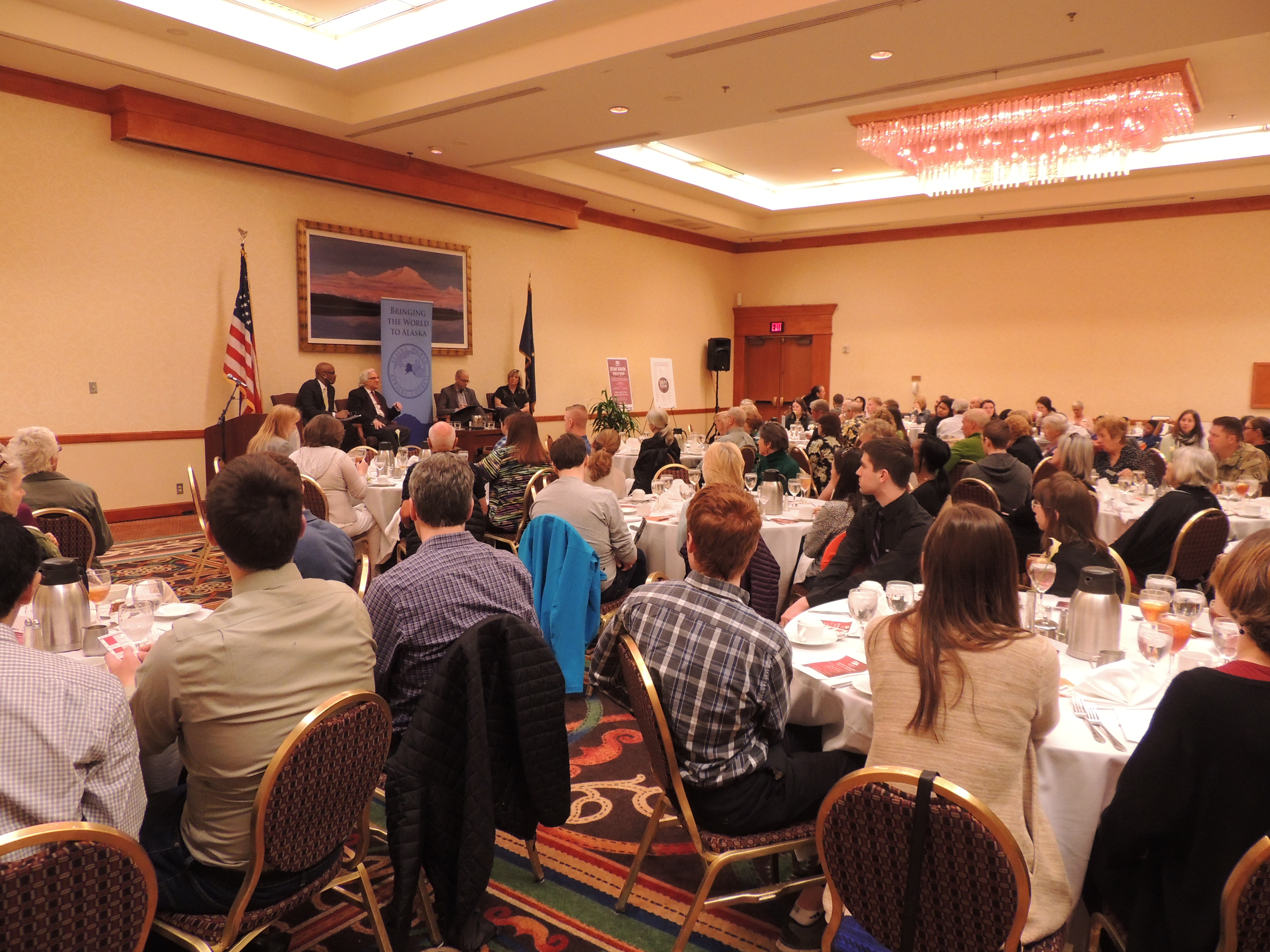 On April 8th, AKWorld hosted a panel discussion focusing the impact that art has on social movements and change locally and globally. The panel featured Murry Sidlin, the creator and conductor of the Defiant Requiem; Julie Decker, the Director and CEO of the Anchorage Museum; and George Martinez, a cultural ambassador with the U.S. State Department and special assistant to Mayor Ethan Berkowitz. The panel was moderated by Torrie Allen, who current serves as the Chief Officer of Marketing and Development at Alaska Public Media. The panel, which represented the diversity of artistic mediums and styles, offered a unique perspective into the things that shape social movements. The audience was greatly inspired by the speakers asked lots of questions, ranging from the public to the personal.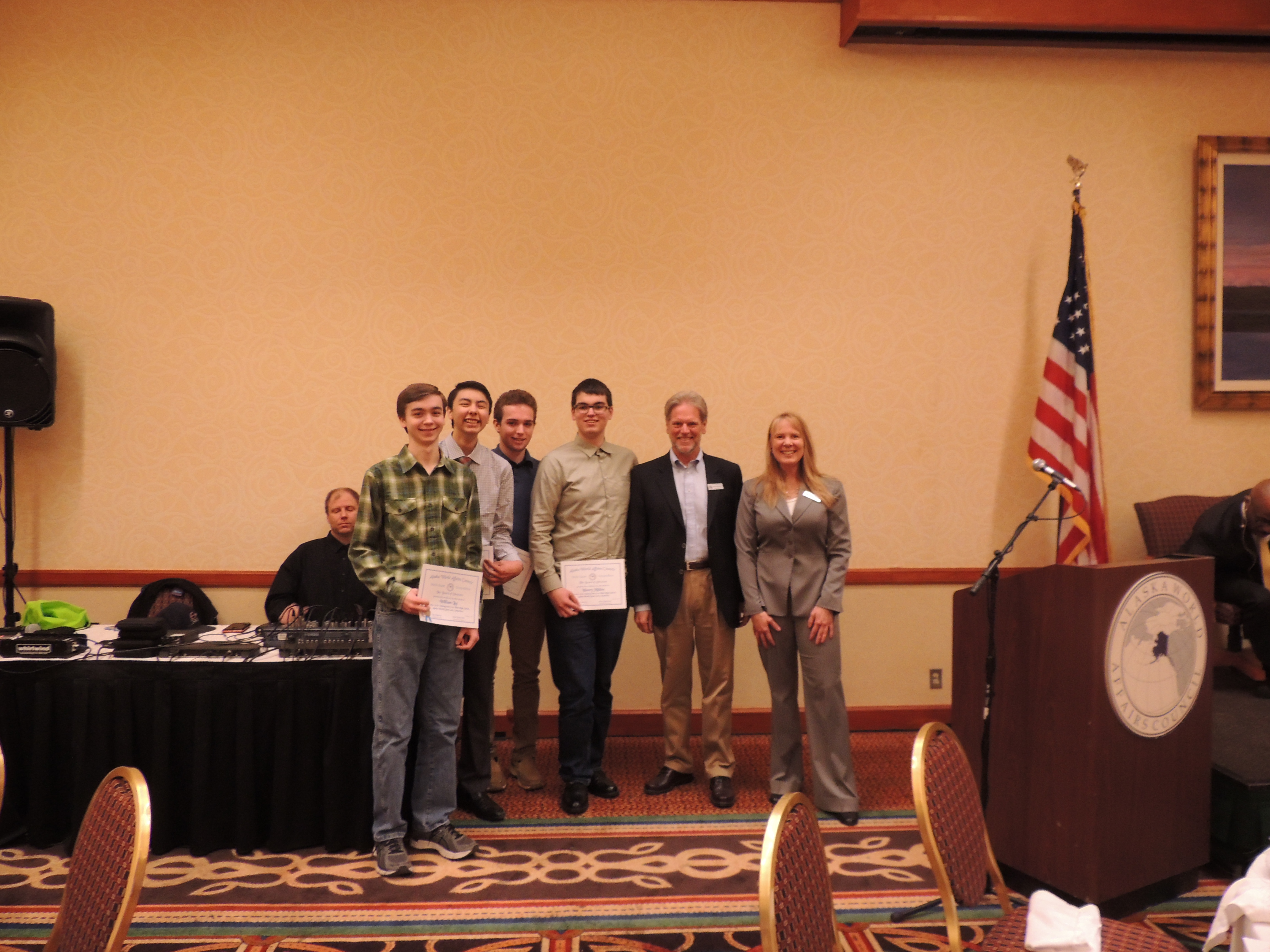 At this program, AKWorld also honored the winners of the 2016 Academic Student WorldQuest Competition from West High School, who will be traveling to Washington DC later this month to compete in the national competition!
For more information about the panelists and moderator, please visit the archived event page.
To listen to the podcast of the program, check out Alaska Public Media's website!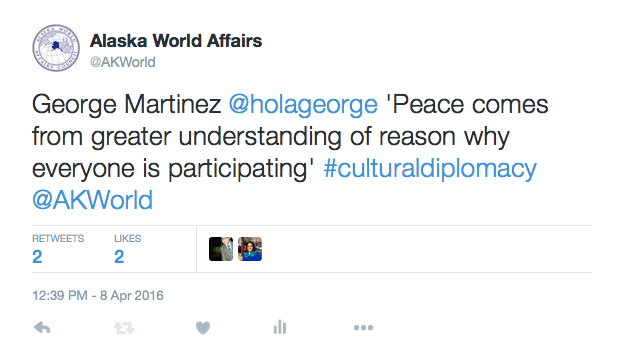 Did you know AKWorld live tweets many of its programs and often conversations are sparked that continue online? Follow us on Twitter for highlights from past programs and to join the next conversation!