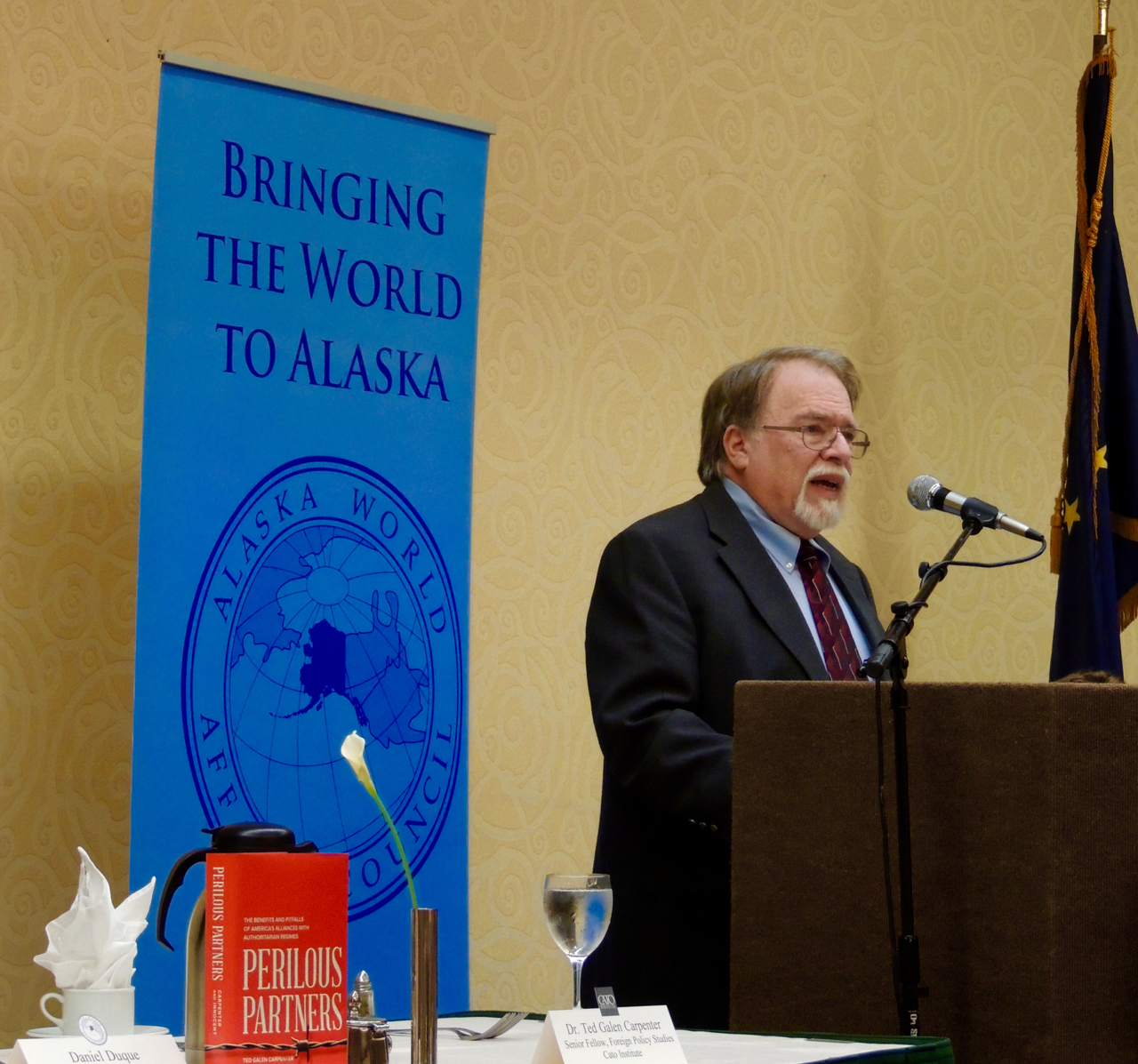 On Friday, September 18th, Dr. Ted Galen Carpenter of the Cato Institute presented to over 100 Alaskans and discussed the ways in which the U.S. government should manage relationships with friendly dictators, emphasizing the importance of learning from past experiences in foreign policy. Dr. Carpenter's book Perilous Partners was a hit with those who attended, indicating just how interested we all were in the topic.
Learn more about Dr. Carpenter on the archived event page.
To listen to a podcast of the program, visit Alaska Public Media's website.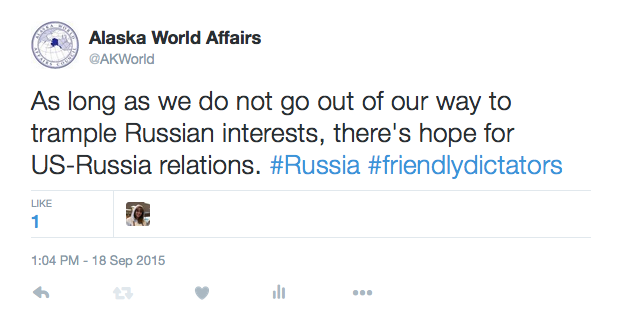 Did you know AKWorld live tweets many of its programs and often conversations are sparked that continue online? Follow us on Twitter for highlights from past programs and to join the next conversation!