The Friday, July 24th program on "Alaska's Global Economy: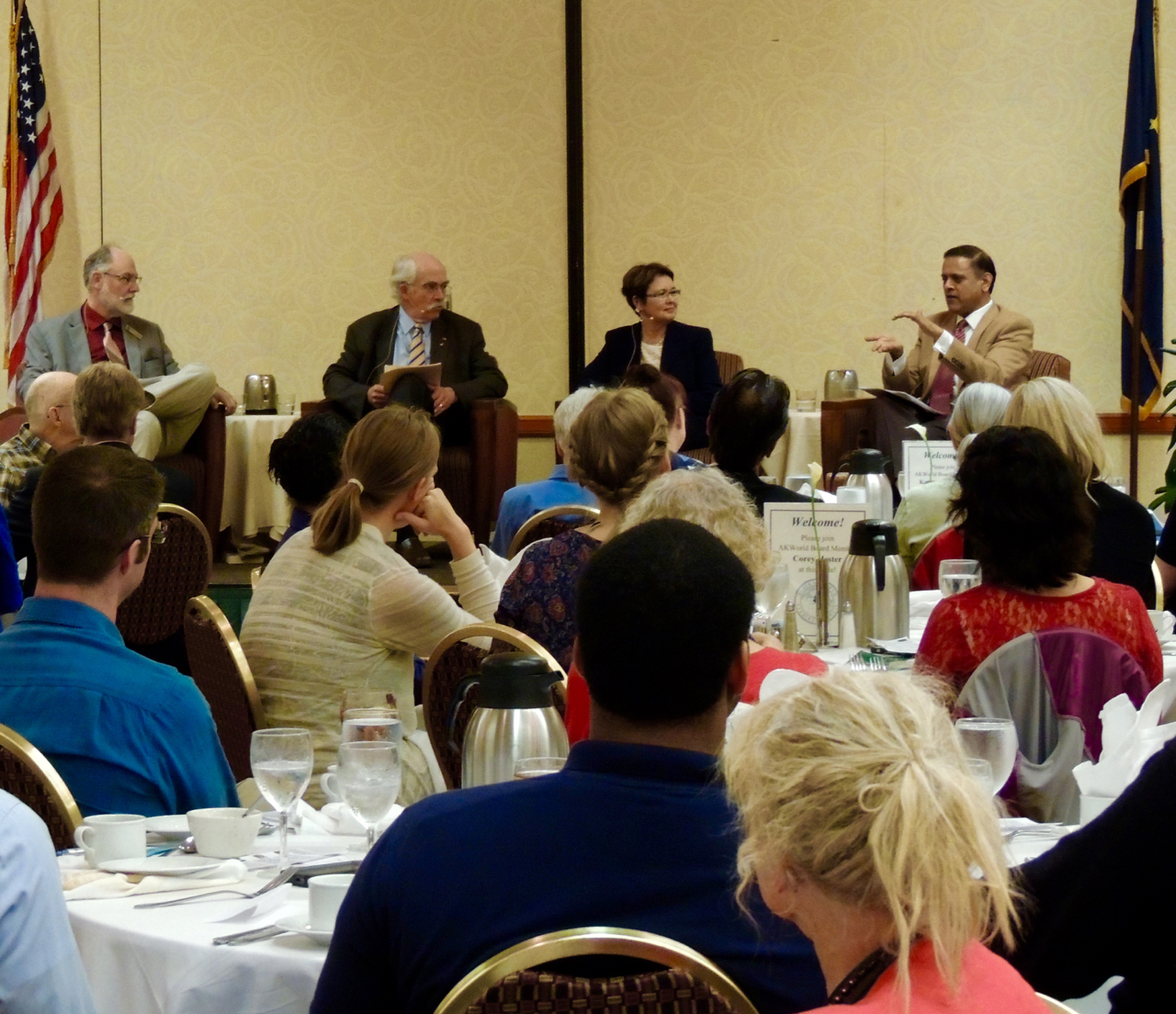 Where We've Been and Where We're Going," featured the expertise of Margie Brown, former President and CEO of CIRI; Dr. Paul Dunscomb, Department Chair and Professor of History at UAA; Larry Cash, President and CEO of RIM Architects; and Dr. Rashmi Prasad, Dean of the College of Business and Public Policy at UAA.
To listen to the discussion, please continue on to Alaska Public Media's website for the podcast.
Biographical information about the speakers listed above is available on the archived event page available here.
Did you know AKWorld live tweets many of its programs and often conversations are sparked that continue online? Follow us on Twitter for Alaska's Global Economy highlights and to join the next conversation!