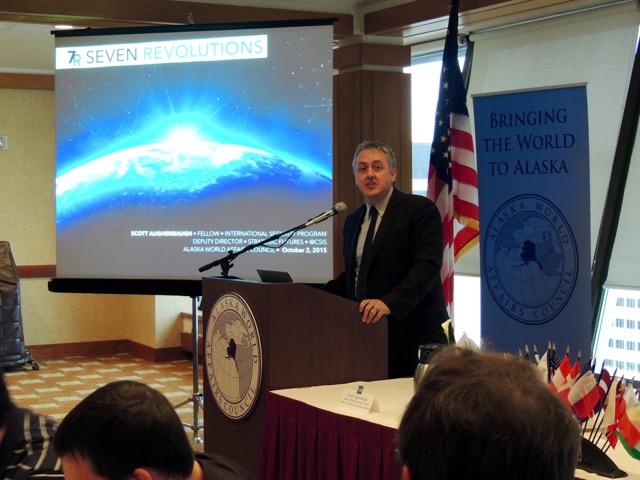 On October 2nd Scott Aughenbaugh of the Center for Strategic International Studies presented on the seven revolutions facing mankind: population, resource management, technology, information and knowledge, economics, security, and governance. He engaged more than 100 Alaskans in a conversation about the changes that are occurring in the world around us and what that means for us.
For more information about Scott Aughenbaugh, visit the archived event page.
At the speaker's request, this program was not recorded. However, you can learn more about the Seven Revolutions project on the CSIS website.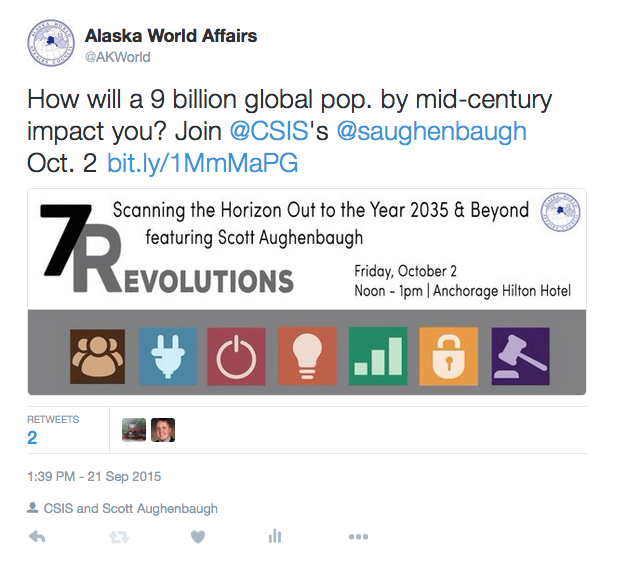 Did you know AKWorld live tweets many of its programs and often conversations are sparked that continue online? Follow us on Twitter for highlights from past programs and to join the next conversation!