The Alaska World Affairs Council Presents
The Shell Oil & Gas Series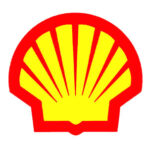 Alice Rogoff
Podcast:
Did you miss Ms. Rogoff's presentation with special guest Fran Ulmer or want to hear it again? Check-out the podcast on Alaska Public Media by clicking here.
Bio:
Ms. Rogoff is Publisher and owner of AlaskaDispatch Publishing, which is acquiring the Anchorage Daily News. She is also a co-founder of the "Arctic Circle", an open assembly designed to facilitate international dialogue and foster cooperation on Arctic issues. This organization is led by President Olafur Grimsson of Iceland. It grew out of the two "Arctic Imperative Summits" hosted by Alaska Dispatch in 2011 and 2012.
In 2002, she Co–founded and chaired the Alaska Native Arts Foundation, retiring from that Board in 2014. In 2008, Ms. Rogoff founded the Alaska House NY, a non-profit "virtual embassy" which undertook to promote understanding of the economic issues and opportunities facing the State.
From 1985 to 1997, Ms. Rogoff was Chief Financial Officer of U.S News and World Report. Prior to that she was managing director of G. William Miller and Co., a Washington D.C investment management firm. She also worked at The Washington Post Company as assistant to publisher Donald Graham. Ms. Rogoff was the creator of the "National Weekly Edition" of The Washington Post.
From 1978 to l980, Ms.Rogoff served in the Administration of President Jimmy Carter as Special Assistant to the Director of the US Office of Management and Budget.
Other business activities included: Chairman of the Board of Scene7, a digital imaging software company; founding of The Artist Impressions, a company which licenses original works of art for interior design uses. She holds an MBA from Harvard Business School.
Alice is married to David M. Rubenstein, and they have three grown children. She resides in Anchorage, Alaska.
As a pilot of her Cessna 206, Alice delights in exploring the vast state of Alaska with journalists and photographers.