The Alaska World Affairs Council Presents
Hussein Ibish, Senior Research Fellow at the American Task Force on Palestine
Moderated by Michael Thomas, Attorney and Author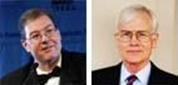 "Competing Visions for Palestine"
Special Guest Introduction by Chancellor Tom Chase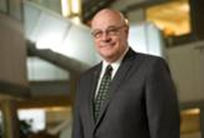 Friday, 9th September, 2011 – Hilton Hotel
Doors open at 11:30 a.m. – Program begins at 12:00 p.m.
For Reservations
RSVP by Wednesday,7th September
to the Alaska World Affairs Council
by telephone 276-8038 or
by email to
info@AlaskaWorldAffairs.org .
Lunch Program $25 for Members – $30 for Non-Members
$15 for Coffee and Dessert
Hussein Ibish is a Senior Research Fellow at the American Task Force on Palestine and Executive Director of the Hala Salaam Maksoud Foundation for Arab-American Leadership. He makes frequent radio and television appearances, and has written for the Los Angeles Times, the Washington Post and the Chicago Tribune, among others.
From 1998-2004, Mr. Ibish served as Communications Director for the American-Arab Anti-Discrimination Committee, the largest Arab-American membership organization in the United States. From 2001-2004 he was Vice-President of the National Coalition to Protect Political Freedom. He has a Ph.D. in Comparative Literature from the University of Massachusetts, Amherst.
He is editor and principal author of three major studies entitled Hate Crimes and Discrimination against Arab Americans covering 1998-2000; Sept. 11, 2001-Oct. 11, 2002; and 2003-2007. His most recent book is What's Wrong with the One-State Agenda? Why Ending the Occupation and Peace with Israel is Still the Palestinian National Goal.
Moderator Michael Thomas is a retired attorney who spent five years in the Army and 24 in private practice in Alaska and Washington before returning to school, ultimately earning two degrees including a PhD in international relations from the London School of Economics. He is the author of American Policy Toward Israel: The Power and Limits of Beliefs. The book analyzes domestic political influences on American policy toward Israel, including Jewish and Christian groups and presidential leadership.
He continues independent study of American policy in the Middle East, and of international humanitarian law, including recent meetings with the region's political leaders. He has spoken on American policy at the Royal Institute for International Affairs (Chatham House) and at the LSE Speakers Series, and written pieces for The World Today, Commentary, and the Washington Post.
Introduction by Chancellor Tom Chase

Retired 3-star Air Force Lt. General Tom Case has spent more than 12 years in Alaska, including two Air Force tours of duty, five years as dean of UAA's College of Business and Public Policy (CBPP) and three years as president and chief operating officer of a state-owned, independently operated Aerospace Corporation.
A 1969 graduate of the U.S. Air Force Academy, Tom began his 33-year military career flying in Vietnam. Later, Tom served at the Pentagon, was selected as the first Air Force Chief of Staff Chair on the faculty of the National War College, and eventually went on to command two fighter wings, a numbered air force and Alaskan Command. He also served as deputy commander and chief of staff for the United States' two largest geographic joint combatant commands.
After retiring from the Air Force, Tom returned to higher education as dean of CBPP at UAA. During his time as dean, CBPP helped add several new certificate and degree programs, including a graduate certificate in Global Logistics, an occupational endorsement in Logistics, an online graduate Logistics certificate program, and a real estate focused track within the finance Bachelor of Business Administration program. Tom also played an instrumental role in the formation of CBPP's Experimental Economics Laboratory in the fall of 2005, as well as the term extension of the distinguished Rasmuson Chair in Economics. The Alaska Center for Supply Chain Integration was also established during Tom's tenure at as dean of CBPP. The Center has been responsible for helping integrate radio frequency identification (RFID) technology applications in Alaska's supply chain for the Department of Defense
Married to his wife Susan for 42 years, Tom has a daughter Donna, son-in-law Daniel and a granddaughter, Anna. His interests include leadership, education, communication, general aviation, community activities and outdoor sports.