In partnership with
The Alaska World Affairs Council Presents
Ambassador Peter Tomsen
Former Special Envoy to Afghanistan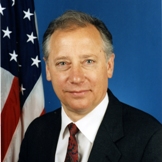 "The Wars of Afghanistan: Messianic Terrorism, Tribal Conflicts, and the Failure of Great Powers"
Special Guest Introduction by:
Torrie Allen
General and Artistic Director of the Anchorage Opera
Friday, 18th November, 2011 – Hilton Hotel
Doors open at 11:30 a.m. – Program begins at 12:00 p.m.
For Reservations
RSVP by Wednesday, November 16th to the Alaska World Affairs Council
by telephone 276-8038 or
by email to info@AlaskaWorldAffairs.org .
Lunch Program $25 for Members – $30 for Non-Members – $15 for Coffee and Dessert
Ambassador Tomsen teaches courses in American foreign policy and Eurasia at the University of Nebraska at Omaha. He has published a book on Afghanistan, and lectures on international affairs to community groups around the country. Additionally, he has given numerous T.V, radio and press interviews to national and international media outlets on the situation in Afghanistan.
Ambassador Tomsen was American Ambassador to Armenia from 1995 to 1998. He was President G.W. Bush's Special Envoy on Afghanistan with the rank of Ambassador, 1989-1992. In this capacity, he met many Afghan tribal leaders, commanders and ulema who remain active today. Ambassador Tomsen was one of the last foreign visitors to meet Ahmed Shah Masood on June 23-24, 2001. He has visited Zahir Shah, Afghanistan's former king, in Rome in July and September of this year.
Before assuming his duties as Ambassador to Armenia, Ambassador Tomsen was Principal Deputy Assistant Secretary of State for East Asian and Pacific Affairs in the Department of State. Under the Assistant Secretary, he was the senior manager of United States diplomacy in this area, from Burma to Micronesia, China to Australia.
He was United States Deputy Chief of Mission in China, 1986-1989. He served in Moscow as First Secretary in the American Embassy's Political Section, 1977-1979 Beginning his Foreign Service career in 1967, Ambassador Tomsen was assigned to Thailand. He then was posted to Vietnam's Mekong Delta, 1969-1970, as a District Senior Advisor to an ARVN Lieutenant Colonel. He subsequently served in India for five years, 1971-1976, and in China for five years. After two years as Political Officer in the American Embassy in China, he was the Director of the State Department's Office of India, Nepal, Sri Lanka and Maldive Affairs, 1983-1985. Among the awards Ambassador Tomsen has received: three Presidential Meritorious Service Awards, one State Department Superior and two Meritorious Honor awards.
He speaks Russian, Vietnamese, and Hindi-Urdu. Ambassador Tomsen graduated from Wittenberg University in 1962. After receiving a Master's degree from the University of Pittsburgh, he served as a Peace Corps Volunteer in Nepal, 1962-1966. Ambassador Tomsen was born in Cleveland, Ohio on November 19, 1940. He is married to Kim Tomsen. They have two daughters.
Here's a link to Peter Tomsen on the Daily Show with Jon Stewart and other interviews:Pakistan With Friends Like These… and Why We Are Still In Afghanistan and Peter Tomsen – The Daily Show with Jon Stewart.
Torrie Allen has served as the general and artistic director of Anchorage Opera (AO) since 2007. Prior to joining AO, Mr. Allen served as the director of the National Patrons Council at Americans for the Arts (AFTA) in Washington, D.C. At AFTA, he was responsible for enhancing and directing the activities of America's foremost network of philanthropists, business leaders, and elected officials. Before joining AFTA, he managed and co-managed multi-million dollar institutional fundraising portfolios for non-profits in New York City and garnered national recognition for his approach to donor cultivation.
Before launching his career in management, Mr. Allen spent a decade as a young professional opera singer appearing with renowned companies worldwide including Opéra National de Bastille, France; Teatro Real, Spain; Teatro Lyrico di Cagliari, Italy; Bregnenz Festspiel, Austria; Teatro Bellas Artes, Mexico; Prague Radio Symphony, Czech Republic; St. Petersburg State Symphony, Russia; Teatro Nacional, Costa Rica; Houston Grand Opera, Metropolitan Opera Guild, Sarasota Opera, Aspen Opera Theatre, Boston Lyric Opera, New Jersey Symphony Orchestra, The Oratorio Society of New York and the New York Pops at Carnegie Hall.