The Alaska World Affairs Council Presents in Association with APTI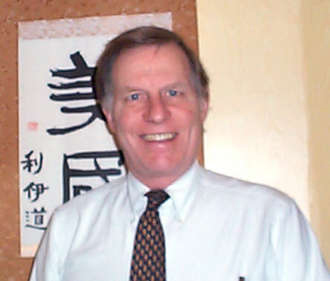 T.R. Reid,
Reporter, Author, and Regular NPR Correspondent
"The Healing of America: A Global Quest for Better, Cheaper, and Fairer Health Care"
Friday, 4th February, 2011 – Hilton Hotel
Doors open at 11:30 a.m. – Program begins at 12:00 p.m.
For Reservations
RSVP by Wednesday, 2nd February
to the Alaska World Affairs Council
by telephone 276-8038 or
by email to AlaskaWorldAffairs.org .
Lunch Program $20 for Members – $25 for Non-Members – $10 for Coffee Only
T. R. Reid has become one of the nation's best-known correspondents through his coverage of global affairs for the Washington Post, his books and documentary films, and his light-hearted commentaries on National Public Radio.
Reid majored in Classics at Princeton University, and served as a naval officer, a teacher, and various other jobs. At the Washington Post, he covered Congress and four presidential campaigns. He was the Post's bureau chief in Tokyo and in London.
T. R. Reid has reported from three dozen countries on five continents. He has covered elections ranging from that of the British Prime Minister to Barton County Drain Commissioner. His story revealing the secret engagement of Crown Prince Naruhito is known in Japan as the dai-sukoopu – that is, "the great scoop."
Reid has written and hosted documentary films for National Geographic TV, for PBS, and for the A&E network. He is a regular commentator on National Public Radio's "Morning Edition." He has written six books in English and three in Japanese and has translated one book from the Japanese. His most recent book, 'The Healing of America," came out in 2009 and became a national best-seller. PBS Frontline produced two documentary films, "A Second Opinion" and "Sick Around the World," following Reid as he reported that book.
Reid is a member of the board of the Colorado Coalition for the Homeless, the Japan-America Society of Colorado, the University of Colorado Medical School, and a number of community organizations and schools. He has taught at Princeton University and the University of Michigan.
T. R. Reid has been married for 38 years to the attorney Margaret M. McMahon. They have three children.