The Alaska World Affairs Council Presents
Susan Burk
Ambassador,
Special Representative of the President for Nuclear Nonproliferation
"Nuclear Tipping Point"
Sponosored by
The Nuclear Threat Initiative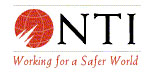 THURSDAY, 21st October 2011 – Hilton Hotel
Doors open at 5:30 p.m. – Program begins at 6:00 p.m.
For Reservations
RSVP by Tuesday, 19th October
to the Alaska World Affairs Council
by telephone 276-8038 or by email to AlaskaWorldAffairs.org .
Dinner Program $25 for Members – $30 for Non-Members – $15 for Coffee Only
This Special Event will feature a 30 minute documentary followed by further exploration on this topic with Ambassador Susan Burk.
Nuclear Tipping Point, a documentary film on today's global nuclear dangers, focuses on conversations with four men who have been intimately involved in American diplomacy and national security: former Secretaries of State George Shultz and Henry Kissinger, former Secretary of Defense William Perry and former Senator Sam Nunn. The film is introduced by General Colin Powell, narrated by actor Michael Douglas and includes interviews with Governor Arnold Schwarzenegger and former Soviet President Mikhail Gorbachev.
More information about NTI can be found at http://www.nti.org/.
Susan Burk
Special Representative of the President for Nuclear Nonproliferation
Susan F. Burk was sworn in as the Special Representative of the President, with the rank of Ambassador on June 8, 2009. She is responsible for working with other States to strengthen the Nuclear Non-Proliferation Treaty (NPT) and the international nonproliferation regime. Ambassador Burk plays a lead role in preparing for the NPT Review Conference, and through international diplomacy promoting the United States' goal of renewing and reinvigorating the NPT and the global regime.
Ms. Burk served as the first Deputy Coordinator for Homeland Security in the State Department's Office of the Coordinator for Counterterrorism. She coordinated the Department's handling of cross-cutting policy issues related to homeland security and counterterrorism. She established and chaired the State Department's Homeland Security Coordinating Committee, and her office served as a point of contact for the Department of Homeland Security and other Federal agencies.
Prior to this assignment, Mrs. Burk served as Acting Assistant Secretary of State for Nonproliferation where she led the Bureau's efforts to support the Proliferation Security Initiative, and served as chief U.S. negotiator for the Statement of Interdiction Principles. She joined the Bureau of Nonproliferation in June 2002 as the Principal Deputy Assistant Secretary for Nonproliferation Controls. A career civil servant, Mrs. Burk joined the Department of State in April 1999 as the Director of the Office of Regional Affairs.
Ambassador Burk also served in the U.S. Arms Control and Disarmament Agency (ACDA) as Chief of the International Nuclear Affairs Division. While in ACDA, she served as the Chief of the Non-Proliferation Treaty Extension Division leading U.S. preparations for the 1995 NPT Review and Extension Conference.
Mrs. Burk also served as a staff officer in the Office of the Secretary of Defense. In the Theater Nuclear Forces Policy Division she supported U.S.-Soviet negotiations to reduce intermediate-range nuclear missiles. She served in the Multilateral Negotiations Division and developed defense policy recommendations on multilateral arms control undertakings at the Geneva-based Conference on Disarmament and the United Nations First Committee.
Mrs. Burk received her M.A. in Government from Georgetown University. She has a B.A. in political science from Trinity College in Washington, DC where she was elected to Phi Beta Kappa.