The Alaska World Affairs Council Presents
Stephen Cohen
Senior Policy Expert, Brookings Institution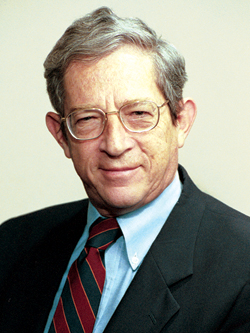 "Will Pakistan become the most dangerous country in the world?"
Friday, 22nd April, 2011 – Hilton Hotel
Doors open at 11:30 a.m. – Program begins at 12:00 p.m.
For Reservations
RSVP by Wednesday, 20th April
to the Alaska World Affairs Council
by telephone 276-8038 or
by email to info@AlaskaWorldAffairs.org.
Lunch Program $20 for Members – $25 for Non-Members – $10 for Coffee Only
Stephen Cohen joined Brookings in 1998 after a career as a professor of Political Science and History at the University of Illinois.
He has also taught in India, Japan, and Singapore, and served on the Policy Planning Staff of the State Department. In 2004 he was named by the World Affairs Councils of America as one of America's five hundred most influential people in the area of foreign policy.
Dr. Cohen is the author, co-author or editor of over fourteen books, mostly on South Asian security issues, the most recent being Arming without Aiming: India Modernizes its Military. Other recent books include Four Crises and a Peace Process: American Engagement in South Asia (2007), The Idea of Pakistan (2004). Dr. Cohen's current project attempts to characterize Pakistan's future(s) as of 2017, he spent two weeks in Pakistan in September and a preliminary report is on the Brookings website as the Bellagio Pakistan Papers.