The Alaska World Affairs Council in Partnership with World Trade Center of Alaska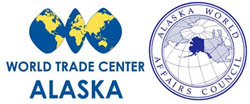 Sponsored By:

Presents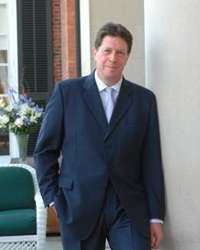 Sir Nigel Sheinwald, KCMG
British Ambassador to the United States
A Program Presentation of the Summer Ambassador Series
"Britain, the USA and Alaska in the 21st Century"
Friday, 10th June, 2011 – Hilton Hotel
Doors open at 11:30 a.m. – Program begins at 12:00 p.m.
For Reservations
RSVP by Wednesday, 8th June
to the Alaska World Affairs Council
by telephone 276-8038 or
by email to info@AlaskaWorldAffairs.org .
Lunch Program $30 for Members – $45 for Non-Members – $15 for Coffee Only
From historic British discoveries that introduced the world to Alaska to today's robust British investments, the UK and Alaska have a long history and a promising future. The British Ambassador to the U.S. Sir Nigel Sheinwald will explore this important relationship in an address to the Alaska World Affairs Council and World Trade Centre. Ambassador Sheinwald will confront the challenge of how to expand upon the mutually beneficial economic partnership between the UK and the Last Frontier State while remaining vigilant about protecting the Alaskan environment. In a time when climate change and turmoil in the Middle East highlights the need for stable, secure sources of energy, Ambassador Sheinwald will highlight the UK's commitment to sustainable growth as the engine for continued economic cooperation between Alaska and the UK.
Nigel Sheinwald joined the British Diplomatic Service in 1976 and has served in Washington (twice), Brussels (twice) and Moscow and in a wide range of policy jobs in London. He took up his position as British Ambassador to the United States in October 2007. In that role he leads the Embassy in Washington and nine Consulates-General around the United States. He had an earlier posting to Washington in 1983-87 as First Secretary (Political) in the Embassy. Before becoming Ambassador in Washington, Nigel served as Foreign Policy and Defence Adviser to the Prime Minister from 2003-2007.
Nigel was the UK Ambassador and Permanent Representative to the European Union in Brussels from 2000-2003. Before that he was Europe Director in the FCO (1998-2000). He had an earlier posting in the UK Representation in 1993-95 as Head of its Political and Institutional Section. He began his career in EU work as Deputy Head of the FCO's European Union Department in 1989-92. Nigel's first foreign posting was in Moscow in 1978-79. He was also Head of the Foreign Office's Anglo-Soviet Section in 1981-83.
Nigel has had a wide variety of other appointments in the FCO in London. From 1995-98, he was the FCO Press Secretary and Head of News Department. He was Deputy Head of the Foreign Office's Policy Planning Staff in 1987-1989, responsible for transatlantic relations and other issues. He also worked in London on the Japan Desk (1976-77) and on Zimbabwe (1979-81), including the Lancaster House Conference.
Nigel was born in 1953 and educated at Harrow County Grammar School and Balliol College, Oxford. He is married with three sons.