The Alaska World Affairs Council Presents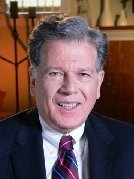 Peter Probst
International Institute for Counter Terrorism
"Target America: Radical Islam, the Muslim Brotherhood and the Death of Bin Laden"
Friday, 13th May, 2011 – Hilton Hotel
Doors open at 11:30 a.m. – Program begins at 12:00 p.m.
For Reservations
RSVP by Wednesday, 11th May
to the Alaska World Affairs Council
by telephone 276-8038 or
by email to info@AlaskaWorldAffairs.org .
Lunch Program $20 for Members – $25 for Non-Members – $10 for Coffee Only
For most of his 30-year career, Peter Probst served with the Central Intelligence Agency and the Office of the Secretary of Defense. In 2001, he left Federal Service to establish a private consultancy with a focus on terrorism, political warfare, and infrastructure vulnerability. He draws his clientele largely from government and the private sector, including the Fortune 100.
Mr. Probst's work at DoD primarily focused on the future terrorist threat and the development of strategies, tactics and policy initiatives to more effectively counter it. He co-authored a major and provocative study, Terror-2000: The Future Face of Terrorism that in the wake of the events of 11 September gained new currency.
During his 20 years with the Central Intelligence Agency, his primary focus was terrorism, insurgency, and political warfare. Later in his career, he worked extensively in intelligence analysis and production preparing reports and studies for use by senior government officials including the President.
Mr. Probst is a member of the Department of Homeland Security's (DHS) Partnership Program sponsored by the Director of Threat Awareness (S&T), and has been invited to participate in the Department's Future Terrorism Task Force and to provide input to the DHS Red Cell Planning Project.
Mr. Probst currently serves on the Standing Committee on Global Terrorism, Political Instability and International Crime of the American Society for Industrial Security (ASIS), and is a Senior Research Fellow at the Center for the Advanced Study of Terrorism (CAST). In addition, he is a member of the Advisory Boards of the SITE Institute; The Investigative Project on Religious Extremism, sponsored by the Middle East Forum; and was a founding member of the International Research Group on Terrorism sponsored by the British Airey-Neave Trust.
Mr. Probst is a graduate of Columbia College and Columbia University where he received a B.A. in history and an M.A. in archaeology/anthropology. While at Columbia, he also attended the Russian Institute and the Latin American Institute. Mr. Probst, in addition, served in the U.S. Air Force Intelligence Service from which he retired with a reserve rank of Lieutenant Colonel.