The Alaska World Affairs Council Presents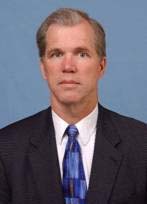 Kevin Fryslie
Former Special Agent in Charge, FBI Alaska
"FBI's Role in Foreign Countries"
Friday, 7th January 2011 – Anchorage Hilton Hotel
Doors open at 11:30 a.m. – Program begins at 12:00 p.m.
For Reservations RSVP by Wednesday, 5th January to the Alaska World Affairs Council by telephone 276-8038 or by email to AlaskaWorldAffairs.org.
Lunch Program $20 for Members – $25 for Non-Members –
$10 for Coffee and Dessert
Kevin Fryslie was born in San Francisco, California, and raised in San Jose. He holds a Bachelor of Science degree in Criminal Justice Administration (Law Enforcement) and a Master of Public Administration degree from San Jose State University.
He began his professional career as a Police Officer with the San Jose Police Department from January 1977 to March 1983. Mr. Fryslie worked as a patrol officer, field training officer, and street crimes officer. In March 1983, he became a Special Agent with the FBI. His work assignments included the San Francisco, Albuquerque, and Washington, D.C., Field Offices where he investigated criminal and national security matters. He became a Supervisory Special Agent in September 1988 and worked in the Inspection Division's Program Evaluation Unit. He served as a first-line supervisor in the Anchorage Field Office from September 1991 to August 1995 where he managed all investigative programs. In August 1995, he transferred to the Finance Division as chief of the Budget Formulation and Presentation Unit, with responsibility for development of the FBI's then $3 billion annual budget. Mr. Fryslie reported to the Ogden Resident Agency of the Salt Lake City Field Office in May 1998 to supervise Utah's five Resident Agencies. In August 2001, he established a Cyber Crime Squad and Cyber Crime Task Force in Salt Lake City. In April 2003, FBI Director Mueller selected him to be an Assistant Special Agent in Charge in the Salt Lake City Field Office, which has responsibility for FBI operations in Idaho, Montana, and Utah. Mr. Fryslie was the FBI's On-Scene Commander in Afghanistan from September 2005 through January 2006. In March 2006, he became a member of the Federal Government's Senior Executive Service and served as Special Assistant to the FBI's Executive Assistant Director – Administration. In June 2006, he became Special Assistant to the FBI's Executive Assistant Director – Criminal, Cyber, Response and Services Branch. Director Mueller selected Mr. Fryslie as Special Agent in Charge of the Anchorage Field Office in November 2007 and he reported to Alaska in December 2007. He is a graduate of several executive leadership programs, including the Police Executive Research Forum's Senior Management Institute for Police, Federal Executive Institute, Leadership in Counterterrorism Seminar, and the DHS Executive Leaders Program. Mr. Fryslie retired from the FBI in December 2010.
Mr. Fryslie and his wife, Gay, were married in 1982 and they have three
adult-aged children.
To find out more about the Anchorage FBI, please visit: http://anchorage.fbi.gov/